By Ramsey Sullivan
With the rise of social platforms, we've also seen the rise of social media influencers. These people have a significant following on platforms, typically Instagram and YouTube, that allow them opportunities to collaborate with brands. These brands will send products for influencers to review, pay them to post about the product or develop a brand partnership. The goal in this strategy is that through this process they will gain new consumers through the influencer's followers.
The niche communities on social media thrive on their influencers. Instagram has 800 million monthly active users, making it an excellent platform for brands to target new consumers. I have a few influencers in different industries that I trust to be honest with me about products. Some of them have developed their own brands out of their following. But something I didn't think about until I had to sit down and write this post is how many influencers I've stopped following because their personal branding and what they posted about. They no longer were posting about the things that I originally followed them for.

Then I started wondering, what would happen to their brand partnerships if an influencer no longer aligned with the brands values? Is there a section in a contract that discusses that or is it something brands tackle as they go?

Take Jera Bean for example. She's a former SoulCycle instructor based in New York City who developed a huge following on Instagram through her inspirational fitness related posts. She even became an Adidas ambassador and was featured on the main page of their website. I had been following her because I thought she was realistic about the fitness industry and even talked about the unhealthy aspects of being an instructor for a famous fitness studio. It was cool to see someone I had followed for a while "make it big" in the fitness industry by becoming an Adidas ambassador.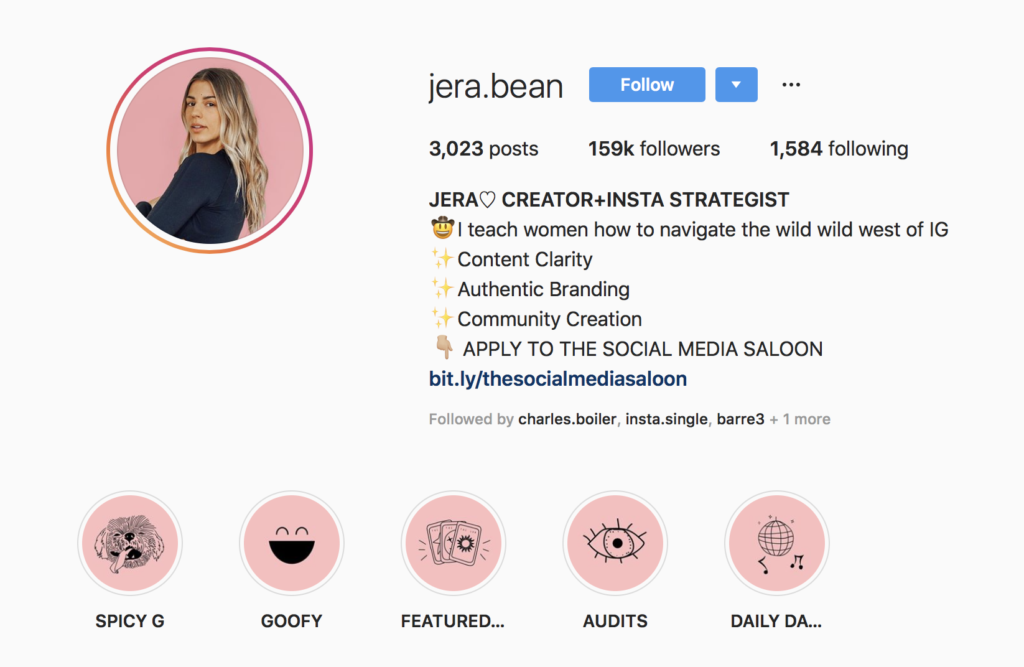 However, about a year ago, her personal branding shifted. She became more about fashion and started her own social media online bootcamp for people looking to boost their own social feeds. Her feed now rarely features a fitness related post (at the time of writing this, it had almost been a month since she last posted something fitness related). There's no real problem with an influencer changing their personal branding but I feel like there is potential to lose followers and lowering your engagement by doing this.

For me personally, she was no longer giving me meaningful things to follow. I wanted to hear about the new workout challenge she was doing and which leggings were squat proof. I have no need to pursue a social media influencer career and her Instagram posts were getting increasingly longer and harder to follow. It made me sad in a weird way, like I had lost touch with a friend.


Looking through her feed now, it seems like she has developed new partnerships with companies in the beauty industry. This has probably opened up opportunities for her and she is probably very successful in her efforts. But I wonder how many of her followers felt the same way I did when she changed her branding. It'd be interesting to see the data on her followers and engagement since her branding changed.

Are there any influencers you think have changed their branding? Or are there any influencers you've followed for awhile that have continued to be in the same industry?