By: Julianna Bourjeaurd
"NO CELL PHONES OR FLASH CAMERA ON THE DANCEFLOOR. IT MAKES YOU LOOK LIKE A BORING PERSON THAT HAS NO VIBE." Reads a Facebook post from Montreal-based Stereo nightclub last December. With 130 comments, 169 shares and over 1,400 reactions, this amount of engagement supports the common denouncement of phones at dance music events. While a majority of dance music venues across Europe prohibit the use of mobile phones, this post supports the idea that the increased use of social media at an event has started to threaten "vibes" and the community's intimate culture.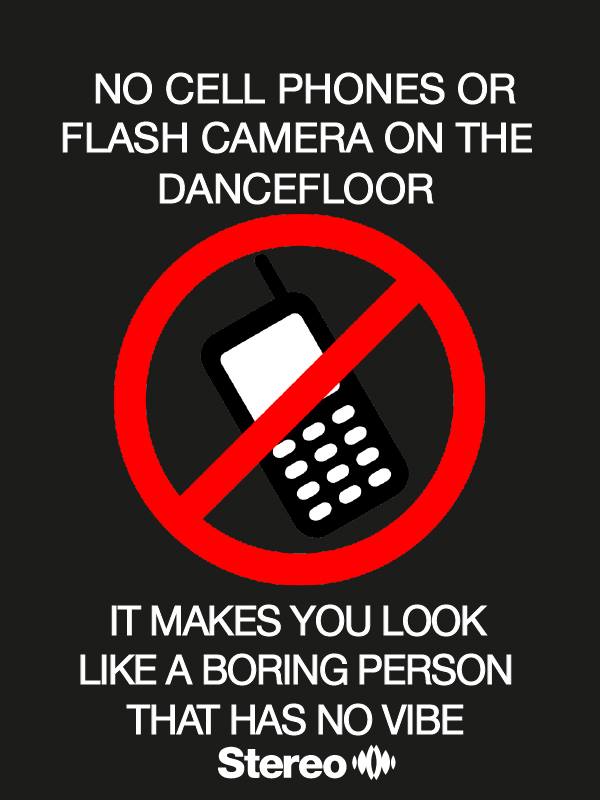 For example, one of the most esteemed dance music venues in North America, Stereo has a reputation to uphold. One that invites guests to get lost in the moment to the sounds of the world's best DJs flowing through the stunning Funktion-One sound system and be a part of the experience – not just a bystander who whips out their phone to take Instagram and/or Snapchat stories or essentially do anything on a mobile that requires people to disconnect from the present. 
However, from a public relations perspective, why would you want to restrict the amount of free press and social media? Values. People in this realm value personal connection more than social media reach. Also, while that content is useful post-event for building a reputation, it has become a burden during actual performances. It deters crowds from a certain intimacy with each other and the artists performing. People have also started gravitating towards behind the decks at shows as opposed to in front of the speakers on the dance floor (where the sound is much better) to get footage that potentially elevates their social status.
Since these would be non-issues if social media did not exist, I am led to believe that social media has altered the way people interact at events, myself included. I am definitely guilty of sliding my phone out if I love a track or want to be able to remember a magical moment. Stereo's post made me reflect on my participation at an event – Am I on my phone too much? Why do I record my favorite track rather than savoring its sound in a unique space? Do I open time-flexible, unimportant Snapchats and Instagram memes from friends? Having reflected on this subject, I concluded that one or two quick videos is acceptable, but when social media consumes your entire experience it begins to hinder the overall ambience.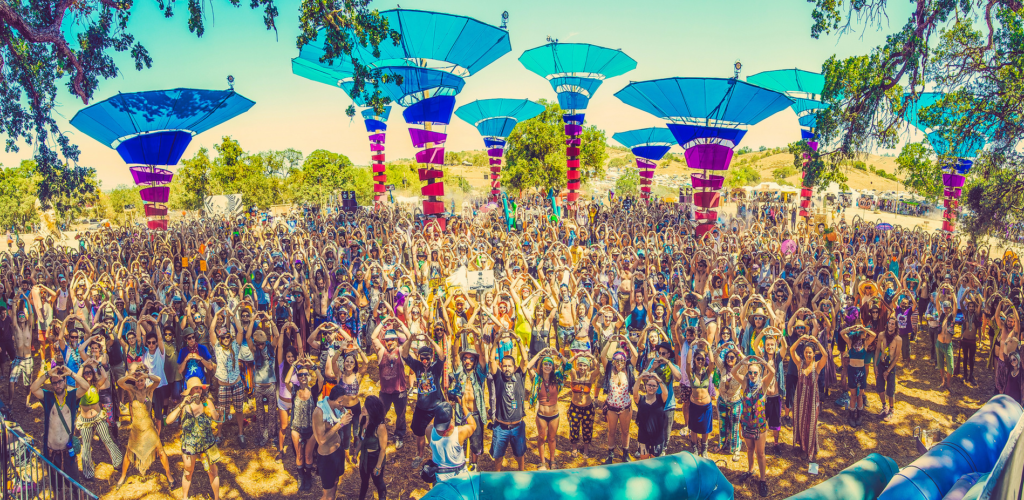 This concept of disconnect applies to all genres and basically any scenario that involves physical interaction and mobile phones. Just last weekend I watched security guards make people stop recording at the Dierks Bentley concert at Matt Knight Arena! So, are we becoming boring people with no vibe? Has the thought of (and maybe addiction to) social media posts and self-proclaimed "images" we adhere to filtered so far into our subconscious that it is destroying the way we experience anything?
Website: www.juliannabourjeaurd.com
IG: @jbourjeaurd
Twitter: @jbourjeaurd
LinkedIn: https://www.linkedin.com/in/julianna-bourjeaurd-767ab013b/