By: Jessica Klockman
One of the greatest basketball players in history, Kobe Bryant, passed away this Sunday leaving many in shock and disbelief. Even after retiring from the game in early 2016, Bryant never wavered in his ability to inspire others. One thing we didn't expect him to leave behind so soon was the immense impact and legacy he brought not only to his fans and the city of Los Angeles but the entire country. Bryant was one of the most monumental people these past two decades have seen, leaving everyone mourning his life this last Sunday. We are remembering Bryant not just as an athlete but as a creator, influencer, father, and legend.
Bryant had an obsession with being great and overcoming anything and everything he put his mind to. Simply put, the man thrived off of the success and empowering others. Bryant constantly reminded us of the importance of trying our best and staying focused on becoming a better version of ourself. Bryant once said, "I encourage you to always be curious, always seek out things you love, and always work hard once you find it." This relentless determination for success, better known as "Mamba Mentality", was Bryant's key to fulfillment and happiness. Bryant showed us that we truly can accomplish anything we put our minds to if we focus on being the best we can be. Though Bryant may be gone, his Mamba Mentality reigns on through his seemingly limitless reach. Bryant's legacy isn't confined to the painted lines on the hardwood, his spirit and drive overflows into the hearts of so many, and will continue to guide others through the toughest of obstacles for generations to come.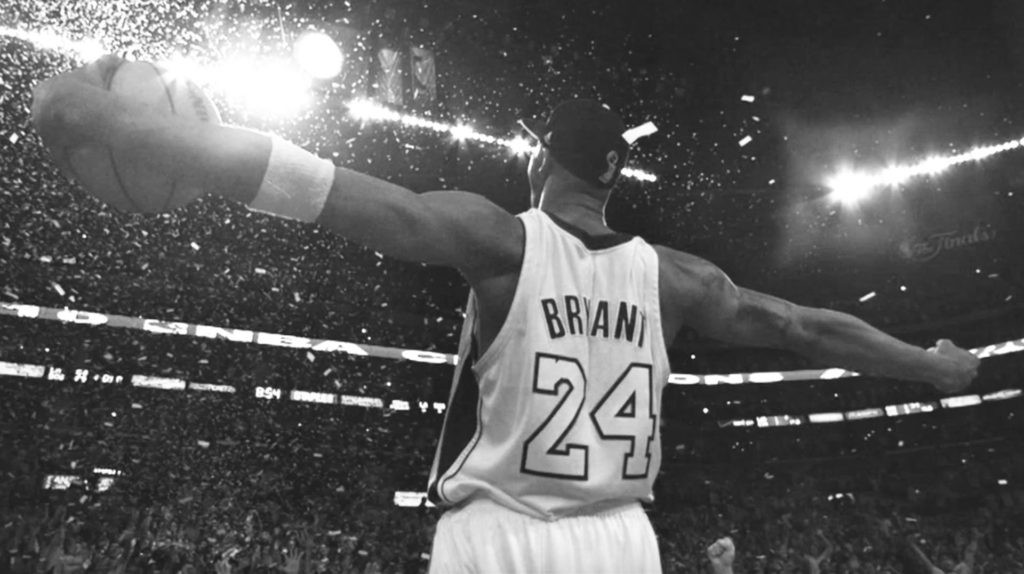 By having social media be as present as it is in today's society, it has allowed us to embrace and learn from everything that Bryant has accomplished and strived to be in his 41 years of living. We are reminded that he wasn't just a tremendous athlete but an incredible father to his four daughters and everything he dedicated to the sport of basketball, he dedicated just as much if not more to his family. He was an icon in the truest form.

The power of social media is allowing us to carry on his legacy and spread the brilliant words he shared in his lifetime. Bryant was the ultimate influencer and could affect millions of other people without ever knowing them which further proves how much of an impact he had on this world. Bryant was one of the first athletes to achieve world recognition which was aided primarily by his social presence and the development of the NBA's international brand over social media. In the 48 hours following his death, Bryant had a monopoly over Twitter's trending searches. Users from around the world poured their stories and emotions onto social platforms. This unimaginable outcry of love was an incomprehensible display of Bryant's social reach and influence.