By: Cassidy Stevens
Quality matters more than quantity. This is a key truth in the world of digital content. Carmen Hill, principal strategist and writer at Chill Content, emphasized this message in her talk to the class this past week. Hill discussed the importance of strategizing brand content rather than just posting mindless content. Brands can utilize social media to reach their goals and audience if they use it strategically. This means having clearly set goals, reaching your audience the correct way, and knowing what relevant topics will resonate with them. Brands that use resources to post strategic content will ultimately succeed more so than those that do not.
This Forbes article discusses the importance of brands creating quality content over mass amounts of low-quality content. The average consumer is approached by more than 5,000 ads a day. Out of all those ads only 12 of them engage the consumer. This proves that companies should not be keen on putting as much content out into the digital world as possible rather, they should strategically create and post content that has been thought through. Brands should produce content that is aimed at a specific audience, with a specific goal in mind, that contains relevant subject matter, and is sent in the right place at the right time. Content that has all those traits is quality content and will ultimately lead to success.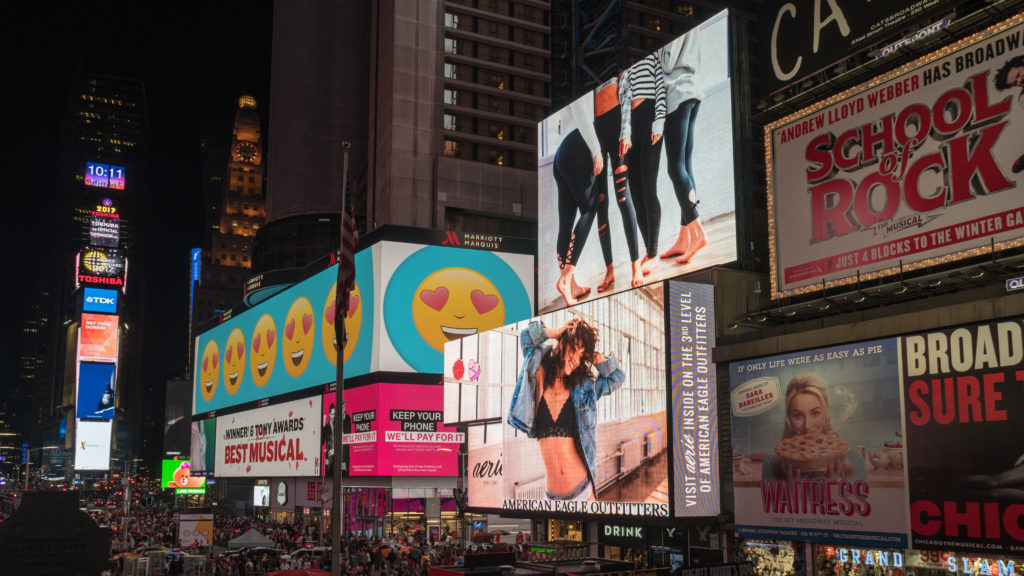 Brands that don't overwhelm consumers with loads of untargeted social content and make an effort to strategically reach their goals will stand out. Standing out among the thousands of pieces of content that people see everyday is a crucial goal in digital marketing. Think of an ad or a social media post from a company you've seen recently that resonated with you. What was different about it? What made you remember it?
I recently came across an Instagram post from Bon Appetit magazine. This company does an excellent job at maintaining a consistent but also strategic brand voice on Instagram. Their posts usually consist of beautiful and colorful meals with a witty and occasionally informational captain. Every post contains well thought out quality content. With 3.5 million followers, 51,085 likes and 384 comments on this picture, they prove to be a great example for using successful quality content.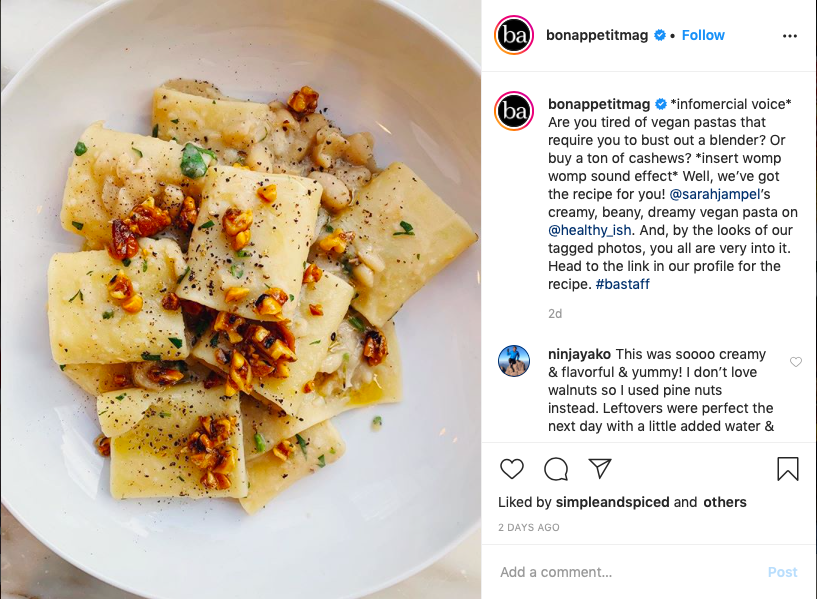 With the explosion of social media platforms and the noise that comes with it, it becomes harder for brands to make their voice heard. That's why there's people like Carmen Hill, whose job it is to help companies create strategic content that resonates with a specific audience. After hearing her talk and learning more about quality over quantity content, would you consider doing this for a job?
Find me on Twitter @cassidyystevens or LinkedIn www.linkedin.com/in/cassidystevens