By Jillian Niedermeyer
A few weeks ago, I had the opportunity to attend PRSSA's Portland Paddle event. It's basically like speed-dating, but instead, you get to network with professionals. During the event, I had the opportunity to talk with Bill Calder, who developed a communications philosophy to help teams at large companies develop consistent online messaging.
Earlier this week, Bill and I talked about the "Digital Center of Excellence" model and discussed how it could be applied to students' personal brands and messaging as we enter the professional world. In short, the model focuses on the multiple aspects of cultivating an online presence and collating these aspects to ensure consistency.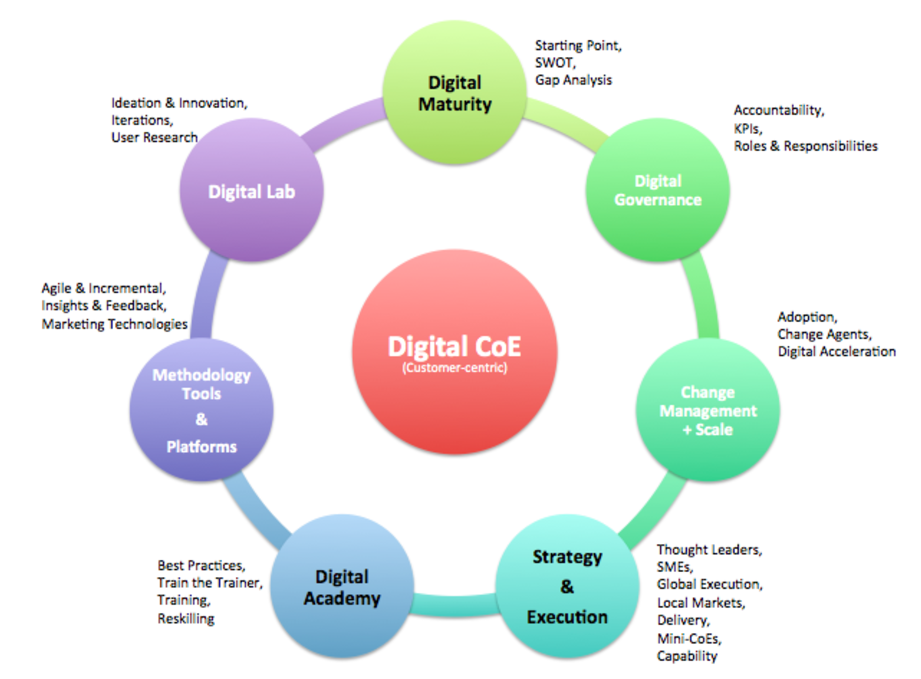 Personal accounts are different from brand accounts. We don't have teams creating our content, but must cultivate our own digital presences. Let's dive into how students can use this model to hone our social media personas.
Maturity: First, we must look at our existing online presences by analyzing what we have already posted and how we have changed. This may involve purging old content, un-liking embarrassing pages or deleting friends we no longer know. Developing a sense of digital maturity in this case isn't performing a SWOT analysis, but recognizing how we've changed and deleting content we believe no longer represent us.
Digital governance: Yes, inappropriate memes can be funny, but by "liking" a post are we validating something potentially harmful? Is it worth having something negative on future employers' timelines? We must be aware of what we engage with and ensure it matches our personal ethics.
Change management: We should focus on how platforms are changing and especially focus on privacy. We don't want to over-share, but still want to engage enough to be relevant. For example, we may keep our Facebook accounts more private because of the lack of data security, while we may want our LinkedIn accounts to be public to allow us to share our professional experiences to a wider network.
Strategy and execution: Obviously, we don't have teams telling us how or what to post. Instead of reaching out to influencers to promote products, we can reflect on our capabilities and how we can express them online by contributing to existing markets. For example, students may comment on relevant posts and share existing content with personal analysis added. Additionally, students can combine professional and personal personas into single accounts.
Digital academy: This idea is one Bill and I found tricky to adapt. We decided it means teaching ourselves about new tools as quickly as we can and developing best practices. For example, as a public relations student, I am excited to try new tools on social media. I want to be an early adopter in my network and be the first of my friends to try features and learn to use them to my advantage.
Methodology: We must understand engagement isn't everything. Our posting shouldn't be incentivized solely by "likes," but should focus on accenting our best qualities. Our accounts can be used as tools to highlight our skills and experiences, and don't need to solely show off our beach pictures (unless you're interested in travel or fitness).
Digital Labs: We can use our accounts as laboratories to grow and learn about the industries that interest us. We should follow users that inspire us and always be learning.
By applying this model to our personal accounts, we can build authentic voices. I don't necessarily think you have to "be a brand," but I do believe you can highlight the skills that make you unique and attractive to potential employers by maintaining a digital center of excellence.
Twitter: @JillNiedermeyer
LinkedIn: jillian-niedermeyer
Instagram: @JillNiedermeyer