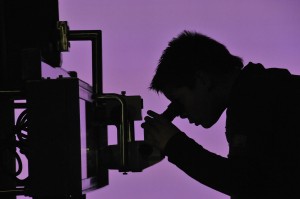 Natalie Mangan (@NatalieMangan)
---
When most people think of social media, science is not usually a subject that comes to mind.
However, one man is trying to change this perception with his science based social media site, ResearchGate.
Ijad Madisch is the creator of ResearchGate. ResearchGate is a platform where scientists can collaborate and discuss important issues with other scientists globally.
The company was created in 2008 and has attracted over five million scientists and raised over $35 million in funding.
ResearchGate's main goal is to unite scientists from all different disciplines to come together and work on combating outbreaks like Ebola.
This company is one example of the "open science movement" because it allows scientists to publish their findings so others can contribute and learn from other scientist's mistakes. This idea sparked Madisch to end his career in medicine and focus on developing ResearchGate.
Currently, scientists are using ResearchGate to discuss ideas about how they could prevent Ebola from spreading. For example, Mohamad-Ali Trad thought of the idea of using text messaging to connect Ebola victims with the nearest treatment facility and the available number of beds.
Trad posted his idea on the discussion board on the ResearchGate website.  Within a few days he was connected to a doctor who had worked on a similar system for AIDS patients and many potential funders.
This movement for open access of ideas has spread to other companies like Microsoft.
In 2014, Microsoft created a new policy stating that authors are allowed to publish their work in private journals, but Microsoft will keep the right to add the research to its open database whenever possible.
Both ResearchGate and Microsoft are just a few examples of how social networking and the open science movement have united people and ideas for a greater good.
What are your opinions and thoughts on this issue? Do you think other companies should participate in the open science movement? Feel free to comment below.
---
Find Natalie on: