By: Kaisa Lightfoot
It's much more than "stop, drop and roll".
I don't know about you, but I worry. I worry about if I've left the stove on, if I forgot to respond to an important email, or if I said something that hurt my coworker's feelings that one time a billion years ago.
Now can you imagine being in charge of a nonprofit organization's entire image? Bottom line, nonprofits must serve their mission. They cannot do this to the best of their ability if the organization's reputation is floundering. That is why there is help online for these organizations to really make the best out of their business and excel in it too. Sites like https://www.upmetrics.com/solutions-foundations.html are where you can find help with organization to keep on top of everything and not run the risk of dropping the ball. The software available to these businesses is so advanced these days it is hard for anything to go wrong. However, nonprofits are there to serve a mission and if this purpose is not achieved then help might be needed.
Take two different nonprofits who have found themselves in recent (recent in the nonprofit world) years-Susan G. Komen in February 2012 and Oxfam International in February 2018.
Neither of these organizations used social media to their benefit. In Komen's case, their controversial announcement to defund Planned Parenthood incited a tidal wave of criticism, which Planned Parenthood leveraged using social media to raise nearly $600,000 in 24 hours. Komen "remained silent for those first 24 hours-a move roundly denounced by public relations professionals-and when it finally launched a PR counteroffensive, the message fell flat."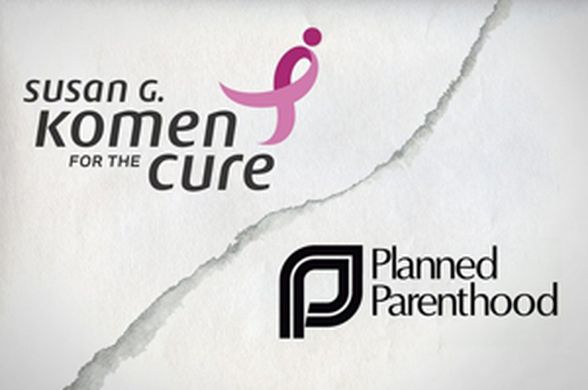 Oxfam was also silent. The organization was silent on social media regarding the issue before and directly after news of their scandal hit headlines. Oxfam, who was in hot water over allegations that members of their senior aid staff paid for prostitutes while working in Haiti after the 2010 earthquake, ultimately tried to cover it up. They attempted to keep a low profile, and then after much silence, released a lackluster apology once cornered.
Either of these situations would be my actual nightmare. So for me, having a crisis communication plan to lean on is the failsafe I need in order to worry less. Both Susan G Komen and Oxfam International have lost hundreds of thousands in monetary support as well as the public's trust–all bad for their respective missions.
The goal of crisis management is to prevent fires and catch any before they burn your mission to the ground. Joanne Fritz at Balance – Small Business mentions six ways to be prepare:
Don't wait: Many organizations only get their crisis plans underway once a disaster has struck. 
Realize that crises take many shapes:Crises come in all flavors. Some are high profile. Others might be more low key. But, in a time of 24/7 news, thinking you can keep the situation out of the public eye is a fantasy.
Develop a logistical plan and communication plan:A logistical plan has to do with getting everyone out of the building in case of an earthquake or how to handle a medical emergency. A communications plan involves identifying spokespeople, assigning someone to gather the facts as they emerge, writing press releases, and locating a place to have a press conference.
Get your social media house in order:Social media can be a blessing during a crisis IF it you handle it well.
Prepare to speak:Every minute counts after a crisis. Don't waste any of them. Silence is deadly. Get out with appropriate statements and messages immediately, even if it is only to say that you know about the situation, you're working on it, and that few facts are known at the moment.
Provide media training:Media training will be your best friend during a crisis. Don't risk a media meltdown.
Preparation helps me feel like an organization might not be destroyed by crisis. Bernstein Crisis Management also provides a deep dive into their nonprofit-tailored crisis communication approach-featuring not six, but TEN focused steps similar to those listed above!
Bottom line, don't let the flames engulf the good work that your organization does and the mission that makes your nonprofit's world go round. As nonprofit professionals, we owe it to our communities to make smart communications decisions-especially in crises.
Be prepared.
Twitter: @kaisalightfoot
LinkedIn: www.linkedin.com/in/kaisa-lightfoot