By Sidney Fazekas
With 32 teams across the country and millions of fans, it's no surprise that the NFL has a strong following. In 2019, the NFL generated 15.26 billion dollars. Despite the many controversial issues, the NFL is doing something right. The NFL and public relations professionals can help bring awareness and fix the damages of climate change and promote sustainability. They both have the power to bring people together and can change the world for the better.
Started from the bottom
The NFL is starting at the base with its facilities and stadiums. The Philadelphia Eagles stadium is the most sustainable in the NFL. Their messaging is honest and truthful about their progress. They make it easy to find information on their website and have crystal clear and engaging graphics to show their progress. This builds trust between the stakeholders and the Eagles.
Recycling = hat?
It may seem strange to take advice from the NFL, but these lessons are applicable. They are findings ways to make sustainability fun and engaging. In Atlanta, members of the NFL Green team walked around the stadium looking for fans who recycled. Fans received a branded hat for recycling a beer can. It created a way for fans to not only think about recycling but spread the message of sustainability.
Painting the world green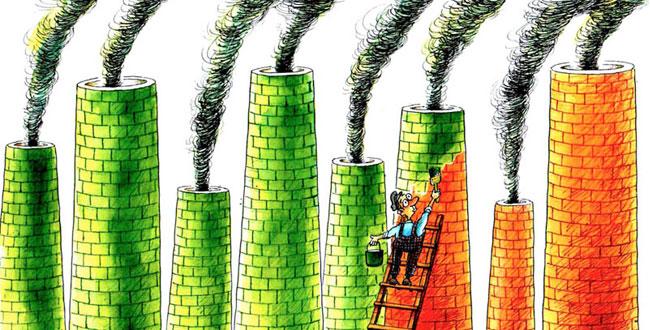 Climate change is the most significant threat, and time is running out to fix the damage. But what happens when companies and brands engage in greenwashing? PR professionals and marketers play a large role in greenwashing. They craft messages that show the company to be more sustainable than they are. Take a look at Exxon. They created ads based on algae biofuel. Even though they knew this would never work or make economic sense. They only care about making themselves look acceptable to consumers to drive sales.
As PR professionals, we need to hold each other accountable and stand up for the PRSA Code of Ethics. It is vital that we are conveying the truth about the company or brand especially when it comes to sustainability. Consumers are driven by sustainability and climate change, which can be a slippery slope for brands or companies who want to make money. Those who choose to do it ethically should look at the NFL as it is laying out exactly what they have done and are planning next. The NFL is not only striving for a better and cleaner future, they are paving the way for companies and brands to step up.