By: Lola Butcher
Constructing Your Persona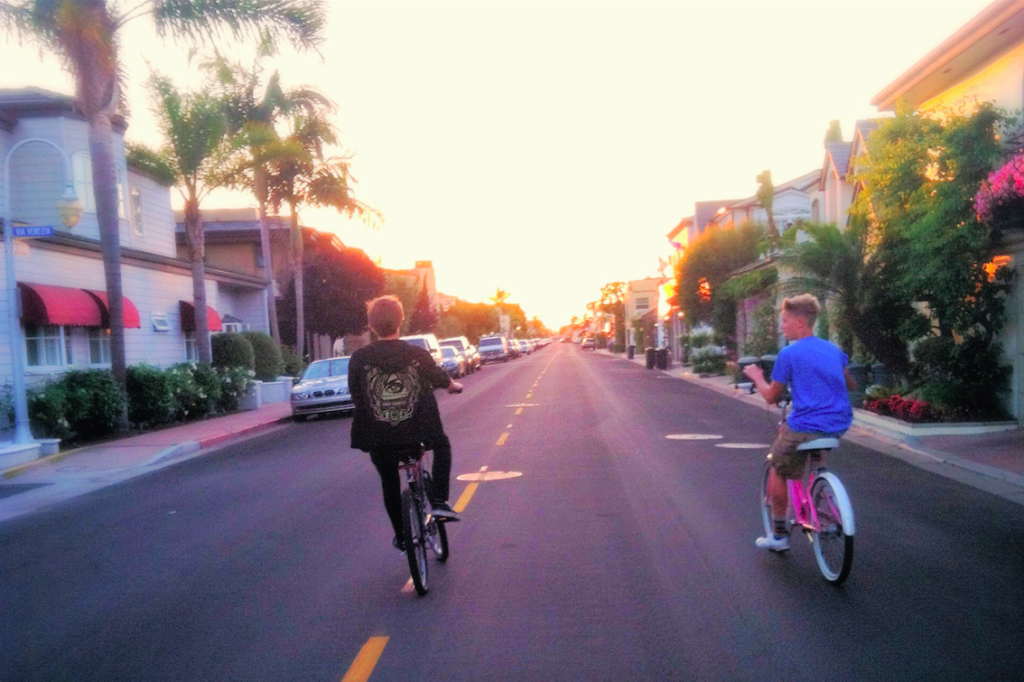 Photo: Lola Butcher
When it comes to personas the possibilities are endless. Building a persona, or multiple in this case, to epitomize your business is a key component to humanizing your brand and making it more relatable in order to represent your audience. In order to make an effective persona, the following elements are crucial:
Name, Job Title

Demographics → Age, Gender, Family, Education, Location

Goals → Short Term and Long Term

Fears and Values

Message → Overall Marketing Meaning and Significance
In this article written by Kevan Lee, 
he elaborates on the basics on when it comes to understanding and executing the concept of a persona. Essentially, he states that to achieve a high standard persona you need to start with the basics and eventually work your way up. After comprehending the initial elements, you can then elaborate and become more specific based off of a certain audience or a certain industry. Personas. Have. Personalities. And portraying those personalities in a skillful manner can make or break a brand representation.
Personas overall are a crucial strategy for understanding your target audience. It can help build a relationship, internalize the ideal consumer of the product being sold, as well as personalize your marketing. Social media also plays a large role in determining whether or not a particular persona will fit. Social media is another doorway to observe your audience's personality through various platforms. Heidi Cohen from the "Actionable Marketing Guide" provides an image that breaks down 3 types of people that you find through social media who create an impact on various platforms.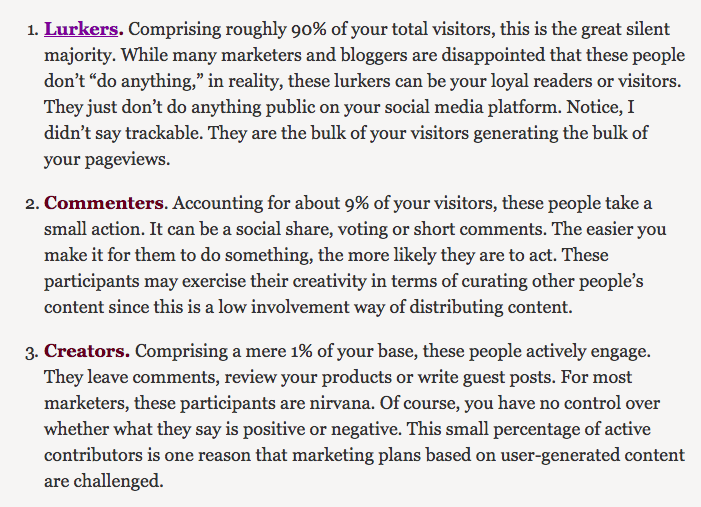 In class on Monday we had two fabulous guest speakers one of whom broke down the basics on personas. Doug Wilson who is a Senior Instructor of Marketing right here at the University of Oregon and is also the founder of DL Wilson Consulting, spoke to the class about creating a persona. His main points included:
Do's:

Understand your customers and target audience

Simplicity is key

Straightforward but attention grabbing

Check-in and ask yourself if this persona accurately represents your market

Remember that everyone interprets information differently

Don'ts:

Do not have more than 10 personas, it is not always possible to reach every audience

Watch out for stereotyping, it can be tricky

Over-generalizing
Reflecting back on the fundamentals of personas, it is important to keep in mind that to maintain a substantial awareness of the diversity present within different publics. In order to further understand personas, check out this video that further elaborates on personas and how to create the ideal one:
Twitter: @lola_butcher
Instagram: lolabutcher