By: Kelsey Scott
Think that Facebook has reached its demise? Well, think again.
The apparent "death" of Facebook has been greatly exaggerated, as the site continues to position itself overtop every other social media platform in terms of overall use and current active users. With a staggering 2.13 billion active monthly users worldwide, Facebook remains the most popular social network on a global scale.
Despite its generous user count, Facebook has faced recent criticism regarding its ability to organically reach consumers. Yet, brands that are looking to utilize Facebook as a tool for enhancing business performance should not be discouraged. Facebook continues to be recognized as a prominent social platform that can bolster business goals through paid advertisements.

Here are three fundamental reasons why brands should utilize paid Facebook advertisements in the digital age:
1. Organic reach on Facebook is at an all-time low.
Overall, organic reach on Facebook is bottoming out at a minuscule one to two percent. Paid advertisements have been shown to act as an immediate catalyst to increase the reach of brand content. MozBlog indicates that spending $1 a day on Facebook ads will push content in front of 4,000 people who would not have seen the content otherwise. If a brand designates a small portion of its budget to amplify high-quality, alluring media content, it can easily get picked up in an organic or even viral form. Facebook provides many advertising formats that a brand can utilize, from its eye-catching Canvas ad feature, Carousel ad feature, to its slideshow feature; the possibilities of Facebook advertisements are growing at a steady pace.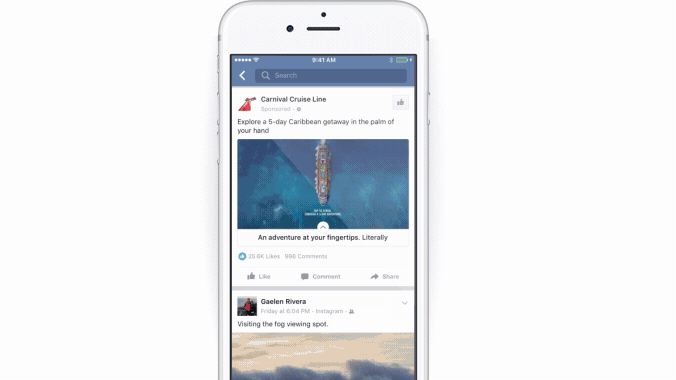 2. Facebook algorithms have changed.
Finding success through Facebook advertisements comes down to one major component: algorithms. Recently, Facebook has adjusted its algorithm to prioritize content from "friends, family, and groups." This means that there will be less visibility of public content from businesses and brands. Although news feeds of consumers are changing, brands can choose to utilize paid Facebook advertisements, which will strategically place content in front of the users that they are most likely to respond positively.
3. The database that Facebook provides is incredibly extensive.
During the creation of Facebook ads, the sponsor is given the ability to tap into a state-of-the-art database. The advertiser can narrow the scope of its intended audience based on specific geographic regions, political stances a user may hold, education levels, even weekend hobbies the user partakes in; the possibilities are far-reaching. Facebook has been applauded for its incredible features involving targeting and the ability to rationalize the distribution of an ad to boost brand awareness.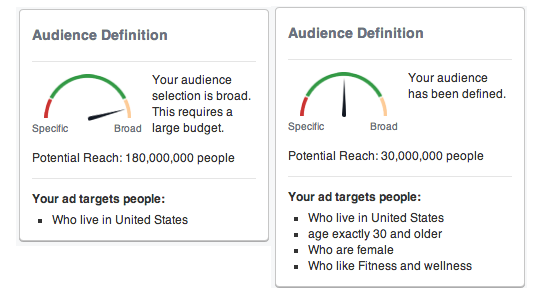 Twitter: @kelseyjoscott
LinkedIn: Kelsey Scott