By Kate Miller @kmiller, and Ethan Ferdig @ethan_ferdig
These days it seems like everything is digital making the duty of South Lakes SEO increasingly important and pivotal for businesses dreaming of success. President and founder of Anvil, Kent Lewis (@kentjlewis), shared some insight regarding Search Engine Optimization (SEO). SEO is the driving force behind the ads users see on Google, Facebook, or any other site on the internet. Companies are also able to use keywords that search engines recognize. This results in a company's website appearing higher in search queries if their website is built for SEO, if the website is built for SEO then local ranking tools may be needed in order to get a higher rank and more traffic to the site. Since insight is what he does for a living, he said there are five digital marketing fundamentals: background; keyword research and SEO; paid media; social, local, and mobile; and resources.
Anvil uses smart marketing which is inbound and outbound marketing. Inbound marketing is earning attention organically and outbound is the opposite; interrupting someone's activity in order to get attention. Outbound marketing has become less intrusive however with the use of things like ringless voicemail. Lewis discussed the ways companies use to attract and retain customers via the web.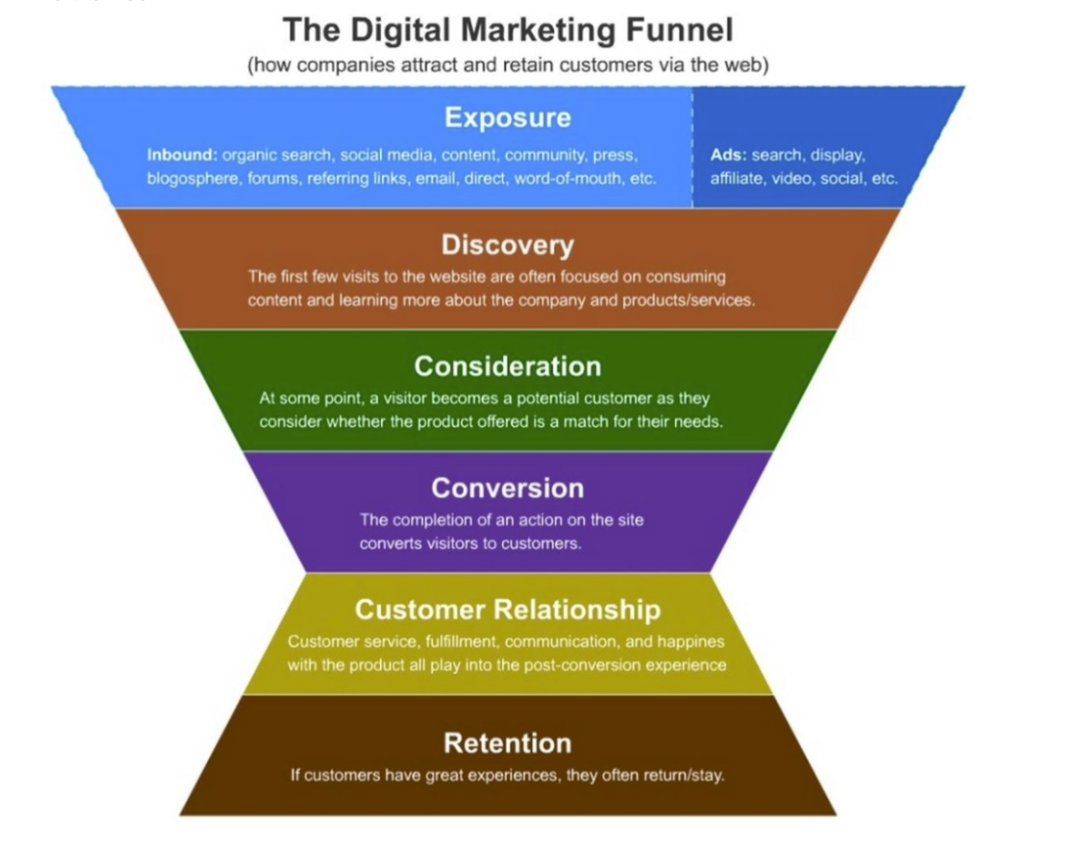 In addition to the Digital Marketing Funnel, Lewis included three key fundamentals of SEO: content, code, and credibility.
Content includes: Voice searches which are answering questions; local searches which are destinations and instant answers; increasing the number of channels for search; semantic searches which focus on the intent and context; obfuscated Google data; Keyword IO and Keyword Studio.
Code includes: HTML text; errors, CSS.
Credibility is the most important part of SEO and includes: domain authority,strategies and tactics.
We discussed in class the relevance of the Amazon Echo, Alexa. The voice controlled device has SEO features that allow it to understand the users voice. SEO companies and software will now need to be optimized to understand and sift through data pertaining to voice.

We encourage you to read the Anvil blog because the world of SEO and social media is always changing. Everything that is currently hot in the world of SEO, such as what you can find on a RavenTools.com SEO report example, has the potential to completely change at any point.
Twitter Results:
We had a total of 176 tweets go out, with 120 coming from a laptop and 56 tweets coming from iPhones. Along with that, many tweets were accompanied by gifs or another type of photo/infographic.
Twitter images and contributions from: Nick Hudson @Aussie_Duck, and Charissa Corlies @CharissaCo