By: Danielle Horn
Bloggers have become the wanted insider and trustful voice instead of the unwanted guest, which they were viewed as a few years back. Recently bloggers have been must haves at runway shows and grand opening parties as bloggers have become the new influencers. Influencers are people with a mass amount of followers on any social media platform that have the ability to influence those who follow them. Personally, my daily routine has consisted of waking up with a plenty of time before class to catch up with my favorite bloggers on their websites and social media accounts to see what fabulous events they have been invited to and what they are wearing. I don't know about you, but after reading some of my favorite bloggers new post it's hard for me not to go shopping and buy the newest outfit that they were rocking.
Once bloggers have started pairing up with brands and writing posts, creating videos, and taking pictures on the designers behalf on social media platforms it has become easier to see the numbers and how bloggers are influencing their readers to buy what they post. According to Jonha Revesenico at Huffington Post, the top 6 ways to maintain an influential blog are:
Watch the agenda–pushing
Readers want to be sold on your honest opinion of the brand and what they sent you, instead of feeling the need to write a post that you don't even support because you feel pressured by the brand to really sell them.
Partner with a brand
Brands and designers are wanting to work with major bloggers who speak honestly, have a loyal following, and can create amazing visual content. For winter Chiara Ferragni of the Blonde Salad made a video with Cartier promoting their "Winter Dream."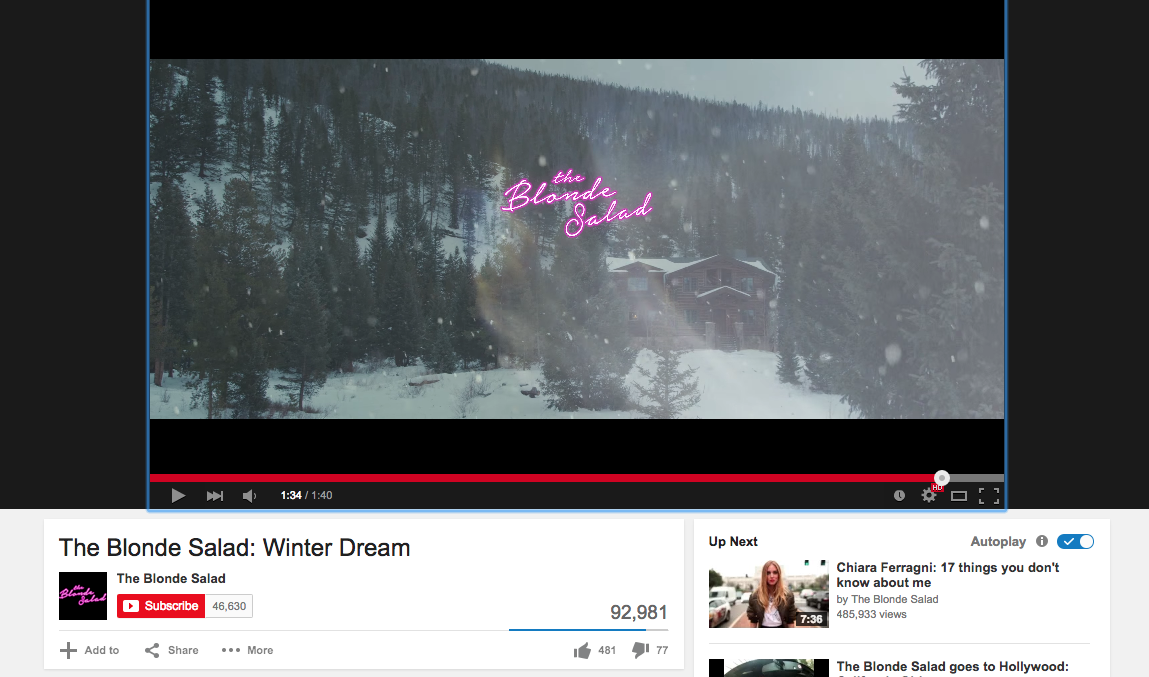 Share every blog post with other social media
Blogging is now seen as a full time job, so you mine as well have your work be posted on as many social media platforms as you can to get your work seen.
Email newsletters
This is a low cost and effective way to get readers to your blog and a way for followers to know the exact moment you post something new. Your blog is now a brand so you mine as well treat it like it's one with this effective branding marketing strategy.
Pay attention to detail
As previously mentioned, this blog is now a brand and needs to be seen professionally. Try to make a minimal amount of typos as possible.
Focus on the visual
Visual content allows for more engagement. Not everyone can read a lengthy blog post with full attention. Readers need posts to be engaging.
Follow all of those rules and you might just become the next big influencer. Your blog could become the next Sincerely Jules with a clothing line launched and being sold at Revolve stores around the world, have a New York Times best seller book like Cupcakes and Cashmere, or have a Harvard Business School case study written about the empire The Blonde Salad built around her blog.
Twitter: @danielleeehorn
Instagram: @danielleeehorn
Website: danielleshorn.com