By: Saranda Bickle
The world of beauty shifted in 2015 when the nepotism princess, Kylie Jenner, launched Kylie Cosmetics. We had seen drugstore brands slap celebrity names onto makeup products in the past, but this was different. (With the exception of the iconic Jessica Simpson edible makeup line circa 2005). Kylie Cosmetics was higher end and felt more personal than just a makeup x celebrity collaboration. The internet had a field day with Kylie's lips in 2014 and 2015. From the #KylieJennerLipChallenge to hacks on how to get lips like hers, Kylie's lips were a spectacle of their own. Kylie took the opportunity to capitalize on the attention with her lip kits. The Instagram account for Kylie Cosmetics skyrocketed and had extremely high social media engagement without paid ads. The brand is now coming up on 7 years and is still going strong. 
Rihanna's makeup brand, Fenty Beauty launched in 2017 and made a whopping $550 million in its first calendar year (Newsweek). Beauty influencers and social media were quick to fall in love with Fenty Beauty and its focus on inclusive shade ranges. When a brand launches a new foundation, beauty influencers, especially YouTubers, run to critique the shade range. When Beauty Blender tried to move away from only their iconic sponge to their own makeup, it was torn apart by influencers for the shade range. The controversy around their lackluster shade range hurt Beauty Blender's reputation badly. Brands knew they needed better shade ranges, but weren't making revolutionary changes. Rihanna stepped up and released her Pro Filt'r Foundation in 40 shades. Influencer Nyma Tang made a viral review of the brand's darkest foundation shade and got over 12 million views. The shade range blew up on social media and gave Fenty Beauty a great first impression, and the momentum is still going 5 years later.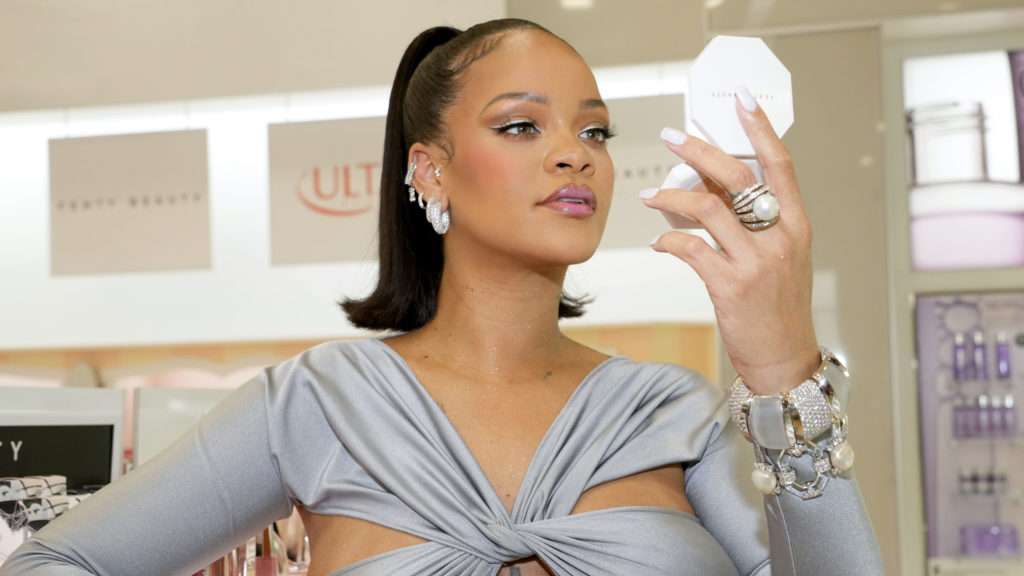 Rihanna and Kylie's brands prospered because they were innovating and the celebrity beauty brand space wasn't oversaturated yet. Kylie was known for her full lips and created a product that helped the public achieve her look. Rihanna knew that the current market didn't have enough diverse shades, so she made a range to suit everyone. We can see why brands like Fenty Beauty and Kylie Cosmetics are huge successes, but why are some celebrity beauty brands flopping?
Ariana Grande's brand, REM Beauty, launched in March 2022. It has some time to grow but hasn't received the same amount of social media excitement as other brands. Her fragrance brand did outstanding; her Cloud perfume gets talked about every day on social media. Why isn't REM Beauty getting the same attention? More and more celebrities are launching beauty brands, and we expect to see something new and interesting. REM Beauty just hasn't shown us anything special yet. Ariana is known for her eyeliner, but most makeup lovers already know how to do a winged liner and there are millions of eyeliner options out there. The packaging is cute, sure, but nothing groundbreaking. The brand just doesn't have any it factor. It's not creating anything new or buzzworthy. Fans will always buy the products on the first launch but returning customers are what a celebrity brand needs.
Will celebrity brands come crashing down just as fast as they rose to popularity?