By Sophie Jorgenson
The Met Gala is known as one of the most iconic nights in fashion every year. The met gala, which was formerly known as the Costume Institute Gala, has been run by Vogue's remarkably famous Anna Wintour. It's very selective on who gets to attend the event, which is why celebrities and the designers have to bring their A game. People inside and outside the fashion industry pay attention to the Met Gala – many people even talk about it more than New York Fashion Week!
This year's theme was ​​'In America: An Anthology of Fashion. The dress code accompanying this theme was Gilded Glamour, which is inspired by New York's gilded age, a period when over the top and elegance were defining features. A lot of celebrities that attended the event this year were on point with the Gilded Glamour theme. Some celebrities that were highly talked about on social media and news outlets for best dressed for the star-studded event were Blake Lively, Sydney Sweeney, and Kid Cudi.
Blake Lively teamed up with designer Atelier Versace for this year's Met Gala, where she had a stunning dress transformation. Her first dress was rose gold with a gigantic bow wrapped around the silhouette. The second dress was teal with rose gold accents and long gloves that finished the look. The idea behind this dress was to emulate New York City's Statue of Liberty with a seven-tier crown mimicking the statue's used to complement the dress.
This year's up-and-coming actress and star of the hit show Euphoria, Sydney Sweeney, was dressed by designer Tory Burch. Sweeney was dressed in an elegant white corset with a detachable princess cut skirt, which was later removed on the event's red carpet to reveal a shorter skirt. This outfit nailed this year's dress code with its extreme elegance.
Kid Cudi wore the designer Kenzo, where his friend Nigo is the artistic director, to create an electric blue suit with a cape attached. The suit was paired with a white button up with ruffled sleeves and a bow tie. The cape was long and definitely helped Cudi embody the look of Gilded Glamour.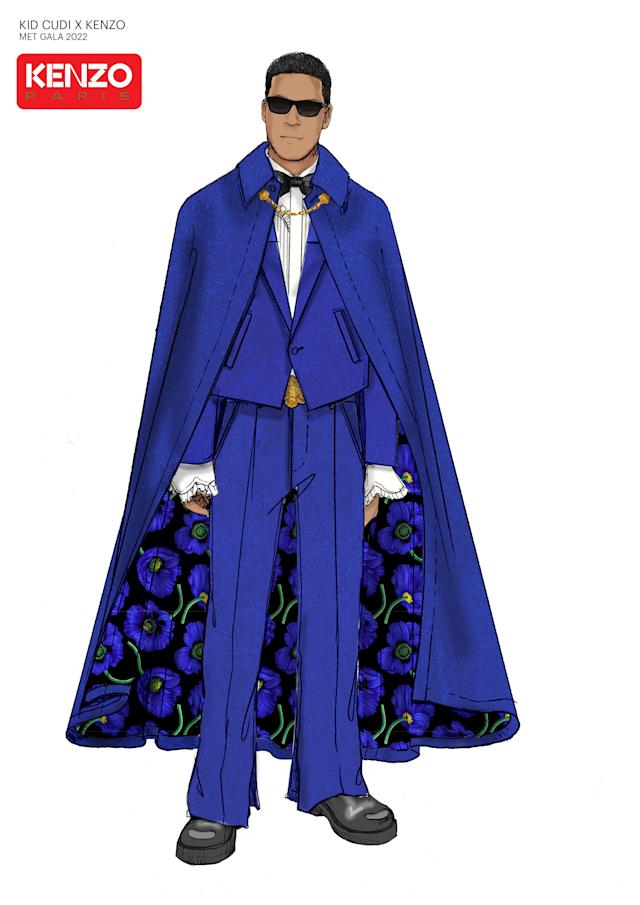 Wherever there's good fashion, there will almost always be bad fashion. Of all the incredible looks we see every year at the Met Gala there are always a handful of celebrities that just don't hit the mark, some being: Kylie Jenner, Irina Shaynk, David Lauren. Each of these Hollywood celebrities has an eye for style and they each teamed up with incredibly talented designers. There was no reason for them and some of the other attendees to miss the mark for the dress code so badly. These outfits and others lacked the elegance and tasteful glamor that the dress code demanded.
Every year we not only look forward to the fashion success of the Met Gala but also the fashion fails that keep us on our toes; I wonder what 2023 will bring…
Connect with me on LinkedIn!