By Savannah Milazzo
Influencers began having an impact on society starting in the 18th century. Now, you scroll through almost any social media platform and come across an influencer. But what does that mean?
According to Digital Marketing, "92% percent of consumers trust word-of-mouth recommendations above all other forms of advertising." Social media companies are slowly learning that what individuals have to say matters, and they have to start listening. What's exciting about this change in influencer marketing is that everyday people who have established niche communities can become influencers (Forbes). So, what can companies do to gain these types of people? Here are five helpful tips on finding and utilizing influencers effectively: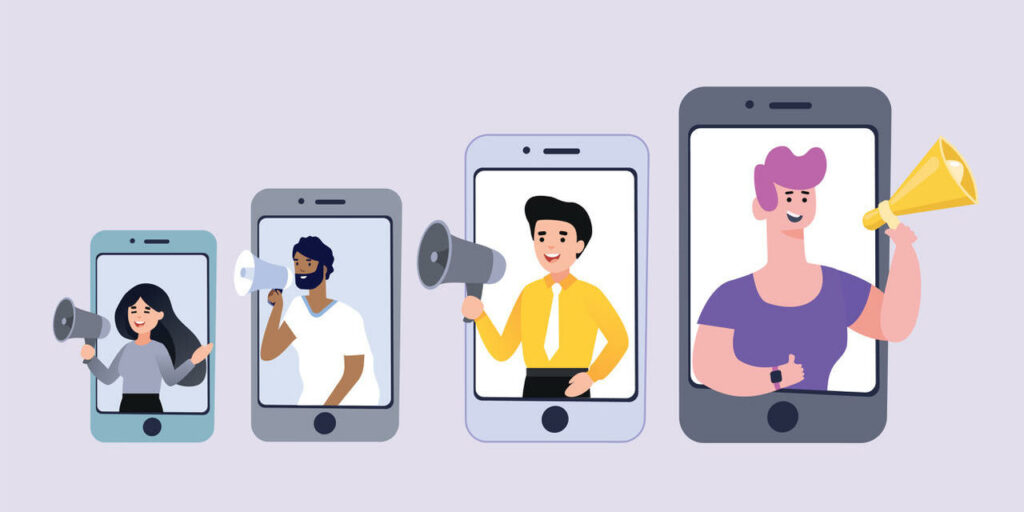 As social media grows and people become more interconnected, companies have to alter how they interact with their audiences. Flyers, emails, and posters don't have the same impact they did 10 years ago. Now, it's about meeting customers where they are and creating connections with them through social media influencers. Whether they're nano- or mega-influencers, they're here and ready to represent your brand. Are you prepared to find your influencer?
Photo References
forbes.com/sites/kimberlywhitler/2019/06/15/6-types-of-influencers-and-how-to-identify-a-true-influencer/?sh=1885672f4b93
thetilt.com/audience/influencer-tiers-brand-deals