By: Nicole Levi
In the last decade, LinkedIn has gone from a niche online business community to a mainstream social media platform with over 700 million daily users. Founded in 2003, LinkedIn is a business website that allows users to network, post job opportunities and interact with their favorite brands and organizations. In a world that becomes more and more technology-focused every day, this platform makes it easy to connect with colleagues, share milestones and encourage friends on their job-hunt journey.
 Don't get me wrong, I am an avid LinkedIn user and have made some great connections on the site, but I've noticed that I don't always log off feeling connected or encouraged. As more features like private messaging, liking and commenting and profile views are added, it feels like the website is moving closer and closer to the social aspect of social media. Unfortunately, with that comes the same pitfalls as platforms like Facebook have. Some of these topics that I will reflect on in this post include the Self-Promotion Envy Spiral and the curse of comparison. 
As a college senior who is a month away from graduation, I spend a lot of time on LinkedIn. I look for possible employers to connect with, research organizations that I'm interested in and sometimes just scroll through my feed when I'm bored. Lately though, my feed hasn't been filled with its usual content but instead, flooded with my classmates posting about the latest internship, job or post-college opportunity they landed. As I scroll through the posts and read through the hundreds of 'congratulations' comments, I feel excited for them, but I also feel other things too. I find myself walking away feeling jealous, worried and behind. It makes me second guess if I'm doing enough and if I should too, be posting my accomplishments and latest experiences for prospect employers to see. 
A study done called 'An Exploratory Investigation of the Effects of Envy on Social Networking Sites among College-Age Users' dives deeper into the actual phenomenon of the theory behind this idea: The Self-Promotion Envy Spiral. This theory says that the more you see and engage with posts about something positive or exciting that happened in someone's life, the more dissatisfied you become with your own life. To combat this and cope with the envy, you then post positive and exciting things happening in your life, trying to match them, probably making someone else feel envious- the same feeling you felt about the other person's post in the first place.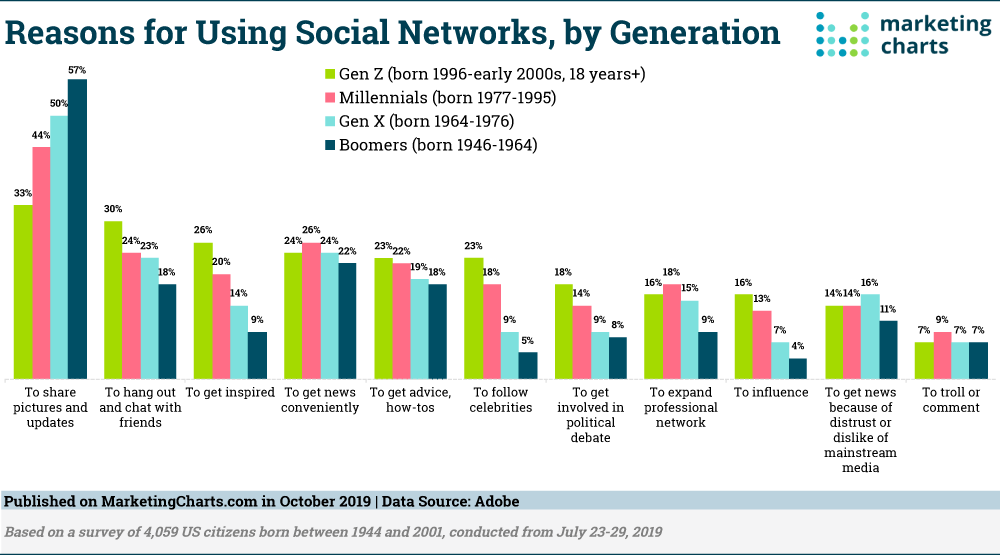 Essentially, we go on these platforms in our free time to benefit ourselves in some way, but end up feeling negative feelings when we walk away. This can be evident on websites like Facebook as well. Everyone knows that kind of Facebook user that boasts about their perfect life and perfect marriage and big life changes that are probably more exciting than you sitting on your couch browsing the internet. Taking this into consideration, LinkedIn is kind of the new Facebook of the professional world.
We get on LinkedIn to motivate ourselves to find a job or see what exciting things our friends are up to and leave feeling defeated by the job search and in the same way that people do with Facebook, fall victim to the curse of comparison. We begin to question our own skills, abilities and experiences. We worry if we're doing enough volunteering in our free time or if we've had enough internships or relevant experiences to land us jobs. Comparison is the thief of joy and these websites do a great job at proving that true.

This being said, instead of neglecting these websites completely, I encourage you to shift your perspective to ensure that you're using them in a healthy way. Limit the amount of time you spend aimlessly scrolling on your feed, especially when you feel yourself falling down the Self-Promotion Envy Spiral or begin comparing yourself to others. Go on LinkedIn with a purpose, like finding someone to do an informational interview with or connecting with an old classmate, and stick to it. Most importantly, remember that you are on your own timeline. Life is not a race and everyone will have their own amazing experiences at different times!