By: Ava DiGrande
Do you ever scroll through social media and see your favorite influencer eating a mouthwatering meal? Have you ever snapped a photo of your delicious dinner and shared it with your followers online? If you answered yes to either of these questions, you contribute to food-obsessed social media issues.

Today's technology affects people's relationship with food positively and negatively, simultaneously forcing individuals to think more about their eating.

One explanation for this idea comes from Dr. Valerie Taylor. Taylor argues that technology and food become a real problem when people "can't" attend a gathering without photographing and posting the associated food and beverages. Extending from this, Taylor concluded that food is no longer thought about as "fuel." If this statement is true, then the relationship between social media and food must be explored. A clear positive that stems from social media is education. Platforms such as Instagram are filled with healthy food influencers who share helpful tips, recipes, and daily do's and don'ts. Furthermore, food platforms on social media have allowed individuals to become interested in new things. Trendy foods help businesses expand and let individuals celebrate cuisine together.
Yet, with all the celebration, there is bound to be some negatives. This brings us back to Taylor's issue of constantly posting about their food and being too aware of their food. When you share a picture of food on your social media page, you also invite said followers to participate in the dining experience. Another side effect of food on social media is that it may be affecting your calorie increase. Food porn, delicious food/cooked imagery, is constantly trending on social media. If the goal of advertising is to sell you things, it can be expected that viewing images of food online will make a person more likely to indulge. This theory is backed up by Yevgeneily Gelfand, an expert in psychiatry and internal medicine with Trident Medical Center.
"You eat with your eyes first."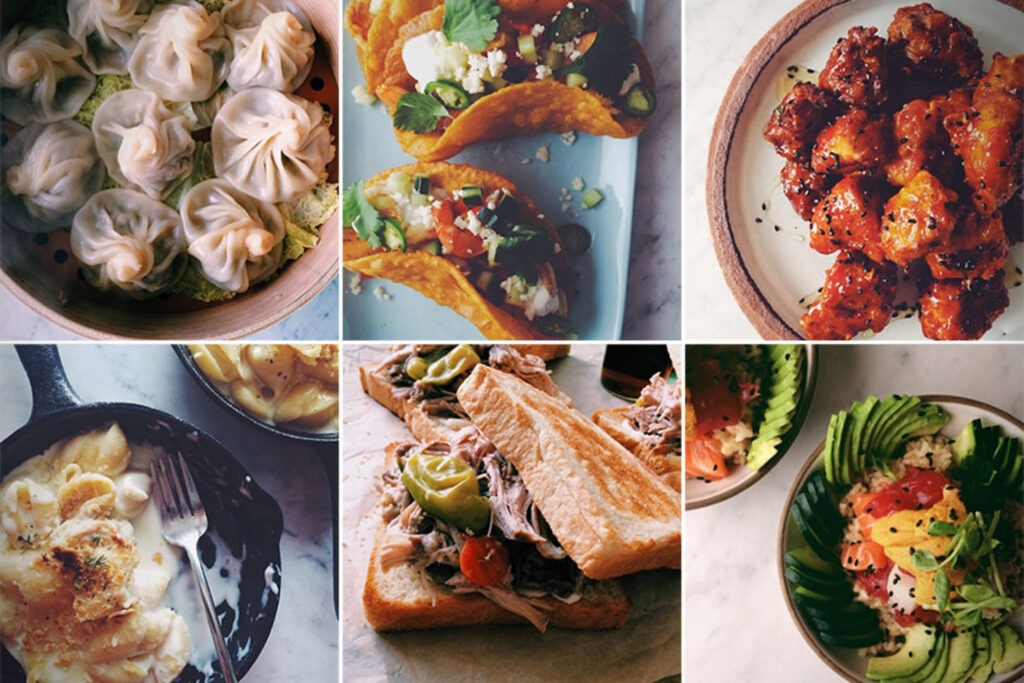 A study published in the journal Physiology & Behavior concluded that a meal's appearance (color, evenness, shape) influences how you feel about the food's taste, smell, and flavor.
To expand on the concept of eating with your eyes, it is essential to discuss the roles influencers have on their followers' eating habitats. If you scroll through Tik Tok for a few minutes, you're likely to get shown a video that somehow relates to food. This could be in the form of a "what I eat in a day," a mukbang (food ASMR), a trendy recipe, etc. Though they may seem harmless, these minute-long videos can hold a lot of power over an individual and elicit emotional responses.
Obviously, posting about and following food accounts is not inherently wrong. However, it is important to remember everything in moderation. With anything, being aware is the first time. Therefore, there are multiple things you can do to create healthy habits on social media (in regards to food). Some examples of healthy habits to practice are following healthy foods pages, limiting the amount of "food porn" pages you follow, making healthy choices to replace unhealthy cravings, replacing screen time with engaging activities, et