Written By: Sarah Davidson
Instagram is one of the most popular social media platforms. When the app launched in 2010, it was an app dedicated to photo and video sharing. Throughout Instagram's time, we have seen a rise in influencers who have managed to create a platform for themselves and small businesses and brand recognition. But in the past couple of years, something has gone with the Instagram we all used to know and love.
The platform is overloaded with so much content. Instagram is trying to be something it is not, it is trying to be everything in one. Instagram has messaging, video chat, posts, stories, going live, Reels, IGTV and many ads, which makes it feel a little all over the place.
The algorithm of Instagram has changed so much lately. For example, it has removed chronological order, so instead of seeing your entire timeline as you scroll, you see posts based on how popular they are. Instagram has also made a recent update where it only allows you to see 20-25 posts before saying that you're up to date, which prompts new accounts for you to follow. On top of these things, Instagram has been testing a new layout that replaces the "notifications" tan with a shopping tab.
Many influencers have spoken out about the new updates claiming it is affecting their "business." In turn, it has made influences make the switch to TikTok that allows them to reach a larger audience. The average TikTok user spends most of their time on the "For You" page, while the average Instagram user most consumes content they follow. TikTok's algorithm turned a lot of creators into stars because it is so easy to reach a wider audience. James Nord, the CEO of Fohr, an influencer-management platform, says "For the first time, influencers are coming up against this problem of, How do I continue to grow as tastes change?" Instagram started as a visual feed of filtered photos but has morphed into a social network where photos fight with stories and video clips for attention.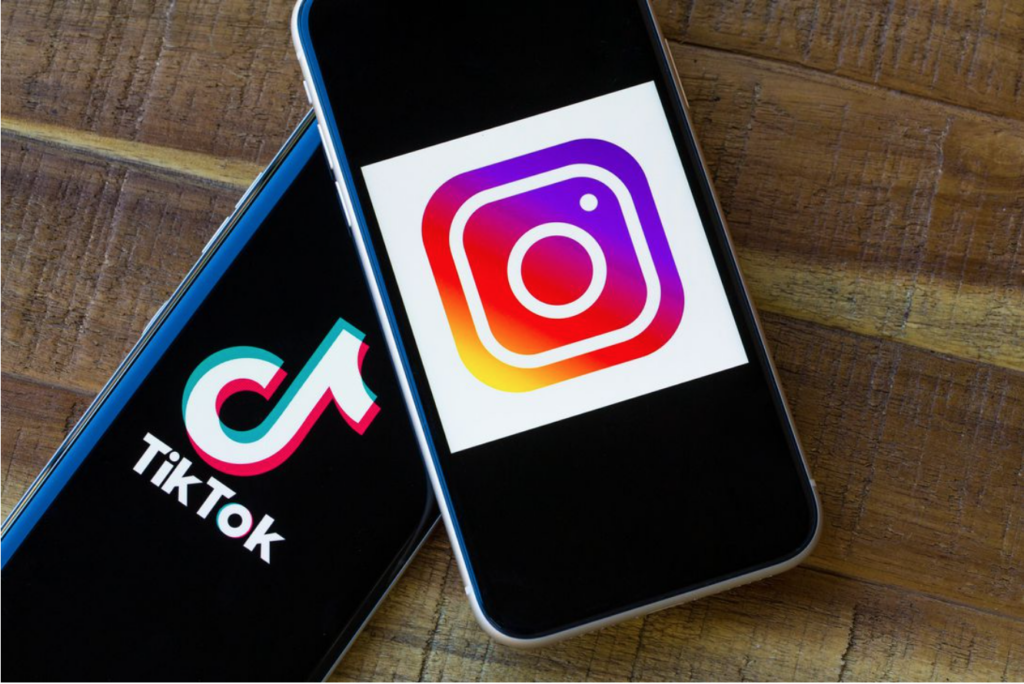 Instagram is killing organic reach. Organic reach is the number of people who have seen your post through unpaid distribution. Instagram doesn't want you to be able to build an audience organically; instead, they want you to pay them to do so. They are forcing you to pay for their advertising services if you want to build a following.
Instagram is turning into Facebook. Facebook was originally trying to have everything in one place… Instagram is now doing the same thing. I personally do not use Instagram as much as I used to, and it is because of all the ads and the updates they are making to their app.