By: Amelia Whitford
In today's time, social media platforms have become such a fast moving market for businesses. Platforms such as Twitter, Pinterest, Instagram, Youtube, Facebook, and more have been a popular tool for companies to use when trying to promote or sell a product to clients. Many companies heavily rely on these platforms to gain engagement from viewers. Social media marketing is an effective way for companies to gain customers, but it isn't the only one.
Email Marketing has been around far more longer than social media marketing, but with the continuous growth and popularity among social media marketing, PR companies are beginning to mainly focus on their social media platforms for engagement from viewers.
Email marketing is an effective way to gain engagement and followers just as much as social media marketing is. Both can help a company grow and get more clients, which is why it's critical to verify the leads you have. If you have any problems, use an advanced search tool like RocketReach to double-check the information and then proceed. Emailing is used by millions of people, but PR firms tend to focus more on social media marketing rather than email marketing due to the massive use of social media in our society. Yet, there are 3x more email accounts than Facebook and Twitter combined. This is probably why many successful companies hire email marketing services to market their products. However, these services are available in plenty, so pick top services like the ones mentioned in https://serp.co/top-picks/best-email-marketing-services/. Many companies also consider automated email marketing services that can quickly create personalized emails without needing professional assistance.
Email is an essential mode of communication for all digital marketers. Primarily because every step of your email campaign can be easily measured. The most well-known steps in every campaign are delivery rates, open rates, click-through rates, and conversion rates. Unfortunately, there are other metrics as well that need to be considered, such as email address verification. If interested, you can use email verification tools like mailfloss or others, to not only scan invalid email addresses and remove them every day, increasing your email deliverability and getting more of your emails into the priority inbox, but also to fix email address typos and automatically sync them with your bulk email service provider.
According to the Email Statistics Report led by the Radicati Group, the number of emails sent out and received by businesses and consumers is expected to exceed 347 billion by the end of 2023.
Even though social media marketing has become such a fast moving market in our world for PR, emailing is also continuing to grow at a rapid pace. Plus, with integrations available for software like Marketo (https://www.grouparoo.com/integrations/destinations/marketo) to help pull data from your data warehouse and make sure it is updated at all times so that your communications will reach their intended recipient.
Email marketing is still an effective way to send advertisements, solicit sales, and request business from clients, yet some people forget that and only focus on other marketing strategies.
One tool that can help make the process a bit easier when creating an email marketing campaign is Constant Contract, which is an online marketing company that helps small businesses grow across multiple platforms.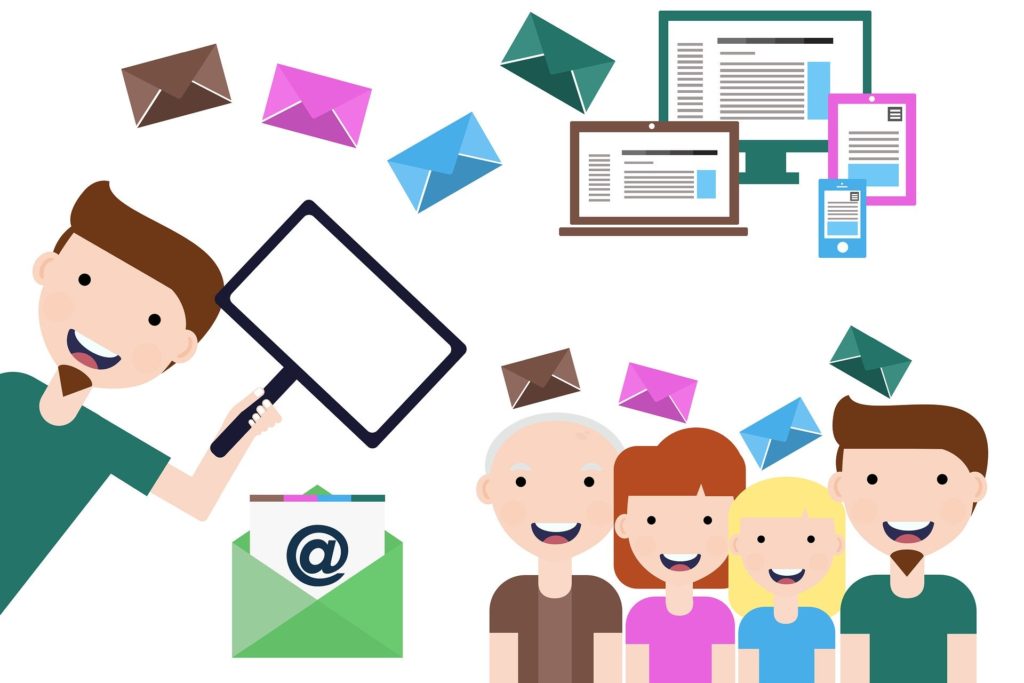 Now, what are some effective ways in approaching an email marketing campaign?
Personalize your message to the client.
Know your audience.
Be concise and straight-forward in your email.
Be aware the time and day you send out an email.
One of the best times to send an email is either between 8:00 PM and midnight or around 10:00 AM. One of the best days are Thursday and Sunday.
These are just a few tools to keep in mind when you are trying to send out an effective email. Personalizing your content can help increase the engagement in your business. Providing useful information to customers and finding ways for your business to stand out in their email marketing will help prevent emails from being ignored. Email Marketing is an important part in getting more engagement for their business increasing revenue for your business