Written by: Tyler Lima
The Electric Daisy Carnival, or EDC, is a music festival that takes place in many countries around the world. EDC takes place in Las Vegas, Nevada; Orlando, Florida; Mexico City, Mexico; Chiba, Japan; Shanghai, China and more. To promote their events, they don't create television commercials or pay for advertising spots online. The company promotes themselves through their various social media accounts. They have a social media account for each location the event takes place, where they post photos and videos of the previous year's shows, ticket information, and even submitted photos and videos from attendees of the events. The company has pages on Facebook and Twitter but they're biggest footprint is on Instagram. Each location's Instagram account has similar but not identical profile pictures and usernames, keeping the accounts neat and easily distinguishable.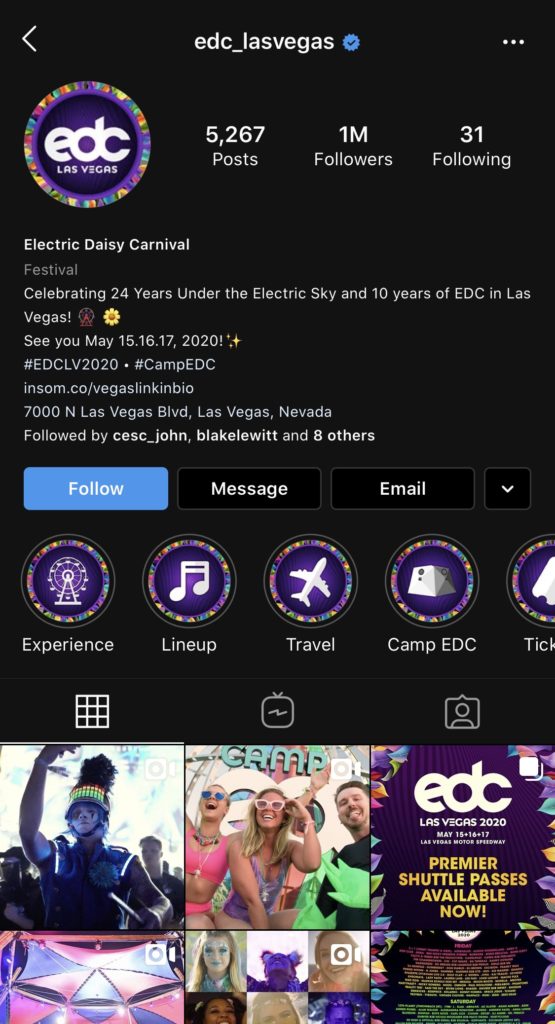 EDC's promotion strategy is to insight nostalgia in past attendees of the event to attempt to bring them back the following year. Their hope is that word-of-mouth with encourage new attendees. All their posts attempt to capture the energy felt at the event and to promote the friendly and welcoming atmosphere the event stands for. They showcase the event as a place where everyone is welcome.
"We come together to celebrate life, love, art, and music."
Even though the Chinese government has banned Instagram, EDC still has an Instagram page for their China event. Is this to showcase the event to the rest of the world? The attendees of the China event aren't able to access the content that EDC posts before the show to promote it and afterward to show highlights and insight nostalgia, so their target audience would have to be global for that specific account. If EDC wants to continue to promote through social media alone, the company should think about creating a similar environment on WeChat, that they created on Instagram.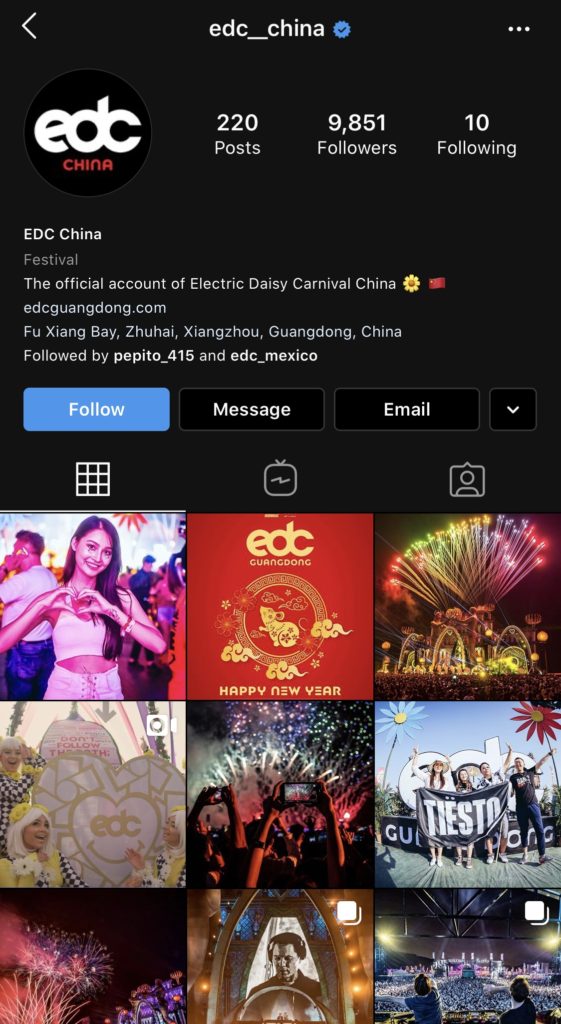 Their strategy of promoting themselves using nostalgia especially works for their target audience of music festival lovers. One step further EDC can take in their promotion and marketing strategy would be to reach out to influencers and showcase them on their social media accounts. If followers of influencers see that they will be attending an event and even helping promote it, they would be more encouraged to go because influencers tend to "set the standard" for what we should do in our lives.
LinkedIn: www.linkedin.com/in/tylerlima
Twitter: https://twitter.com/tylertlima