By: Cassidy Stevens
Bill Calder and Jenna Glabreath of WE Communications came to speak in class on Wednesday about all things data and messages. Calder being the Senior Vice President specializes in which messages to send, to who, and where to put them. Galbreath as a lead strategist is skilled in finding data, reading it, and using it to form messages. Together these two enlightened the class about using data to drive messages, the messy pathways of social media news, and the difficulties communications professionals now face because of the advancements made in the tech industry. 

Data drives decisions in any communications or public relations message development. Pew Research Center is an example of a reliable and accessible source reliable data collected and published. 

WE Communications uses data to find where people receive their news. With the uprising of social media and digital sites the news landscape has changed drastically. They've found that people aren't watching the evening television news to inform themselves, rather they are getting it from social media, podcasts, and digitally native news sites. When Jeff Bezos announced he is donating $10 billion to fight climate change, it wasn't announced in a press release or typical newspaper, rather it was posted on Instagram.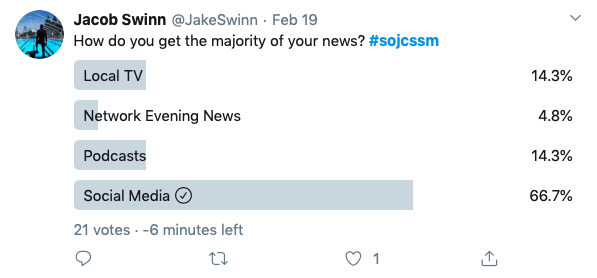 The problem with news on social media is that it's not always true or credible. Along with this, communications professionals struggle with data from social media because it's messy and can be misleading. Reasons for this are that you can't tell if followers are real or if likes are actually in favor of a post, trust online is low, and links that are shared often go unread.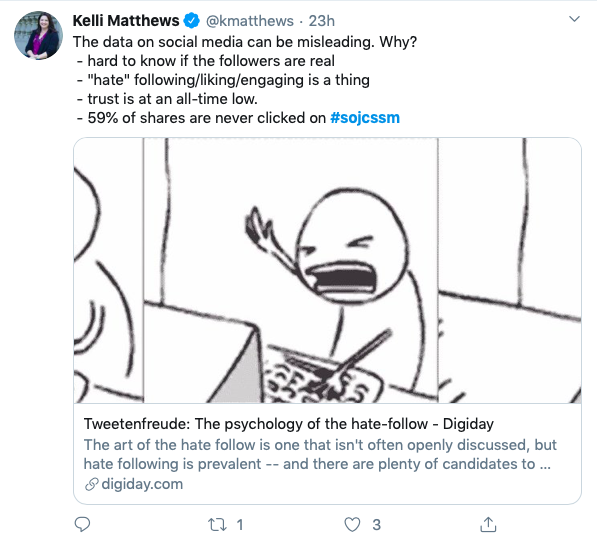 Navigating the world of social media can be a difficult task for those trying to read data and send out messages. One advantage that social media has brought is a platform for influencers. We learned about influence and different words it might bring to mind. Finding influential people that can help send your message out to the desired audience is a key tool used in public relations currently.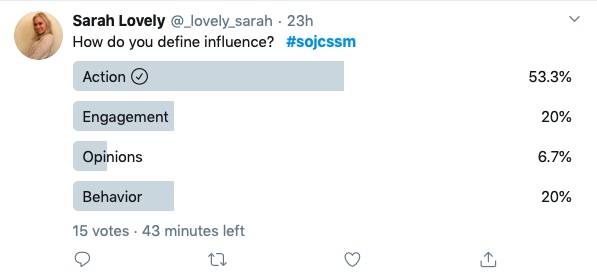 Calder and Galbreath ended their lesson by emphasizing the importance of using data and people to get the results needed. As aspiring communications professionals we should be paying attention to what is around us and what people are saying. Consider the numbers but also the people.