By Klaire Olson
Weight loss companies like Flat Tummy Co emotionally appeal to consumers and exploit body image standards. While the current generation is making great improvements turning away from an "ideal" body image and more towards " body positivity" there continues to be a socially ingrained association with skinniness and beauty. Meaning that a woman must fit a certain mold in order to be considered attractive in the eyes of society.
Take FlatTummyCo for example, a weight loss management lifestyle company that sells appetite suppressant teas and lollipops. This company attempts to relate to its demographic with feminine color schemes and friendly language. The language and posts FlatTummyCo uses on its social media and website use conflicting language that does not accurately portray what the companies motives are.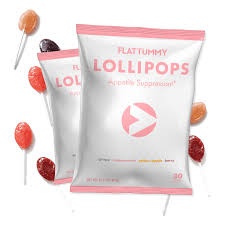 Terms like " inclusive" are used on the companies website and Instagram page to "include women of all shapes and sizes", yet they are promoting a " Flat Tummy Lifestyle". Which is clearly contradicting, and creates a question of how inclusive they could really be. Flat Tummy Co also uses encouraging terms like " You got it babe!" and " It's time to Freaking own it!" implying that it is time to own and love your body, even though their products are intended to change the way a body looks. By suppressing appetite and making women skinnier- not necessarily healthier. When looking and superficially auditing a company's social media page it is important to understand that their #1 goal is to sell a product- not to be your friend. This company cleverly uses language that makes it seem like the company is talking to you as a friend, even though it likely does not have women's best interests in mind. This company is amplifying body image issues, rather than actually helping women who want to get healthier and lose weight. With products like lollipops that are supposed to replace a meal, any nutritionist would argue that cutting out healthy meals for empty supplements isn't the best way to go about a healthy lifestyle.
Yet, millions of women are following and buying these products because FlatTummyCo is very good at telling women what they want to hear. The Instagram account @flattummyco has 1.7 million followers and uses an ambassador program style of advertising. They use real women as their ambassador, who try their products and send in pictures of their personal results.
So are real women seeing real results meaning that their product is making them healthier and happier? Or is it disregarding healthy means and just promoting " flat tummy" body image stereotypes?