By Kyra Lindsay
How can you tell which influencers are actually influential or who might actually have false content or misleading following? Looking back at our lecture with Bill Calder and Jenna Galbreath, from WE communications, we see how we can look to insights in order to understand influence.
When taking a glance at an Instagram influencer with millions of followers, it is usually safe to assume that they are not only real but have influence – or clout to spread among their following. What do we do when not only is the content not real, but the creator is not either?
Back in 2016, an Instagram model appeared that caused a divide within a community. User Lil Miquela, who seemed to be either too perfect to be real or such a lifelike animated character was born and was out marketing different brands as well as her own music. By the end of 2018, the @lilmiquela account had over a million following the fictitious figure.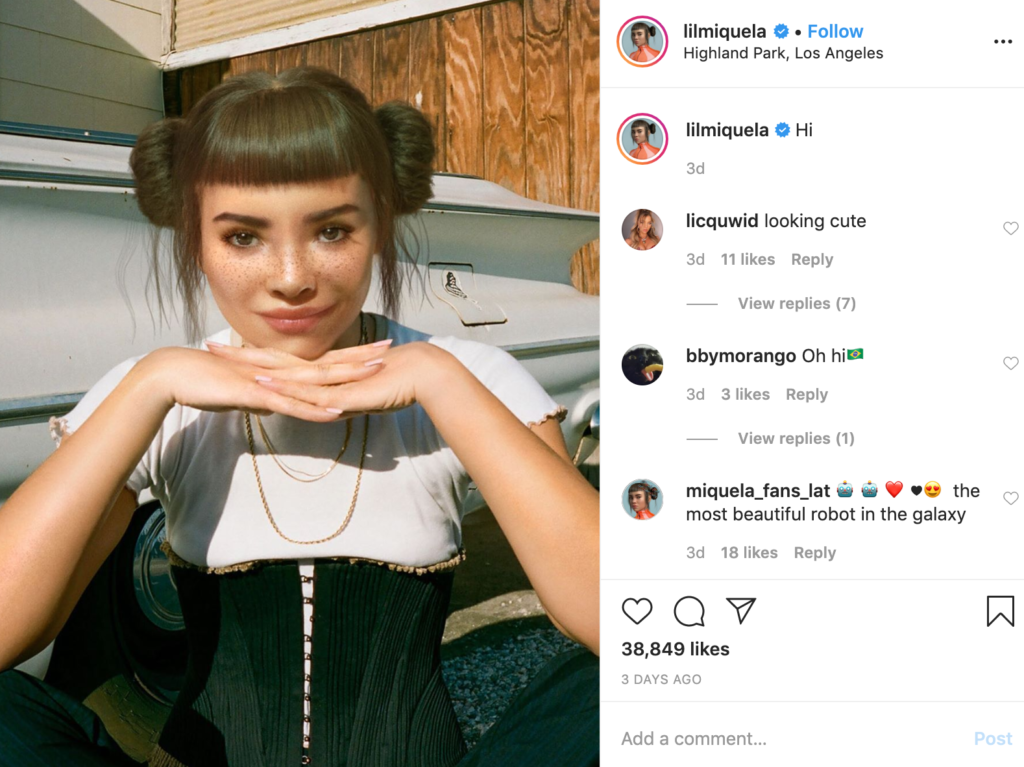 Famous YouTuber Shane Dawson even got involved in the conspiracy of whether or not Miquela was a real person or not and addressed it in multiple videos.
The main point of Miquela was that she showed what most already knew. Not only do you not need real followers, but you do not need a real influencer either. We saw this as well when an egg beat Kendall Jenner for the most-liked picture on Instagram. It is not the person that makes the influence, but rather what it stands for. Miquela was the first artificial influencer, but I am certain she will not be the last.