by Maggie Elias (@maggiejelias)
When thinking of social media audiences, Baby Boomers are often pushed to the periphery of consideration—if not excluded entirely—because of their perceived disinterest, reluctance, or general misunderstanding of social platforms and technology. Under these assumptions, in the Diffusion of Innovation scale, Boomers would by-and-large fall into the "late majority" or "laggards" categories for social media use. As discussed in class, innovators and early adopters are typically younger, better connected, willing to take risks, and extroverted. 
However, a Forbes article titled "Social Media Is Improving Their Lives, Say Baby Boomers", the author points out that Boomers have been exposed to different forms of 'new media' for the past 50+ years (think cable TV, cordless phones, birth of the Internet, etc.). This, in theory, gives them more experience with media adaptation than any other generation today. 
According to a June 2019 study published on Statista, 23% of Baby Boomers use Instagram—nearly one-quarter of the entire age demographic. Making up 28% of the population and nearly 70% of all disposable income in the US as of May 2019, these Instagram-using Boomers become an interesting demographic opportunity for brands looking to reach older consumers.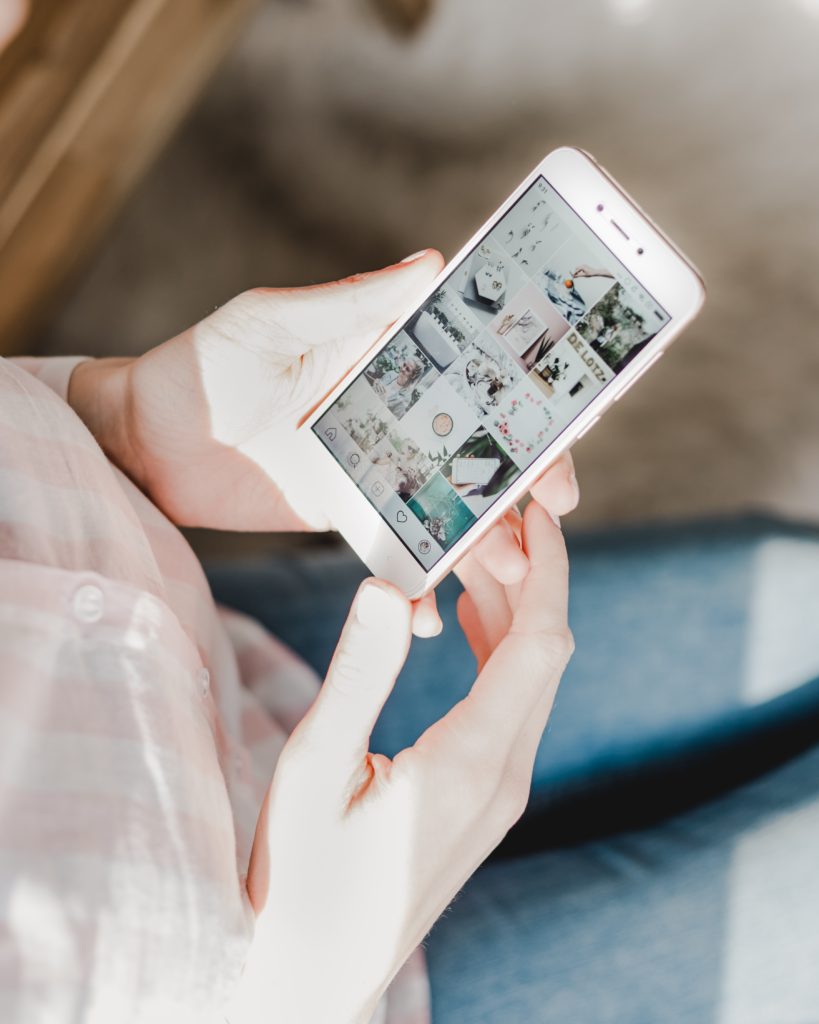 One way brands have begun to establish connections to this demographic is via Boomer influencers, who share a wide range of sponsored content. They built a rapport with their peers with sponsored content from brands that are familiar and/or relevant to common Boomer goals (familiar department stores, retailers focused on the 55+ market, travel companies, healthcare, etc.). They also act as early adopters and innovators, encouraging their peers to engage with brands they may not have previously considered. Such brands include Zara, Nike, Lululemon, and William Sonoma, as detailed in a May 2019 Forbes article titled "Are Baby Boomers the Next Kardashians?". These influencers promote brands to their followers through sponsored content, just like their younger influencer peers. 
Shauna Robertson (@chicover50), a 58-year-old Instagrammer from Salt Lake City, is a fashion and lifestyle influencer with 94.9k followers. She posts sponsored content for brands including Soma Intimates, Pantene, Eucerin, XCVI Clothing, and Ibi Digital Storage Devices. Beth Djalali (@styleatacertainage) shares "daily outfit inspiration" with her more than 100k followers. She partners with Nordstrom, Ann Taylor, and Scenic Luxury Tours & Crusies. Bon and Pon (@bonpon511), a 60+ influencer couple from Japan with more than 836k Instagram followers, regularly post photos of their coordinating outfits, typically tagging the brands they are wearing (Uniqlo, Muji, Rakuten, etc.). 
These Boomer influencers have a huge impact on culture. Their participation in influencer trends (fashion, beauty, health, pop culture, etc.) and engagement with brands outside of what society might consider typical 'Boomer' brands encourages their peers, as well as other generations, to reconsider their preconceptions about this age demographic. Many of these Boomer influencers have the characteristics associated with early adopters of innovation; they are well-connected and willing to take risks.
There is a preconceived notion that Boomers are technologically inept and averse to social media. Influencers like Shauna, Beth, and Bon and Pon are challenging that notion and giving a public voice to the demographic, 23% of whom already have Instagram accounts. Brands have a unique and ever-increasing opportunity to reach Baby Boomers via Instagram as the volume, power, and reach of Boomer influencers continue to grow.