By: Ben Cooke
Interruption marketing, a term used to describe tactics that work only if they interrupt you to get your attention, is having much less of an impact on consumers at converting sales. According to Double Click, "Banner or sidebar ads are clicked on an average of only 0.2%," and with good reason. Ads are often annoying as they disrupt people from enjoying the content they sought to consume and, in most cases, do not relate in any way to add value to the consumer's experience.
Inbound marketing on the other hand, is now a much more effective strategy at "[acquiring consumers] with one of the highest rates at 4% conversion… as people who choose interact with your brand naturally convert higher," according to Marketo's Johnny Cheng. The ability for inbound marketing to do a much better job at customer conversion has given rise to tactics such as brand sponsored influencer post growth rising over the past five years from 12.9 million posts in 2017 to 24.2 million posts in 2018, according to Influencer Marketing Hub. Moreover, global sponsorship spending has increased steadily from 2007 to 2018 with a combined to of 65.8 billion in total spending, according to Statisa.
In order to take advantage of this opportunity to acquire new customers, marketers need to be effective in inbound marketing strategy through executing a number of tactics to draw in consumers. Margot Whitney states that SEO (search engine optimization), PPC ads (pay-per-click), content marketing, social media, and landing pages are five important elements for a basic inbound marketing strategy. This intuitively makes sense as all of these elements would be top of funnel activities that effectively link consumers that are actively searching for a topic to a brand.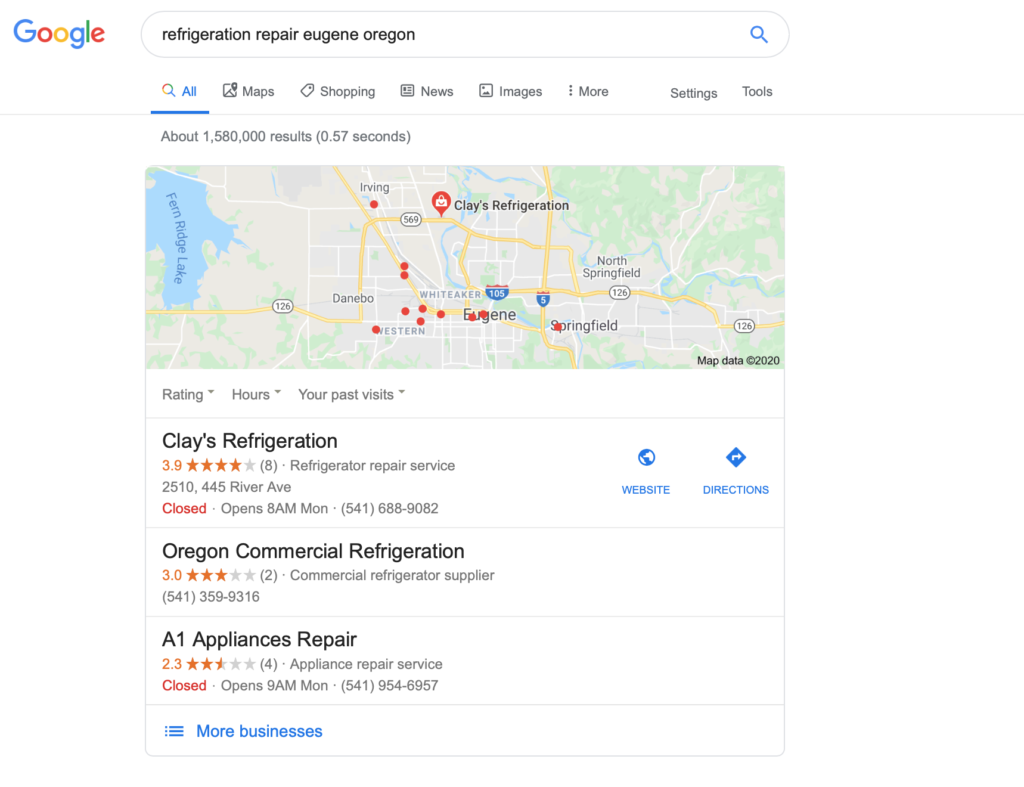 For instance, if my fridge stopped working in my apartment in Eugene, OR, the first thing I would do is search on Google for a refrigeration repair service to diagnose and fix the issue (if it can be fixed). A refrigeration company in Eugene that effectively utilized an inbound marketing strategy would have used SEO and PPC ads to ensure that they were one of first companies to appear in my search results (Clay's Refrigeration, Oregon Commercial Refrigeration, and A1 Appliances Repair all did well in this regard) . They may have also posted a few blogs and what to do if your fridge breaks (content marketing), as well as linked to those bog posts on their social media accounts if I had looked for refrigeration companies in Eugene on YouTube or Facebook. Finally, they would ensure that their landing page had all the necessary information relevant to someone who breaks their fridge to make them the one-stop shop for fridge repair services.
As discussed in class, determining what people are searching for through social media monitoring and listening would allow brands to be more effective through their inbound marketing strategy by understanding consumers better. This insight can lead to better content, better advertising and better business offerings, which will ultimately enhance the consumer experience and drive continued customer conversion and retention.