by Gabby Sullivan
Despite the stereotypical images of disheveled men and socially awkward teens gaming from their moms' basements, video games have always had a social element to them, from old school LAN parties to extensive MMO guilds to "social network games" like Farmville. While the inherent social nature of video games may have gone unacknowledged in the past, that perception is likely changing. 
Perhaps the most blatant example of this is the success of Fortnite, a free-to-play battle royale game that boasts tens of millions of active players. In February 2019, more than 10 million people logged on for a live virtual concert, and more than 7 million watched the game's "Black Hole" event across Twitch, Twitter, and YouTube. Streamers like Dr. Disrespect and Ninja have garnered a significant social following on Twitch and Mixer, not to mention some serious paychecks. On a smaller scale, Fortnite and other online multiplayer games like Call of Duty and League of Legends provide players with a platform to hang out and stay connected with friends, similar to "traditional" social networking sites like Facebook and Snapchat. Whether you're at a party with people you know or paired up with strangers, these types of "designed for social" games are becoming a norm. Having decided what game to play, you can now find as many blogs and guides to help you get the most out of your game. For example, it might be crucial to know when and how to use on-hit effects in LOL to become a pro at the game. For more info about On-Hit, you may want to check out websites such as MOBA Champion. 
But what about for those of us who want a different experience? As a gamer myself, I'm excited by these developments in social gaming. However, as both a professional communicator and an introvert, I often dread the idea of coming home after a long day and attempting to coordinate a raid with five other people or subjecting myself to verbal harassment over game chat (a topic for a whole other blog post). When I think of my uses and gratifications for video games, social interaction isn't necessarily one of them. So, I started playing Planet Zoo.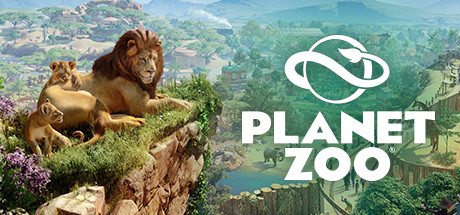 Planet Zoo is a single-player simulation game developed by Frontier that allows players to build and (micro)manage a zoo. I was an avid Zoo Tycoon fan growing up, and even use the game to teach life science to students, so I have been anticipating a game like this for a long time. I have been enjoying Planet Zoo immensely since its release, but what I want to highlight about this gaming experience isn't the game itself; rather, it's the unexpected social elements I've discovered along the way that have made me reassess my uses and gratifications.
Originally, I expected this game to be my own little solitary refuge and, in a way, it still is. However, a Youtube search for a solution to my transportation problem sparked my connection to other Planet Zoo players and led me to PaulsLey's Youtube channel, which has been featuring Planet Zoo tutorials and build videos. 

In addition to Youtube videos, there are online forums for the game, community challenges and design contests hosted by Frontier. There are even thousands of habitats, buildings, and other blueprints that players have uploaded to the Steam workshop. Over the past few weeks, I have been looking at these various social channels not only for tutorials and how-to's, but also for enjoyment and inspiration for my own zoo. Although my engagement so far has been passive, I could see myself participating in forums and contests, or at least the comment section of Youtube. 
When I think about what's next for gaming, social media, and our world in general, it's hard to imagine any digital experience that's truly isolated. For now though, there are still ways for introverts to balance the benefits of a social experience and the gratification of having a gaming haven.