by Drew Hanson
All pervasive and ever-present, memes are a cornerstone of current popular culture. But how do these ideas take root and spread? Beginning with understanding the similarity between evolutionary genetics and memetic spread and the significance memes have played throughout history can help us appreciate the potential for meme virality.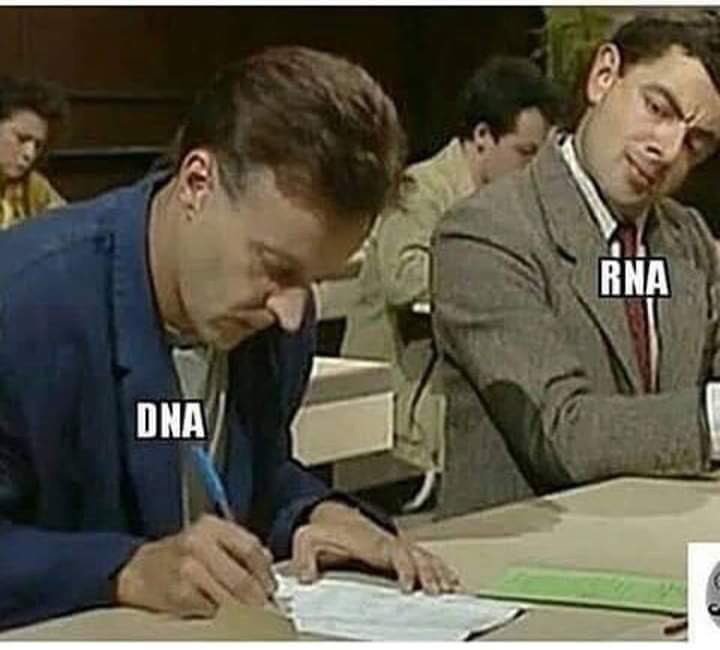 Although most familiar in its graphic with overlaid text format, memes are much more than that. But let's start from the beginning. The evolutionary biologist Richard Dawkins first coined the term "meme" in his 1976 book The Selfish Gene. Drawing a stark comparison to the DNA/RNA relationship, Dawkins applied the theory of genetic evolution to the evolution (and mutation and spread) of ideas, or memes. In this scenario, people provide the building blocks for ideas (nucleotides/DNA), then language or other forms of communication (RNA) copy and carry those ideas to countless others. Then, much like evolutionary genetics, an infinite number of factors determine the success and spread of memes. This is all a gross oversimplification of the fundamentals of genetics and memetics on my part, but I appreciate that you've stuck with the metaphor this far. 
Now that we have the basics of meme/life evolution out of the way, what I'll focus on for the remainder of this post are the many replicators and vehicles memes use to spread. As noted earlier, memes are conveyed through a multitude of vessels and mediums; and have been an important function for cultural spread for thousands of years (you read that right). Memes are much more than Bad Luck Brian, Condescending Wonka, or Dawson Crying. Memes are a catchy tune, a thumbs-up, mob mentality or fables passed down between generations.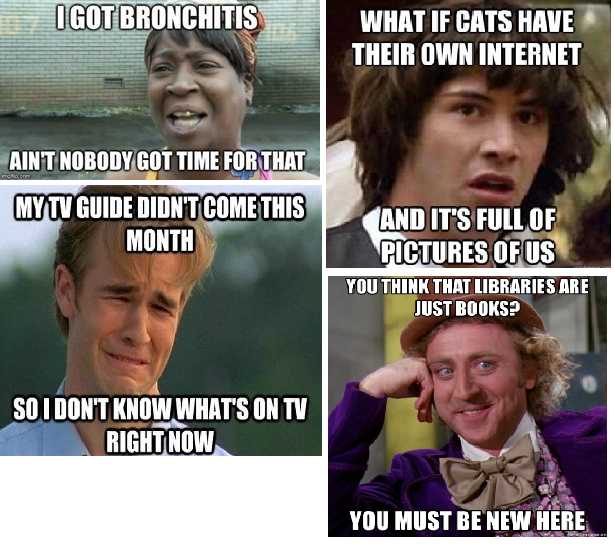 In his deeply engrossing article for Smithsonian Magazine, James Gleick gives myriad categorical examples for both what constitutes a meme and the various methods memes have spread throughout human culture over the centuries. These many forms of communication and dissemination helps to illustrate how memes have traveled throughout the centuries, but also how modern advancements help ideas reach potential virality by removing barriers such as time and distances. 
By way of quoting American neurophysiologist Roger Sperry, Gleick hones the notion of idea/meme spread through human culture and the resulting impact: 
"Ideas cause ideas and help evolve new ideas. They interact with each other and with other mental forces in the same brain, in neighboring brains, and thanks to global communication, in far distant, foreign brains. And they also interact with the external surroundings to produce in toto a burstwise advance in evolution that is far beyond anything to hit the evolutionary scene yet."
As for strategic communicators, graduate students, authors, marketers, politicians, sales people and others who depend on their ideas to take root and spread beyond the mind, we shouldn't lose sight of the many options available to replicate and transmit our memes to culture far and wide. Much like we study psychographics and demographics (via sources like newspaper archives) to understand our target audiences, we should take note of evolutionary genetics to better grasp the type of culture (both in the sense of a petri dish and society) that is ripe for our ideas to go from single autonomous organism to a fully replicating and spreading entity.
So what do you think? Does using evolutionary genetics as a metaphor for how memes spread complicate a simple idea (good memes spread/ bad memes don't), or does it help us better understand why some ideas can permeate culture?