By: Erin Joo, Ian Burleigh, Oleene Perera, Rob Emmett, and Tom Bridger
Today's class was focused on all things Google Analytics. Google Analytics can be a resourceful tool for understanding social media. After learning how to maximize the capabilities of Google Analytics, organizations will be able to capture important insights. Kelli started the lecture by laying out the process in three steps: Understanding, Interpreting, and Analyzing.

Kelli explained the use of cookies as a data tracking tool which excited us for obvious reasons. We also learned that clearing your cookies makes you a new user.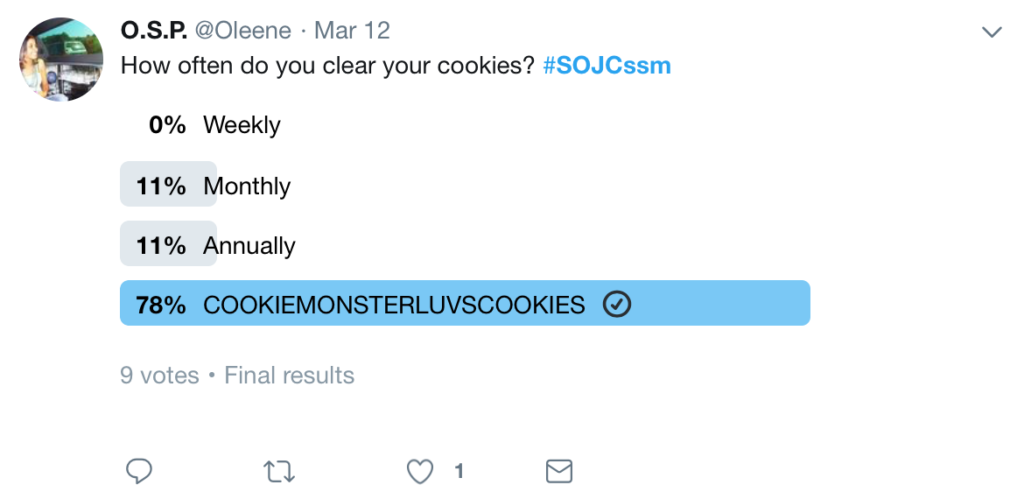 The first step of the Google Analytics process begins with understanding the terminology, establishing goals, and knowing how to read the dashboards. Key terms in helping to understand Google Analytics include the different types of visitors and forms of traffic (direct, organic, and paid), as well as referring site, top landing page, bounce rate, and top exit pages. These key terms are featured within either Arrivals or Departures. Depending on the business, high bounce rates can either be the norm or detrimental to sales. For example, a high bounce rate on a digital shopping cart page would be a big negative.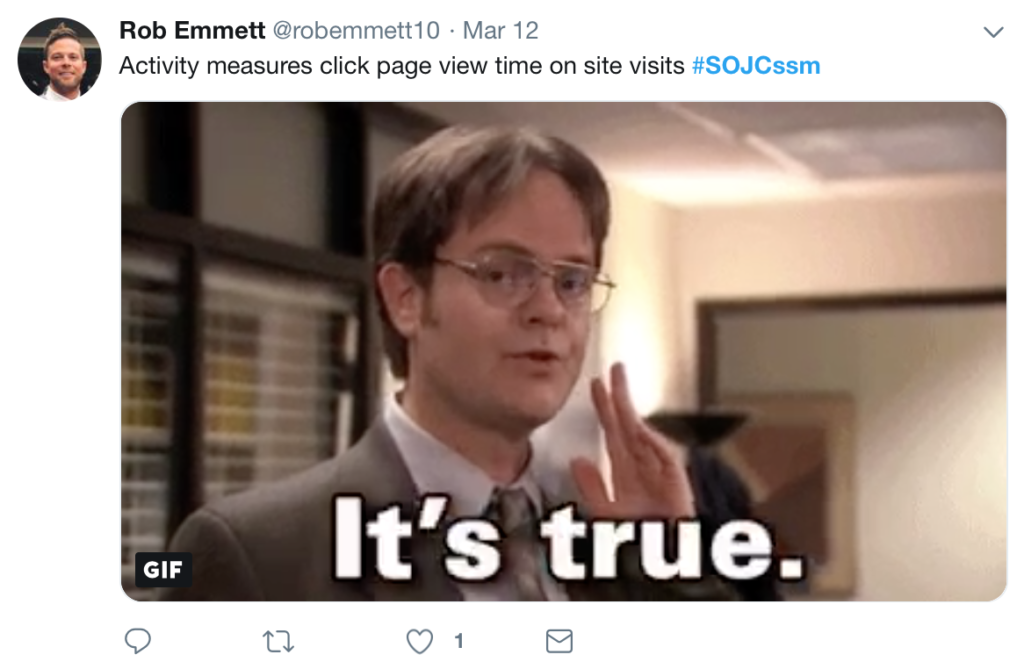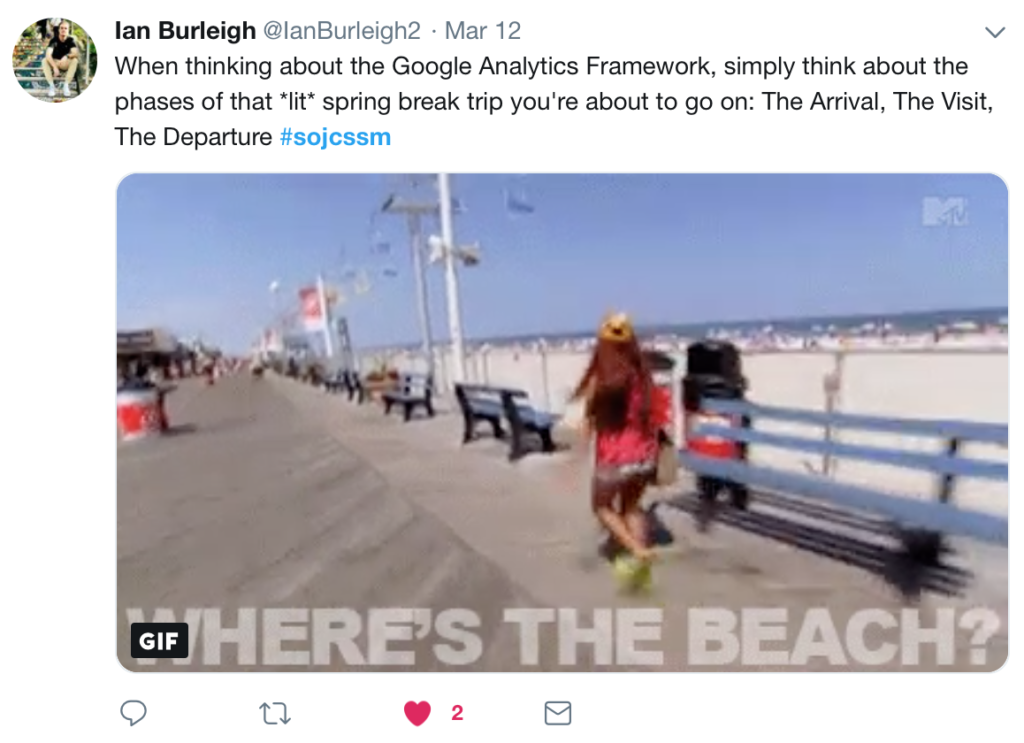 Next, Kelli talked about the importance of setting goals. This can be in the form of duration of visits, pages/screens per visit, destination, or event. Although not all organizations will have the same set of goals, there are a few common ones which include: to increase overall traffic, increase referrals from social media, increase return visitors, decrease bounce rate, increase time on site, and conversion rates. This might not always be applicable for a business. For example, a blog usually has high bounce rates due to readers visiting a single page to read a blog and then leaving. Therefore, high bounce rates do not raise any red flags for blogs or news sites.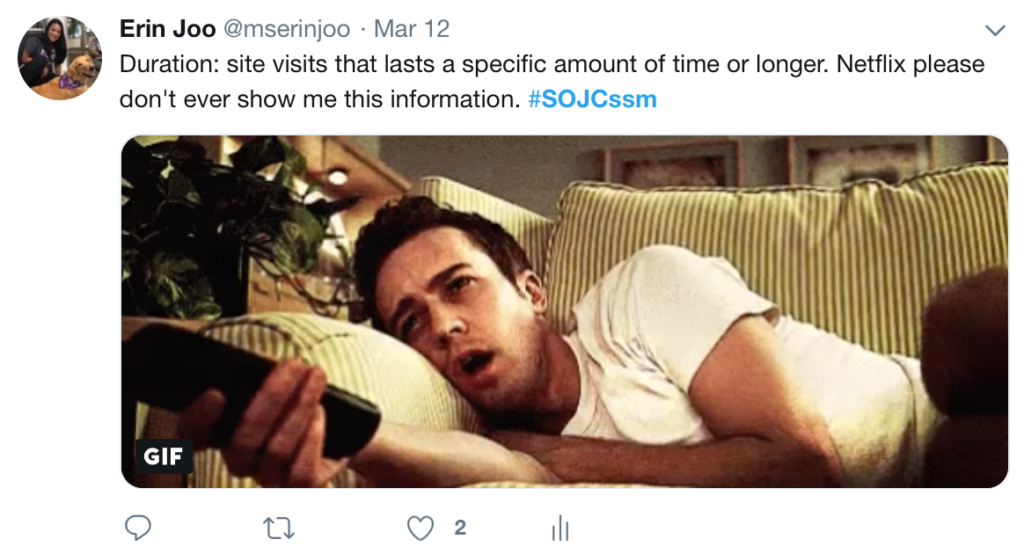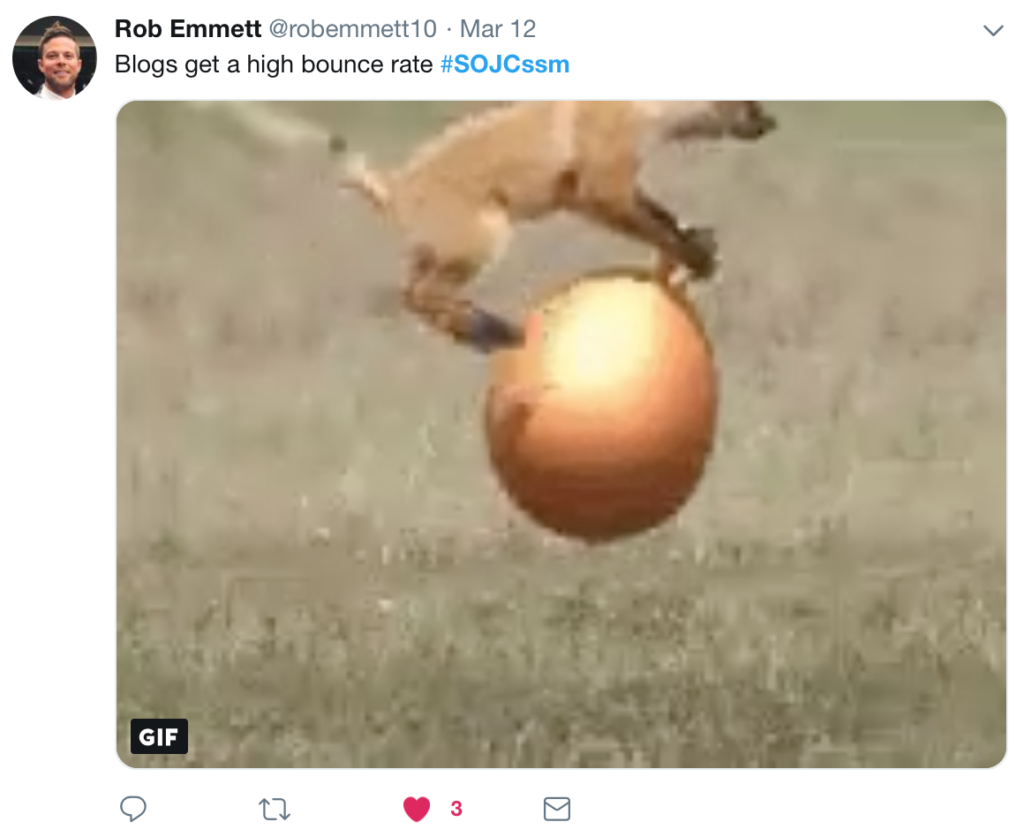 Google Analytics is also an important to tool in getting to know your audience. What are important things to know about your audience? Their demographics, geographic location, and interests. Kelli says, "Affinity targeting analyzes someone's overall interests, passions, and lifestyle to get a better sense of their overall identity." Effectively using affinity marketing can lead to category growth, developing consumer preferences into potential sales for related products and services. Audience behavior is also important to understand and includes: new vs. returning visitors, their frequency, recency, and engagement.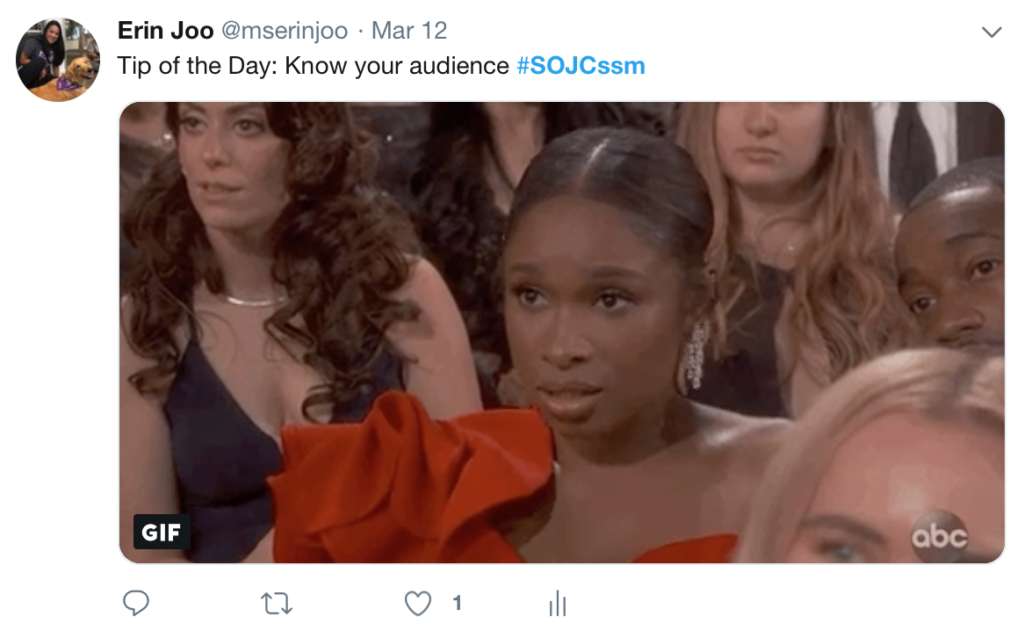 Lastly, we touched on understanding content. Content drilldown are the site sections/folders that have the best overall performance. Landing pages where people enter a site while exit pages are where people leave and end their engagement.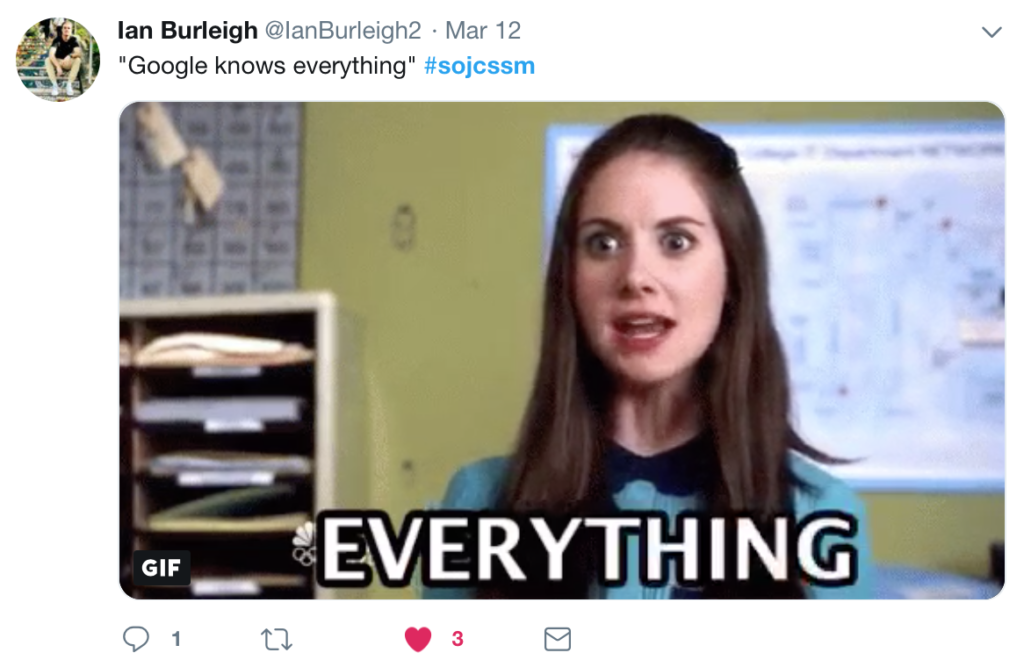 There was a total of 50 tweets made during the class lecture that ranged from informative to just pure comedy. We wanted to make the topic as palatable as possible.