By: Colton Schang
Most often when we think of virtual reality it involves throwing on a headset and entering into a world that has never been seen before. Worlds, creatures, colors and sounds that are new and intriguing. Or maybe experiencing something through the eyes of another, similar to the Samsung experience I had a few months ago in NYC. Although this may be the conventional way of thinking about this revolutionary technology, most applications for VR go beyond pure entertainment.
A variety of examples of VR are showing up in the medical field. A UCLA study on rats is showing how the brain is reacting to spatial cues and environments. This leading research could help to "cure neurological disorders, such as autism, epilepsy and Alzheimer's disease, because the disorders affect the regions of the brain involved in spatial perception."
Another study involving VR as a form of therapy, is drastically helping individuals with anxiety and phobias. They are able to be in exposed to some of their phobias in a VRE (Virtual Reality Environment) and then are taught specific techniques to help them navigate through it. "VRE also permits the exposure to be well controlled and orchestrated so that anxiety is recreated incrementally in a stepwise, safe, and calibrated approach."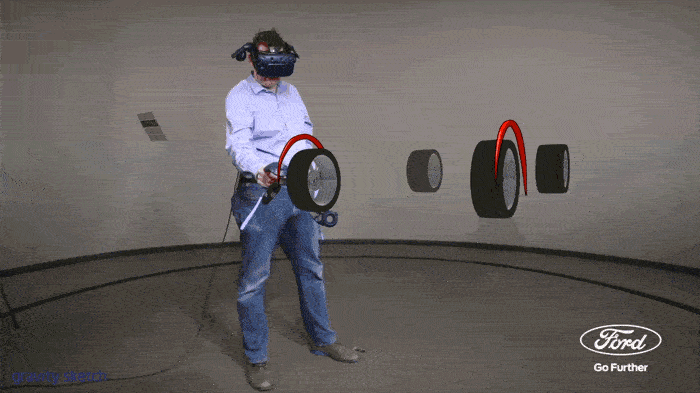 In the design world, VR has been speeding up the design process from weeks to hours. An example I came across is how Ford is experimenting with it to take design to a whole other level. VR can put the designers in the consumer's seat to understand better the design tweaks that they are making. It also provides the designer with the driving perspective of the design that they can view through the lens of the driver on a virtual road.
Virtual reality technology is advancing rapidly, and its uses are being creatively explored more and more in design, healthcare, psychiatry and more. It's only a matter of time before some form of VR will be common place in our ever day lives. It's been made clear that sites similar to https://www.fulltube.xxx/ are looking to take VR to the adult entertainment world, and this idea could definitely develop a lot in the future.
Follow Me On:
Twitter – @cschang05
Or
LinkedIn – https://www.linkedin.com/in/coltonschang/