By: Ian Burleigh
It's an interesting world of entertainment that we live in, today. Between Netflix, YouTube, Twitch, a myriad of other streaming services, and good ole' fashioned TV, we find that the majority of our entertainment is delivered via screen. When our eyes aren't glued to a screen, we often find ourselves with headphones on, drowning out the outside world to the tune of our favorite jams. Speaking of music – can anyone remember the last time they found themselves in a car listening to anything but the music on your phone? When's the last time you even had the radio on – let alone "talk" radio? While radio seems to inch closer and closer to its death, another form of conversationalist entertainment has burst onto the mainstream media scene – Podcasts.
A few Podcast stats for you to set the stage, courtesy of Podcast Insights:
Podcasts are becoming an entertainment mainstay

64% of US population is familiar with term "podcasting"
44% have listened to a podcast
26% listen monthly

Podcast listeners are Active + Affluent

45% of monthly listeners have household income of $75K+
27% have a 4-year college degree
Subscribe to an average of 6 shows, listening to 7 per week, on average
94% are active on at least one social media channel

Podcast listeners are diverse

56%/44% Male-to-Female Ratio
36% of listeners are Non-White
With these stats in mind, we begin to see that Podcasts are not just an entertainment option, but also an opportunity for content marketing – providing the hosts an opportunity to cultivate a loyal, active following predicated on ideas and points of view. Many of today's successful podcasts are centered around a conversation – whether it be an interview between the host(s) and guest(s) or a current events conversation between the hosts. I listen to a few different Technology Podcasts and they even offer advice and support with certain products such as printers, phones etc. You can find a podcast for anything and everything – trust me! If you don't know where to begin in choosing a podcast to listen to, you can head to Likewise, a site that can give you personalized recommendations based on things you enjoy. One absolute fan-favorite (to the tune of hundreds of thousands to millions of listens/views) is Joe Rogan's "The Joe Rogan Experience". This is so popular because of his interviews that give listeners a candid look into the minds of both Rogan and his guests. Successful podcasts are those that don't focus on pandering to one group or another to gain an audience. Instead, they present an authentic POV from themselves and their guests, understanding that those who agree with or respect their POV will convert from a casual listener to an avid fan and follower – aka, part of their "army." The concept of content marketing materializes when savvy podcasters are able to leverage their army of followers to generate revenue for themselves. One podcast that has done this brilliantly (disclaimer: shameless plug for one of my favorites) is The Brilliant Idiots Podcast.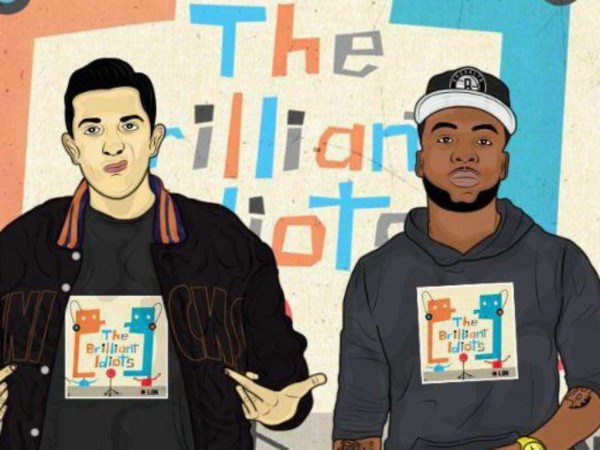 The Brilliant Idiots, created in 2014 by co-hosts Charlamagne Tha God and Andrew Schulz, is a weekly podcast that features Charla, Schulzy, and guests going back and forth over the pop-culture events of the week. The podcast is known for controversial views, jokes, and takes that leave you wondering whether the hosts are "absolutely brilliant or just a couple of idiots." By design, it's a podcast that simply isn't for everyone. However, those that it is for find themselves waiting for the new episode to drop each and every Thursday. Understanding that they've cultivated an audience that actively chooses to tune in every week, Schulz and Charlamagne have used the podcast as a springboard for further personal successes.
Since the inception of the podcast, Uncle Charla has written and published two New York Times Bestselling books in Black Privilege: Opportunity Comes to Those Who Create It and Shook One: Anxiety Playing Tricks on Me. Schulz (aka King Hezzy) has co-created another weekly podcast, Flagrant 2: No Easy Buckets (a show loosely based on sports commentary and hot takes) and successfully embarked on a worldwide, sold-out, stand-up comedy tour. Both have been the subject of multiple interviews and guests on other podcasts of the same format. Because of the free content they put out to an avid and loyal fanbase every week, both Charlamagne and Schulz have been able to generate ancillary revenue streams – perfectly encapsulating content marketing done well.
Please feel free to share any podcasts you listen to below!
Twitter + IG: @ianburleigh2
LinkedIn: Ian Burleigh