By: Carly Grossman
Social media fuels the fire when it comes rumors or celebrity gossip. For example, all of my social media platforms have been blowing up with the Jordyn Woods and Tristan Thompson scandal. This incident has escalated through the power of social media.
For those of you who do not know, Jordyn Woods, Kylie Jenner's best friend, was said to have been seen "getting close" with Tristan Thompson, the father of Khloé Kardashian's child, at a party. They allegedly slept together, which caused Khloé to end their relationship officially. Now, you can see the dilemma that surrounds this situation. Jordyn's whole empire was made through the connections she has made through Kylie. Kylie has supportedJordyn since day one. She bought Jordyn her first car, very expensive designer jewelry and accessories, and they lived together in the house that Kylie bought. If you say you have not seen any articles on this, you are probably missing something.
Celebrities usually turn to social media when things like this go public. They turn to different platforms in order to confirm or deny rumors and assumptions. On their social media platforms, they are able to reach their following and the public easily and with convenience.This story has not been confirmed nor denied but the publicity of the story has led people to believe it is true. Tristan Thompson turned to twitter to respond to the controversy. He tweeted, "FAKE NEWS", but quickly deleted it. Another example of a celebrity using social media to address conflict is Khloé Kardashian's Instagram story shortly after the incident was reported. Khloé posted a picture reading, "The worst pain is getting hurt by a person you explained your pain to". There was another story that stated, "Somebody needs to hear this…that betrayal was your blessing!!!" Though the statement did not explicitly call out Woods or Thompson it sure was a coincidence that she posted it the day after the incident hit the media.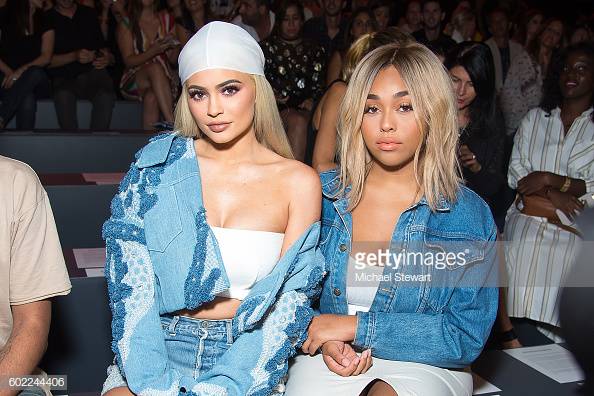 This story has completely taken over all social media platforms and everyone observing is getting invested in all of the drama surrounding this situation. People are getting nasty and posting on Jordyn's social media accounts. They are bashing her and using this circumstance to make memesand jokes about her. People forget to recognize that celebrities are real people and that this exploitation is something that could cause significant trauma. Imagine reading negative, hurtful headlines about yourself.
Most of us do not know celebrities personally but here we are reading about them on websites like MEA Worldwide and similar others, posting about them, and consumed by their personal lives. This goes along with the idea that we, as consumers believe almost everything that is put in front of us because of the power of social media. Social media has such an influence over us that everything we do revolves around it.
Overall, social media can be used to tame or fuel fires of all sorts; it just depends how you use it which is why there is such a demand for high profile PR agencies like the ones found at https://lobeline.com/public-relations-for-celebrities-entertainers/.
Twitter: @carlyypaigee
Instagram: @carlyypaigee
LinkedIn: Carly Grossman