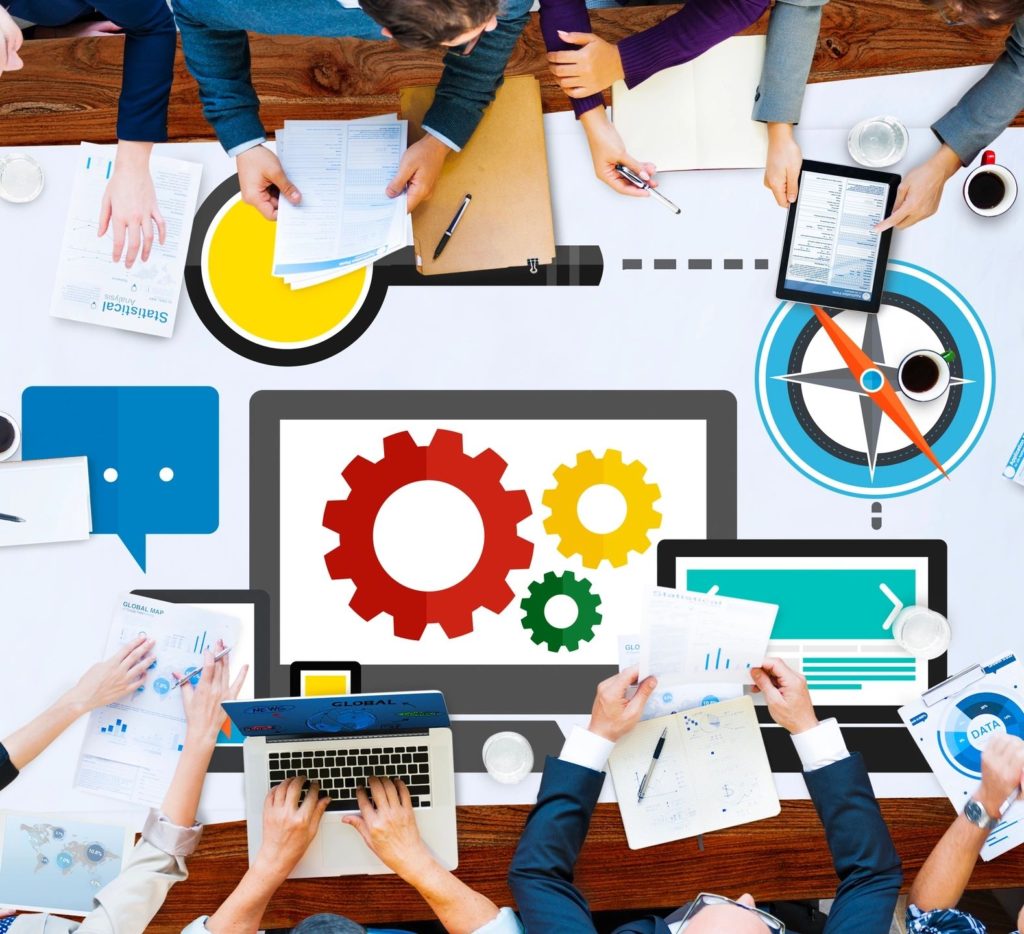 Authors: Sophia Meyer, Ali O'Shaughnessy, Celine De Clercq, Parker Doyle
On Monday's class, we had the pleasure of speaking with two professionals, Doug Wilson and Amber Naslund. Doug is a Senior Instructor of Marketing here at the U of O and the founder of DL Wilson Consulting, and Amber is a B2B tech marketing executive based in Chicago, IL.
First, Doug visited our classroom to speak to us about Big Data and marketing personas. The following are some key takeaways and valuable information from his talk:
Big Data is everywhere: our online activities, our interests, and conversations are being monitored (yes, Alexa and Facebook are collecting data). This is the future and we are still experimenting with it

Nielsen Claritas is a helpful tool to attain data on individuals within a certain area/zip code

Big Data is useful for creating personas, which help to humanize a company (be sure to give your persona a name)

Personas help marketing teams better understand their customers and target audiences

Kelli's favorite personas are "Ocean" and "Duke" for Lululemon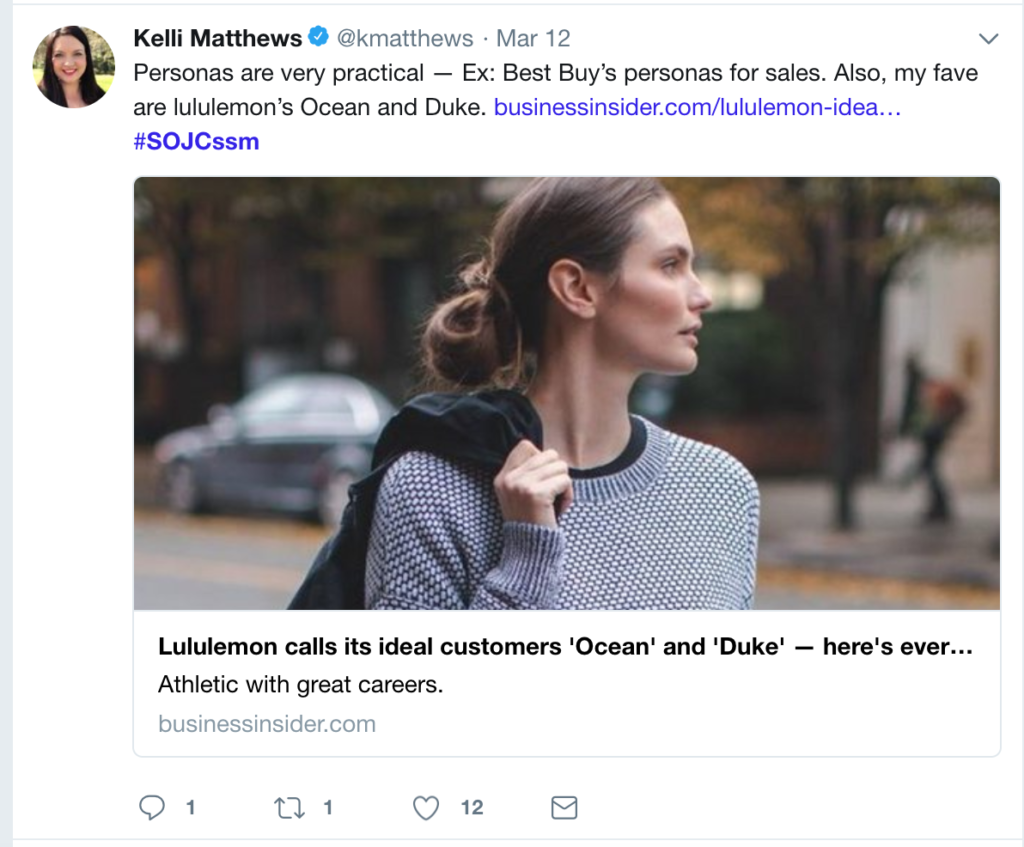 Companies cannot afford to reach everyone. This is why having personas is helpful, because it helps you have a more clear focus. Doug suggests having no more than 10 personas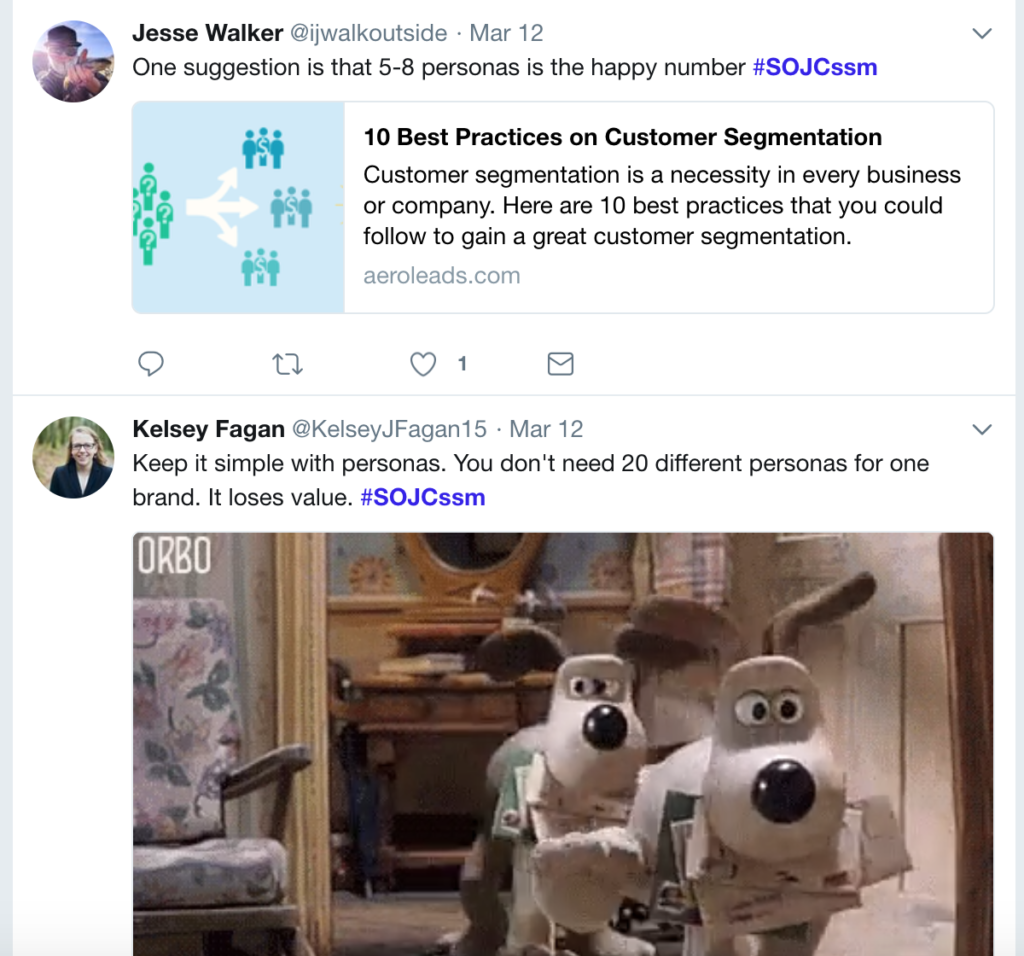 Keep your persona's simple but do not over-generalize or stereotype

Continue to look at data and keep up to date with your publics, so you can properly adjust your personas. Always ask yourself "does this really represent our buyer?"

Don't get caught in thinking your customer acts and thinks like you do
Here is a guide Doug shared on how to create personas: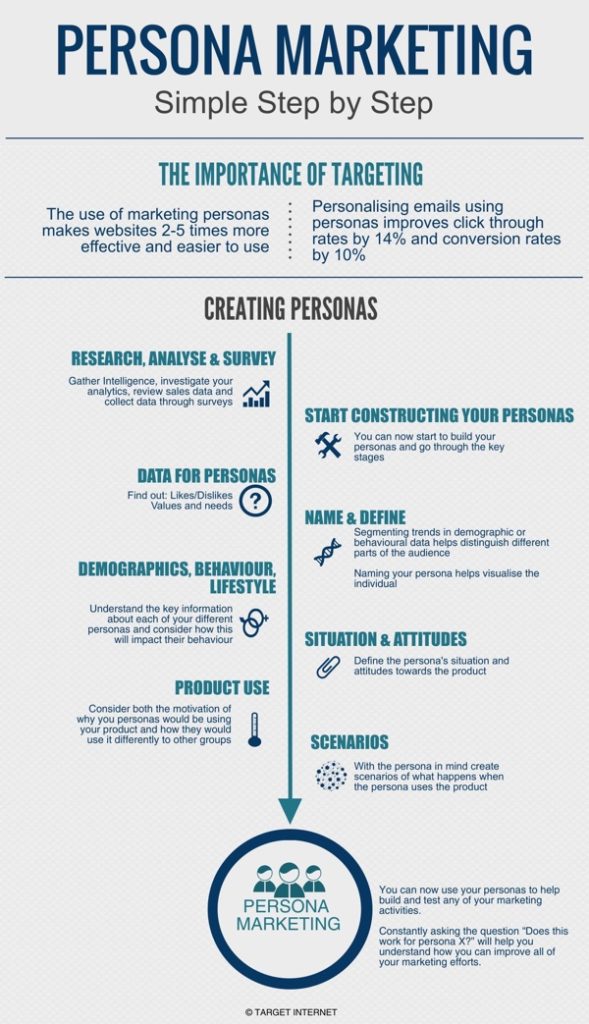 Next, Amber Naslund, a B2B social media marketing expert talked to the class about the rewards and challenges of managing relationships in a corporate environment. The following were a few insights gathered from this discussion:
B2B marketing is all about relationships which can provide excellent opportunities for story-telling and long-term relationship building strategies

To be successful, B2B marketers need to generate metrics and deliver on those metrics through sales

Educational content is king in B2B marketing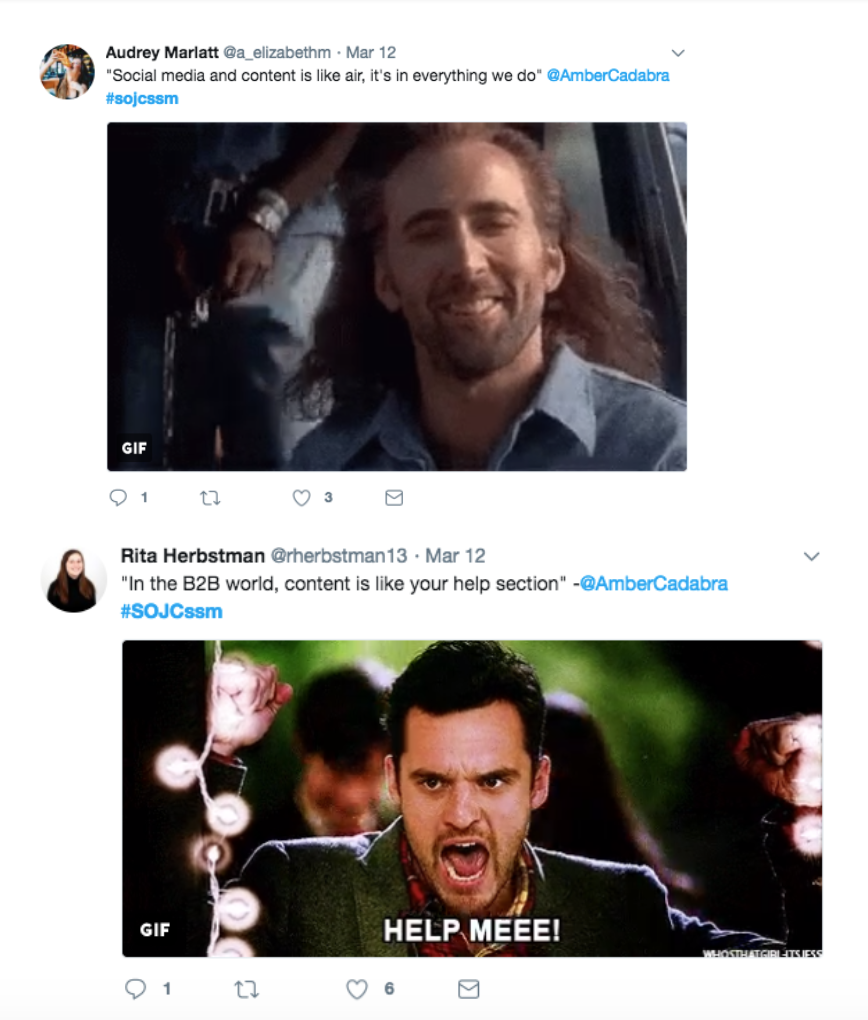 B2B marketing relies on a lot of content, especially educational content. This is given away for free to create leads and build relationships that eventually turn into sales

Relationships are everything in B2B marketing and to build those, you need to understand their needs and cater to them
To learn how to do B2B social media marketing well, Naslund recommended you expand your knowledge in not only social media, but the psychology of motivation and relationships. She recommended some of her favorite authors that touch on these themes.
What's our overall takeaway from these two valuable speakers? Know your target market and create lasting relationships. Whether in B2B environments, or creating a persona, you're trying to find ways to really relate to your buyers. The best way to do that is get to know them as well as you can, then show them how your company relates to them on an individual or grander scale.