Hayden Skoch-
If you are anything like me I would venture to guess that you watched at least a portion of the Super Bowl. Whether you are a die-hard Patriots fan, wanted to see Justin Timberlake's halftime performance, love the ads, or are simply in it for the snacks, you probably took part in the festivities in one way or another. It is not new news that every year the Super Bowl airs some of the highest budget commercials of the year. These ads never fail to generate conversation and make a huge impact on consumer culture and trends.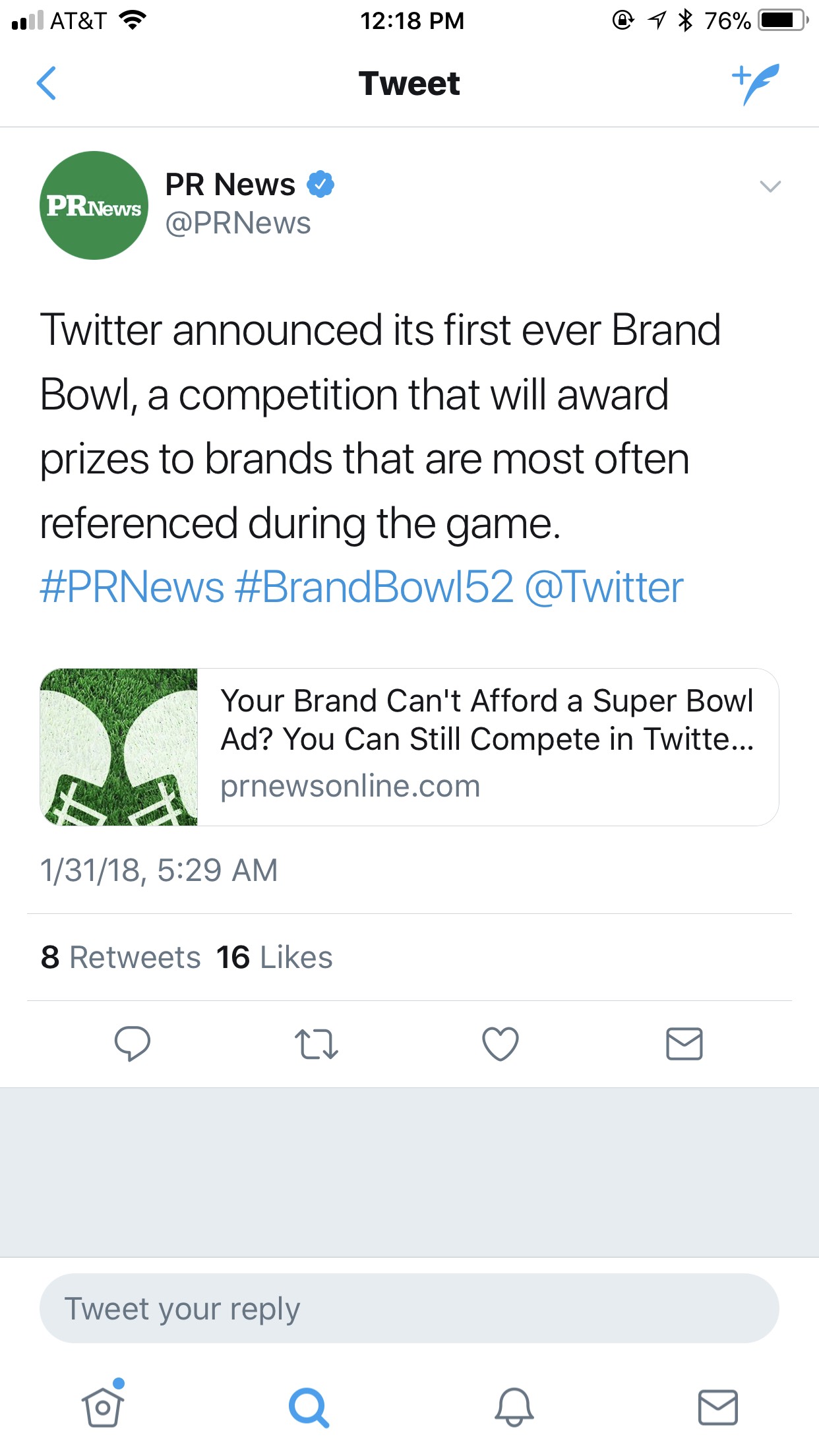 Earlier this week I learned about a Twitter campaign called the #BrandBowl52. This year Twitter has decided to launch the hashtag #brandbowl in order to centralize Super Bowl ad-related conversation. On Monday morning after the Super Bowl, #BrandBowl will announce awards in several categories, recognizing brands with exceptional ads as well as exceptional content released exclusively over social media. One of the cool parts about this is that a brand doesn't have to have an ad in the Super Bowl to be recognized. This opens the playing field (no pun intended) for smaller brands that want to actively engage consumers on Super Bowl Sunday but do not have the budget for airtime during the game.
Some of the Brand Bowl awards include MVP (highest percentage of all brand-related tweets), Blitz (most tweets per minute), Quarterback (most retweets) and Interception, an award for a brand without a national TV spot that drove the highest percentage of brand conversation. Industry-specific awards will be given in categories such as CPG, dining, entertainment, technology & telecommunications, automotive, alc-bev, home & healthcare, financial services, retail, and travel.
What I think is super interesting about the Brand Bowl is that it allows brands that are unable to afford airtime during the game to participate in the ad-festivities for free via Twitter. Additionally, I think the Brand Bowl will be impactful because it emphasizes how social media can create engagement and start a conversation in real-time.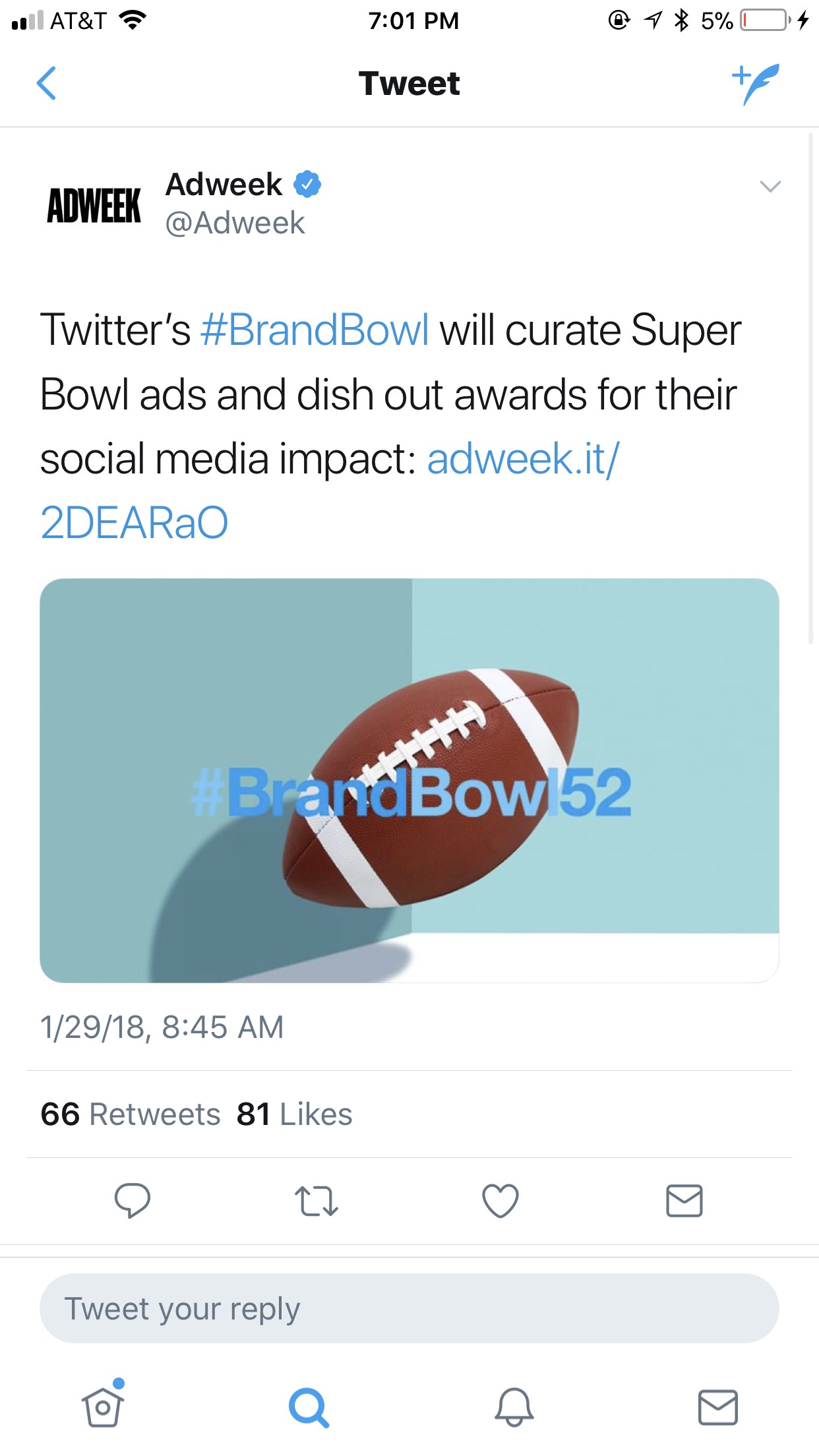 Check out the #BrandBowl52 winners on Monday morning! Which 2018 Super Bowl commercials do you think made the largest splash on social media?
Twitter: @haydenskoch
Instagram: @haydenskoch
LinkedIn: Hayden Skoch