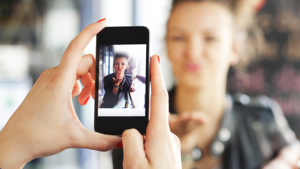 Photo courtesy of AdWeek
We've heard it a million times: we are our own brand. What we put out into the world through social media is how we want to be perceived. How we treat those who respond to our brand is how we build relationships; it's the 21st century. Today's media platforms allow for much more interaction and branding opportunities, as well as room to build your own reputation.
Those who are known as influencers live their daily lives with thousands of followers. Their content is being consumed by their viewers and the brand is being built parallel. To build a deeper relationship and solidifying their reputation with their audience, personal contact is key. By simply responding to a message, or liking their comment, they are personalizing their brand with that viewer; this creates a type of relationship with long-lasting loyalty.
However, using social media as a tool can make or break not only the image of an individual, but also the reputation. For example, YouTuber Logan Paul has upwards of 16 million subscribers on YouTube and 16.1 million followers on Instagram. That type of reach is significant for a social media proclaimed comedian and actor. Nonetheless, that reach can emanate large controversy.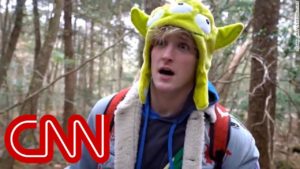 Courtesy of Youtube- CNN
In early January, Paul posted a video exploring the Japan's Aokigahara Forest, also known as the Japanese Suicide Forest, and included the image of a deceased individual who had hung himself. The immediate ethics argument caused an uproar in all social media platforms; the millions of views, mentions, and comments, from not only viewers but also celebrities, ultimately led to a wide-spread controversy. With further searches of his videos and posts, some viewers noticed supplementary disrespect of the Japanese culture from Paul. Although a large portion of his teenage audience is remaining loyal to the YouTube star, his choices on social media created a lasting reputation for others.
Professors and future employers regularly warn students that social media can make or break the opportunity; that's a given with the generation we live in. Although, what we don't realize is our viewers and followers determine who we are on these platforms, based on what we post on them. Our chosen content can relay an everlasting image, or reputation, with someone just from a single post. With the nonstop media advancements, it's important to remember that each click designs your reputation.
Written By: Emily Vanacore
Twitter: emily_vanacore
LinkedIn: Emily Vanacore