Kayla Henderson-Wood
The Long Tail Theory points to a change in today's media consumption and we see it everywhere! With an increasing abundance of choice in our life, niche markets are beginning to flourish like never before. So even the most random of books, music, etc are making a profit, often more than the hits themselves. As Chris Anderson described it "if 20th century entertainment was about hits, the 21st is equally about misses (Anderson,2013)." Today we see music artists producing more than ever before. Some call it a having a rigorous work ethic, others argue its mass production at its worst. Either way artists are giving consumers a ton of content to both love and hate. Gucci Mane set a large tone for this movement when he released four major albums in 2016 and another three in 2017 which included Droptopwop & Mr. Davis with major success. Many other artists are seeking the same for themselves. 
With Migos' Culture II album dropping in less than a week, one can not ignore just how much music Migos has made in the past year! In 2017 alone the group has collectively dropped 5 albums and featured on what seems like every other song. Their flawless ability to push content into almost every niche genre is a shining example of the Long Tail Theory.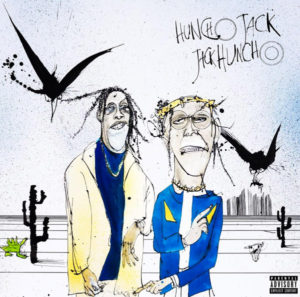 Migos 2017 Releases
In early 2017 Migos released their first culture album with major hits "Slippery," "Bad n Boujee," and "Get Right Witcha," which is now platinum. For the rest of the year we saw "Migos," or combination of all three brothers on a wide range of tracks some more expected than others.
Quavo, one of the three brothers, featured on 36 songs in 2017, in addition he released albums : "Huncho Jack, Jack Huncho" with Travis Scott, "ATL," and "Quality Control Music." Offset, another brother, released an album with 21 Savage & Metro Boomin called "Without Warning." If hip-hop fans were ever hesitant about Migos before, chances are by now one of their favorite artists made a song with them (and they kind of like it). 
Migos went beyond colabs with the whole hip-hop and rap industry. They were seen featured on EDM, Pop, and R&B singles, each time they broadened their group of loyal fans. Whenever Migos released a new song and went on a feature, whether or not it was going Platinum, they were still making a ton of money. Who would've expected Migos to have songs with Katy Perry, Calvin Harris, Major Lazer, and Liam Payne? Not me!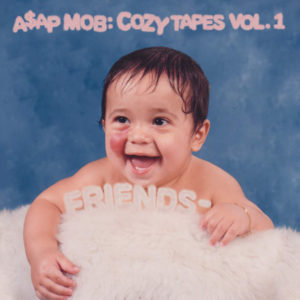 A$AP Rocky  today that takes a different approach. While he may have featured on songs, like the infamous Cozy Tapes, Rocky spends years perfecting large solo albums. Rocky emphasizes that he wants to create a whole atmosphere, from the production of his music videos, to the song itself,  advertisement etc. This of course takes time. Rocky has been hinting at his newest album which is set to release sometime this year. This has fans on the edge of their browser thirsting for any indication of new music. The Long Tail theory offers a lucrative approach to creating music an abundance of music, but A$AP Rocky takes a distinctive approach stressing quality over quantity.
Kayla Henderson-Wood
Twitter: khendersonwood
Photo sources:
https://www.hotnewhiphop.com/travis-scott-and-quavos-huncho-jack-jack-huncho-review-news.41352.html
https://genius.com/A-ap-mob-cozy-tapes-vol-1-friends-tracklist-album-art-annotated