On Monday, January 29th our Strategic Social Media class began discussing the importance of influencers. Kelli Matthews began with asking our class to name some influencers that we personally follow. A few favorites mentioned on Twitter include DJ Khaled (@djkhaled), Rafael Casal (@RafaelCasal), and peers. Bailey Athan (@baileyathan) raised an interesting question with her Twitter poll "Which platform do you find the most useful when trying to connect/or keep up with influencers?" After collecting 40 votes, the conclusion was Instagram is the best platform for connecting with influencers, says 65% of J480 students.
Moving forward, our topic shifted into what influence really is. A high following rate definitely plays into the role of being an influencer, but it is not the only aspect. Influencers need to have reach, relevance, and resonance.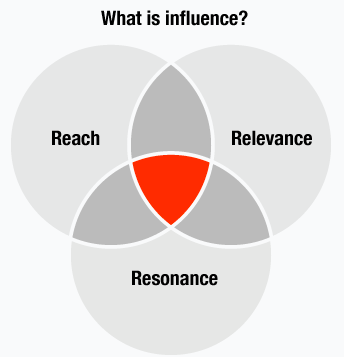 A major topic on Twitter during today's lecture included students discussing if companies and organizations influence their purchases. Many people commented that clothing brand companies/influencers are more likely to play into a purchase than an A-list celebrity's repost of a sponsorship.
Influencers are very common in today's society on social media. It seems as if many Millennials' strive to be verified or gain a large following via social media in order to receive sponsorships and gain popularity among peers. Emily Vanacore (@emily_vanacore) tweeted a link to calculate how much money your sponsored post would receive on your own personal Instagram account. Our class loved comparing their influence to Kim Kardashian's influence and tweeted out their average engagement rate.
Written by
Mollie Markey: @molliemarkey
Bailey Athan: @baileyathan
Hayden Skoch: @haydenskoch
Emily Vanacore: @emily_vanacore