By: Marisa Cesare, @marisajocesare
In class this week, we touched on the importance of brands being present on Facebook. Facebook is an incredibly versatile social media platform that can reach out to a large audience when used correctly. At this point in the Facebook game, the type of content being shared is incredibly important. Consumers are looking for entertaining and engaging content, especially from brands marking their products.
Surprisingly, one brand that leverages its social media platforms very well, including Facebook, is Taco Bell. It was one of the first fast food chains to use cross-platform marketing strategies. Because of these tactics, they've seen stronger customer relationships, as well as an increase in sales. The key to Taco Bell's success is their wide use of video content. Taco Bell has been posting video content to platforms like YouTube, Facebook, Vine (RIP), and Instagram since 2011. With over 10 million followers on Facebook, their page has generated 92.6% of the views for their video content.
Taco Bell focuses on making their content entertaining, visual, and easily accessible as way to advertise to millennials, one of their biggest customer bases.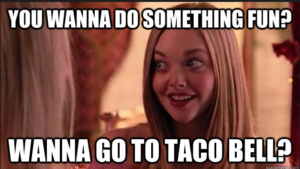 As of 2015, millennials became the largest living generation in the U.S., representing almost 76 million consumers. Because of their increased spending power, brands are reaching out toward millennials more than ever. As a brand, Taco Bell has reached all the targets of the "millennial mindset." The millennial mindset refers to how millennials think or operate and how brands can use that to their advantage when marketing toward the demographic. Taco Bell reaches millennials because of their brand's social media strategies and alignment with millennial values. Other than Facebook, there are many more video hosting platforms (for example, newsflare) that can act as a strong representative of an emerging market in content-making. Such platforms can allow you to get your videos licenced, show them to a very interested user-base, and sell your videos as well. However, it is true the level of intake of content from the millennials on sites like Facebook is so high that such platforms are constantly overflowing with videos, informative or entertaining, which can make them highly beneficial for content creators.
In addition to having visually entertaining content, they made their content accessible. With the creation of their new app, content and their brand in general is easier to reach than ever. The app is simple and easy to use, as well as makes ordering Taco Bell easier. It's similar to the Starbucks app, where the customer can order through their phone and then skip the line when they pick their food up. Taco Bell's goal is to come across as a "lifestyle brand." It wants to be perceived as authentic and genuine. In order to reach this goal, Taco Bell uses platforms like Instagram and Snapchat to have real interactions with their customers and builds relationships with their influencers. For example, a major social media influencer for Taco Bell is the popular YouTuber Tyler Oakley. He honestly just loves Taco Bell (and lets be real, who doesn't?) and promotes it on his channel. In return, Taco Bell made him a one of kind artwork for his birthday. Taco Bell is now also the healthiest fast food chain in America.With four different menu options: low calorie, high-protein, vegetarian and of course their classic menu featuring the ever popular Doritos Locos Tacos, Taco Bell allows its following to make healthy choices, but only if they want too. Their limited advertisement of these new menus created even more trust within their customer base because the idea of being healthy from a fast-food restaurant wasn't being shoved down their throats.
Other fast food chains should take notes because Taco Bell's social media and marketing strategies are slaying the game.
Be genuine
Be entertaining
Know your audience
Remember the importance of content!