By Ethan Ferdig, @ethan_ferdig
Pinterest, the internets' most beloved site to find mason jar lunches, life hacks, and fashion designs, proves to be the most powerful conversion-to-sales social media platform.
From the research many marketers have performed, it's not shocking that a site featuring attractive photography has high conversion rates. What makes Pinterest unique when compared to other sites, is that 70% of their user base is women. If you're looking to better your conversions without the use of Pinterest, or maybe you're looking to improve them and you're already using Pinterest, you could have a look at these conversion rates tips and tricks.
For companies and brands whose core demographic are women, Pinterest seems like the best social site to drive sales. Pinterest, in early 2015, released "Buyable Pins" allowing transactions to occur without leaving the application. This feature was extremely beneficial, allowing consumers to have easy and succinct buying power.
Pinterest's huge success can be attributed to features other platforms fail to provide.
The interface of Pinterest resembles an artistic community bulletin board that projects the lifestyle users aspire to live. This creative flow of content allows users to see their posts, or "pins" along with their friends'. Michael Bird, a digital revenue growth specialist and co-founder of Social Garden, reported that only 20% of pins are originals posts; the other 80% are all re-pins.
This data would suggest brands should shift efforts from increasing organic reach on original posts, and instead rely on reach and conversation that comes about from other users repining content. This also shifts the type of content that gets posted to Pinterest. Because of the high repining, brands must work to create
content that entice users to share the content, in addition to interacting with it.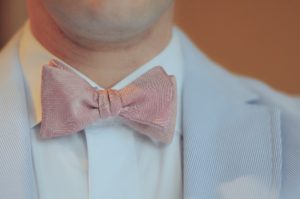 The feature of repining content is unique to Pinterest. While Facebook and Instagram offer features to tag users in posts, or share content through direct messages, neither have proven to boost conversion rates heavily. However, Pinterest differs where "up to 47% of online consumers from the United States have bought product online based on Pinterest recommendations," (Bird).
Buying product online or through Pinterest is exciting, and it may be reassuring to hear Pinterest's repining activity is much greater than original posts, but to succeed as a brand you must understand how to speak to your customers. Pinterest has an exceptional SEO system, and brands that utilize the powerful tool will escalate above those who don't.
Pinterest captions are an extremely powerful tool users rely on. The captions often provide detailed information and are rarely changed when repined by users. Brands need to fill the caption space with valuable content, along with searchable words the SEO engines will recognize. It's important to not create captions that look like spam in an effort to get more traffic through the SEO engine. Users are less likely to re-pin a post that looks like spam, even if the image is intriguing.
Brands that utilize the power of Pinterest can easily soar above competitors and improve conversion-to-sales rates. All of the tools and data can be daunting and overwhelming, especially for brands that are new to social media. Therefore, I leave some advice:
If you're feeling defeated or confused with where to start, I would recommend with making small improvements. The ones that make you feel good, like eating that vegan mason jar lunch.
Take a look at Michael Bird's work: http://www.socialmediatoday.com/content/pinterest-sales-conversion-powerhouse