By Cydney Chelberg (@cydneycay) and Ivan Hernandez (@iahl0914)
Thanks to a clever Twitter poll conducted by J480 Strategic Social Media professor Kelli Matthews (@kmatthews), the class got to decide on the topic of lecture for Wednesday March 9th's class. Google Analytics 101 won with a 38 percent vote.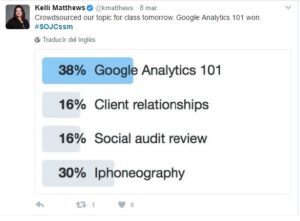 Class began with the news of a special birthday for @kmatthews, as our own, always active @Oliviadeterman tweeted.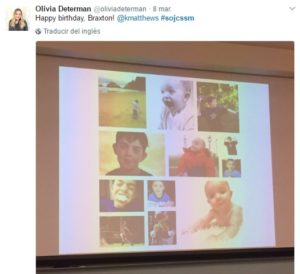 Class lecture started with an exited group, looking forward to google analytics knowledge, our GIF frenzy style began, some letting us know that their cup was already full of google analytics knowledge, while others seemed lost since the first "Activity Measures" slide. The conversation quickly shifted to register the astonishing capacity of Google Analytics to track everything and provide so much information. @oliviadeterman showed us here days pick at Starbucks, while some criticized the money spent daily on her caffeine delights.
The quote of the day by @kmatthews came from @YuddaMan: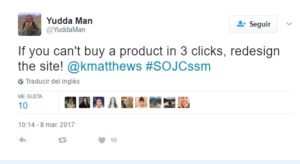 In reference to the sites that have good interfaces, and some commented on the idea of how a good web page can make you fall into the "rabbit hole". We leaned the goals of using google analytics to #IncreaseOverallTraffic #IncreaseRefferalsFromSocialMedia #IncreaseReturnVisits #DecreaseBounceRate#IncreaseTimeOnSite and #ConversationRates.
After that, the exploration into Google Analytics began, we submerged our self's into the vast world of information that Google Analytics has to offer, from a map overview of IP addresses that visit your site, to the demographics of those people, as well of the number of purchases that your add on google got for you. Some made fun of @MarkKellman for his example on Emerald, some felt lost on the array of information that the lecture and google can provide, and some where mesmerized by the ability of google to track everything.
Class merged us deeper and deeper into Google Analytics, with the introduction to Real Time Analytics, and at some point some tweeted: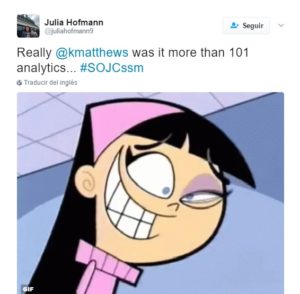 Our Twitter feed as our lecture ended on a high note, with lots of tweets on becoming Google Analytics certified. And because this lecture came in the International Women day, a big recognition on the twitter fee to all the women in the class room and in our lives.