By: Kate Miller ( twitter: @kateeeeMiller )
 Throwback, to when you were a little kid and you were super pumped your parents bought you a new toy for being good. Of course, you told all of your friends you have the latest Barbie (or lego?). Then influencing all of your other friends to be good and ask for a barbie. As people, we have always wanted to have the new, hot thing even when we were little kids. That is why social media influencers are dangerous to our bank accounts without full disclosure: the influencers are doing a better job influencing than we are recognizing we are being influenced.
Social Media Influencers have such a great impact on our society and are crucial for companies to use when trying to engage with customers. This is why so many influencers charge large amounts of money to enforce products. IT IS EFFECTIVE.
https://www.washingtonpost.com/business/economy/social-media-influencers-a-marketing-experiment-thats-metastasized-into-a-mini-economy/2016/11/02/bf14e23a-9c5d-11e6-9980-50913d68eacb_story.html?utm_term=.7b189a458e8b
Most people get their news from some sort of social channel, so advertising needed its place as well. Although this became unfair to consumers because it became very hard to know whether or not it was an #AD or whether it was a consumer expressing their love for a product genuinely.
But let's look at the flip side, my older brother offers me $10 to do his chores, as a kid, and maybe even now (broke college student) I would jump at the opportunity. It was an easy job that would get me that much closer to my new Barbie (or Starbucks). This is kind of what social media influencers are faced with, they have a genuine connection with their followers, but they are offered $10 thousand to post a photo with a new bag, AND they get to keep it. Hmm… tough decision but I would take the bag.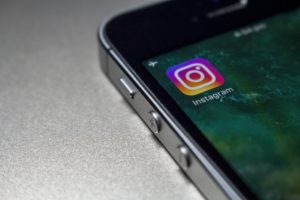 With the role as an influencer though, they need to take responsibility and give their fans a fair caption.
A fair caption to me means expressing what they truly think of the product and that they were paid to share it. Personally, I do not think it is as trustworthy to see someone expressing their love for a product if they just got paid thousands of dollars to do so. But it is not always that obvious, sometimes the #sponsored is hidden deep within hashtags. I am not sure why people are not as up in arms about not disclosing whether it is a sponsored post or not, as they are about fake news, but they should be.
The FDA set regulations saying it has to be clearly disclosed or both the Influencer and the Company will be in trouble, but as a consumer, I haven't seen much change.
I personally have never bought anything from the Kardashian/Jenner family and haven't watched their show, but I still follow them. They are style icons, and frankly interesting to follow on social media. They all have their niche, for example: Khloe is now a super fit #revengebody advocate Kylie for her makeup line, and Kim for her fashion and for well.. being married to Kanye.
It seems like today people love social media like "Kanye loves Kanye" so it makes it even more important for us as consumers to be aware and question what we see from influencers, because who knows why they are posting what they are posting.