By: Olivia Determan @oliviadeterman
I don't know if you noticed, but Twitter hasn't been doing so hot this past couple of years. Your first clue was when Twitter decided to close Vine. Lots of users were confused and upset that their favorite 6-second pastime was shutting down, and a lot didn't understand why. The reason? It wasn't making any money. Other platforms, like Snapchat, were dominating the niche market and left Vine in the dust. Twitter nixed it in order to cut costs. With Twitter stock dropping to an all-time low of $14 back in 2016,  the company was at risk of bankruptcy. I know what you're thinking, how could a popular social media site be on the verge of bankruptcy? The answer: 8th-year syndrome.
The 8th year syndrome is a fear that all successful startup companies face one way or another. Imagine being an innovative new site, the first in your market, with tons of online traffic and popularity. Now imagine that eight years have passed and your site is no longer as innovative and trendy as it was eight years ago, will you evolve or fall flat and succumb to the "8th-year death sentence"? It's a choice and a fine line to walk, and not every company is up to the task.
Other companies that have faced 8th-year syndrome: Yahoo, Myspace, and AOL. All three are still in existence today, but all three have fallen from the spotlight and have become irrelevant, overtaken by Facebook and Google. It's a very common tale.
For Twitter, it still struggles to be different and not become obsolete. With the ever strict limit of only 140 characters and the recent cut of Vine, the odds for survival do not seem in its favor. Even our guest speaker this week, Kent Lewis, said: "I don't care about Twitter anymore." Kent is the President of Anvil Media and Founder of PDX MindShare. If he is coming to our class and telling us that Twitter is over, he is probably right.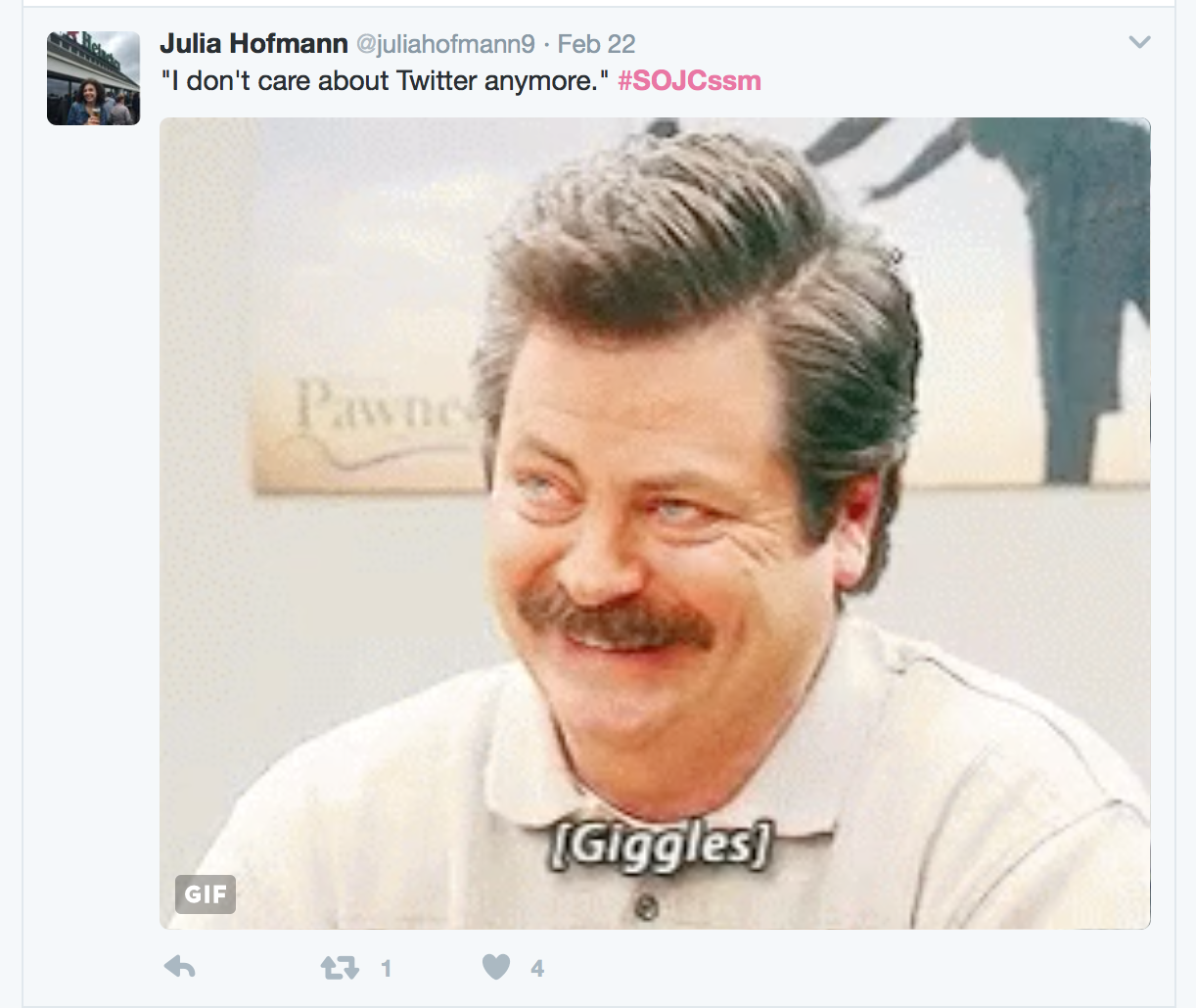 Photo Source
But, we've made it to 2017 and Twitter is still standing and the stock has raised to almost $16. The company is slowly making its way back up. The reason? Well, in my opinion, it's due to the presidential election and all of the controversy coming from Donald Trump, but that is a story for another time. Twitter still has yet to prove what else it is to get rid of and what features it plans to add, if any, to keep the company in business and relevant. If the executives at Twitter asked me, I would say they needed to work on trying to add smell-o-vision. It would be a nice addition to all of the Tasty videos we watch.
What's your take on Twitter's scare of bankruptcy and falling victim to the 8th year syndrome? Let me know in the comments below!