Brianna Martin: j480
Today's various social media platforms allow for connection and interaction beyond belief. In many instances, technology provides us accessibility, opportunity, and imagination that reality simply cannot. On the contrary, we see the overconsumption and overuse of technology and social media poisoning multiple aspects of individuals' real lives. This brings upon the question: Is the prominence of social media and technology within modern society an overall good or bad thing?
For some people, social media allows them to do things they are unable to do in real life. For example, in class a few weeks prior our focus of conversation was virtual worlds. When we were taught about Second Life, an online virtual world, I originally did not fully understand the appeal. I thought of people who excessively used and relied on virtual worlds such as Second Life. My friend next to me whispered, "I don't know how I feel about this. If your real life is terrible, you should make improvements to it, not rely on a virtual life." In the moment- I completely agreed.
However, the guest speaker carried on to tell the class the story of a woman whose life was particularly affected by Second Life. This woman was a fashion designer, and she loved her career. Unfortunately, her passion became less and less of a part of her daily life due to her being diagnosed with Parkinson's disease. The disorder affects movement, which is why designing and creating clothes became more and more difficult.
Just when she thought her career was coming to an inevitable end, she began to explore life in the virtual world of Second Life. Second Life allowed this woman to socialize and live life in a way she no longer thought she could. Eventually, she was even able to pursue her passion in fashion and began to design and create things on Second Life.
This tale made me take a second look at virtual worlds. I thought back to what my friend had just said: "If your real life is terrible, you should make improvements to it, not rely on a virtual life." But what if there is simply nothing one can do about their problems in the real world? In this example, Second Life could very much so be considered a blessing and a true life saver.
This alternate perspective on social media and technology shines quite a positive light on the topic. However, it is undeniable that the prominence of social media in today's society has it's fair share of downsides. A simple example of this is the lack of attention people have because they are overly focused on their electronic device. It isn't just parents getting mad at their children; I have caught myself being a terrible listener to friends because I am distracted by social media, and the reverse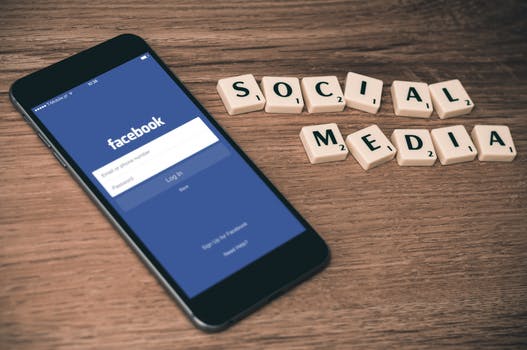 situation has happened plenty of times as well.
Not to mention-the issue has gotten more severe than just distractions. The same guest speaker referenced earlier even told the story of a couple in China who were so absorbed in their virtual world and virtual lives that they forgot to take care of their baby- their real life baby.
The following article refers to the correlation between social media use and the ability to recognize emotion. Does our consumption of social media negatively affect our abilities to empathize and embrace real life emotion? Children sent to an outdoor program with no access to electronics appeared to recognize and use emotion better than children who had access to social media and technology: http://www.npr.org/sections/ed/2014/08/28/343735856/kids-and-screen-time-what-does-the-research-say .
To conclude, social media and technology play an inevitable role in today's society. However, a balance of usage is necessary. For some, social media and technology may be more necessary and play a bigger role in daily life. When the two begin to replace reality, there may be a variety of negative outcomes.