By Amanda Lam (@amandaaalam)
Social media has been a part of my life for as long as I can remember. It started off in middle school when I joined MySpace behind my parent's backs and then in 2009 when I made my Facebook profile. It's funny because when I joined the world of social media, I didn't see it as a way to network or keep up with my family members. I certainly did not know that social media would be a career path that I would one day want to follow. Less than 10 years ago, social media manager jobs didn't even exist!
Nowadays, almost every business has an online presence! A family friend of mine lives in Australia and relies on his website and social media pages for sales. He isn't too great with technology so got in touch with a digital marketing company to help him out. He often says "thank goodness I found a Digital Agency near me to sort things out!". It really is incredible how businesses can use social media to their advantage! Consistently posting relevant and engaging content is quite important in social media business marketing strategy. Digital marketing agencies and other online marketing service providers make use of social media scheduling software and tools to effortlessly plan and post on their client's pages.
Being a Millennial
I love being a millennial because we are the generation that gets to grow up with social media. We are the generation that has a leg up in the working world when it comes to social media. In just a few years, this won't be the case anymore, because social media will be completely ingrained in our lives and our society.
In class this week, we discussed social media ethics and authenticity. This conversation really got me thinking about how much social media has changed since I joined and how different the next generation's experience with social media will be.
Social Media Etiquette is Important!
Today, social media etiquette has become rather normalized in schools, especially in higher education. As students, we are told to maintain a clean social media profile because future employers will check. We also hear horror stories of people getting fired from their jobs because of their careless social media mistakes. However, we still see our friends posting photos of questionable activities from their weekend on Instagram and tasteless tweets on Twitter.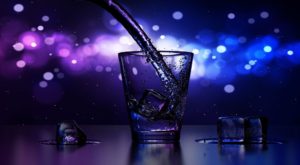 In my opinion, personal social media use and professional profiles have a very blurred line. As we all know, anything that is on the worldwide web is pretty easily accessible. You can designate your personal content for Facebook and Instagram, and use Twitter and LinkedIn for professional purposes, but everything published online is out there for all to see.
Finding Your Voice
I think that most people understand that "you are what you tweet," but it concerns me because I feel that students and young professionals are censoring themselves online too often. Obviously, there are many things that you simply shouldn't post online, but it's gotten to the point where I personally don't post about my opinions for the fear of it being used against me in the future. I rarely repost political or overly opinionated content anymore, and sometimes I don't even favorite a tweet because I know that these actions are visible to the public.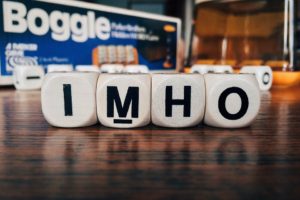 Although social media etiquette is crucial, it is also important to not silence ourselves. Social media is unique because it gives you a platform to share your life, and also your opinion. Our voices are what make our social profiles authentic and valuable.
—
Featured image courtesy of startbloggingonline.com.