By Andrea Harvey
Editorial calendars are necessary in getting the most out of your social media accounts. You'll want to plan and schedule your posts a couple months in advance to ensure they reflect your goals.
A thriving social media presence requires daily posting. So what sort of posts should you fill your editorial calendar with? Here are some ideas to help guide you through the process, along with some recent examples of companies with active social media profiles:
1. EVENTS
Are there any upcoming events your followers may want to know about? If so, be sure to post a few times before, during and after to get the most bang for your buck.
Example: American Express
Stay tuned for 3 Top Tips from Cannes frontrunner @PhyllisNagy at the #EmergingFilmmaker Showcase. pic.twitter.com/B6VbiXEyKe

— American Express UK (@AmexUK) May 18, 2015
Thanks to all our panelists. Read more abt @modelfitnyc in our #shopsmall spotlight here: http://t.co/RxCmpgfdEC pic.twitter.com/a234dseodn — American Express (@AmericanExpress) March 24, 2015
2. SEASONALITIES
When are your peak sales times? Is it related to a holiday, season, or something else happening during that time? Mark these dates on your calendar and post accordingly.
Example: Taylor's Bar & Grill
— Taylor's Bar & Grill (@Taylors_Bar) May 6, 2015
HERE ARE THE OFFICIAL CINCO SPECIALS! $3 well tequila, $4 hornitos & cazadores, $7 corona/well tequila, $8 corona/hornitos COME PARTY! — Taylor's Bar & Grill (@Taylors_Bar) May 5, 2015
3. NEWS & INDUSTRY TRENDS
What's going on in your world? Are there any recent trends, stories, or changes happening that would interest your followers? Keep them in the loop.
Example: Powell's Books
Congratulations to local author Tom Spanbauer on winning the Lambda Literary Award for Gay General Fiction! http://t.co/M6ScP3sJ3o — Powell's Books (@Powells) June 2, 2015
4. ADVICE & EXPERTISE
You've initiated the relationship, and now it's time to maintain it. Show your followers how useful your social media account can be for them — give them a reason to choose you over anyone else.
Example: Whole Foods Market
10 wines you seriously need to be drinking this summer… http://t.co/Arg1ojITte #wine pic.twitter.com/UimaCpgNsS — Whole Foods Market (@WholeFoods) June 3, 2015
5. FREQUENTLY ASKED QUESTIONS 
Answer their current and future questions. (Because who doesn't love having questions answered before they're asked?)
Example: Warby Parker
On Memorial Day, our stores will close at 6:00pm and our Alchemy Works, Shop Good, and Art in the Age showrooms will be closed all day.

— Warby Parker (@WarbyParker) May 22, 2015
6. EXPERIENCES & BEHIND-THE-SCENES LOOKS
What's your organization up to? What are your customers, clients, or followers' stories? The human element is essential.
Example: University of Oregon
7. VALUES & PERSONALITY
What is your brand all about? Giving it a voice allows its followers to connect on a deeper level.
Example: Planned Parenthood
Ask us anything! At Planned Parenthood, we're all about #WomensHealth. No judgments — just affordable, high-quality care. — Planned Parenthood (@PPFA) May 15, 2015
Show your PRIDE! June is LGBTQ Pride Month, and we're celebrating all of the things that make us who we are. Everyone deserves to feel loved, secure, and valued — no matter what.

Posted by Planned Parenthood on Tuesday, June 2, 2015
8. BLOG POSTS
Essentially, any social media post can have a blog post to accompany it. But blogs are more work, so don't start one if you can't post frequently.
Example: Free People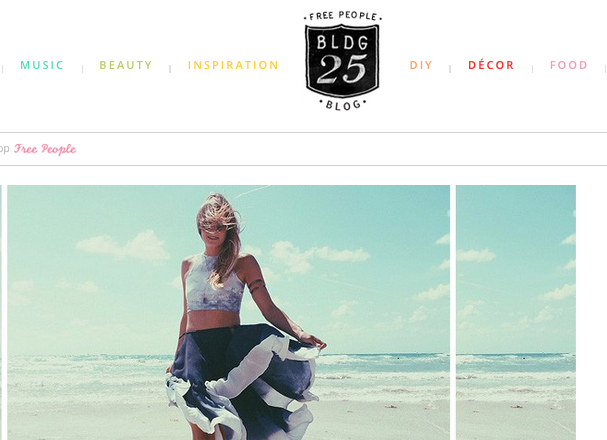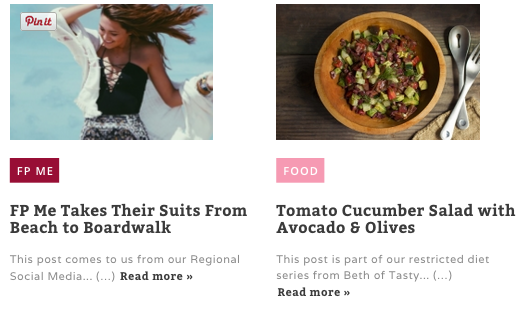 For more general tips on making and maintaining an editorial calendar, check out the Content Marketing Institute's article, "A Content Marketer's Checklist: Editorial Calendar Essentials."
Written by Andrea Harvey, senior journalism student at UO. Follow her on Twitter @andrearharvey, or connect with her on LinkedIn.