By Ashley Carter
In Strategic Social Media this week, we discussed the beginning stages of strategic social media planning and strategies. On Tuesday, we began discussing the social media plan portion of our final projects.
Our live-tweeters began by posting pertinent information about this topic before class. We began with information about the pre-stages of planning, as well as the beginning stages of planning.




Next, our live-tweeters included links to videos that will prepare you to create your social media plan.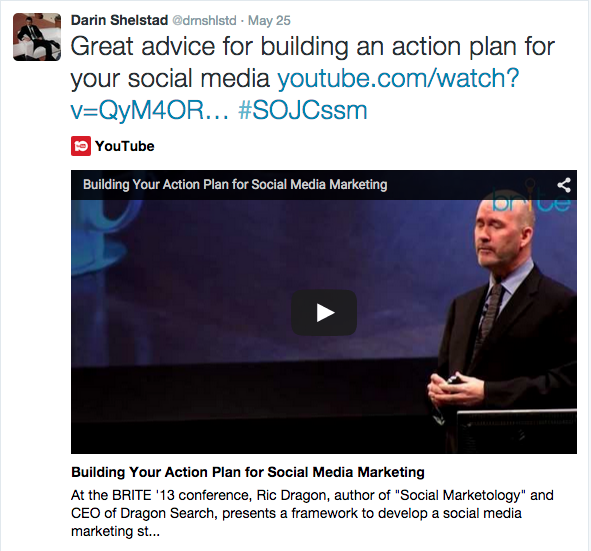 Instructor Kelli Matthews then explained the importance of keyword searches. She gave the example of Elements Naturals, a company that offers naturally derived, renewable products for families. Matthews explained that she used keyword searches that consumers who would be interested in Elements Naturals products might use, while also explaining that there were some keywords that she knew to avoid.



Kelli then gave us some tips about using Google searches.

See List

Our live-tweeters also tweeted some specifi

c case studies and examples of social media strategies/plans.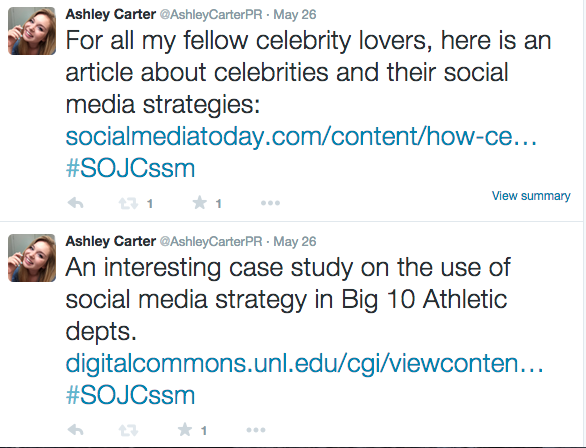 See Study
See Case Study

We then learned about influencers and insights. Kelli told the class about wefollow.com, a sight with which you can locate influencers for specific topics.
Lastly, we learned to navigate Facebook's insights option. This option offers page analytics.


Overall, we were able to learn valuable and applicable lessons regarding social media plans and strategies. We are now able to more effectively delve into our final projects.
Our live-tweeters: Ashley Carter, Darin Shelstad, and Jessica Fisher.