By Bryna Geary and Jennifer Vance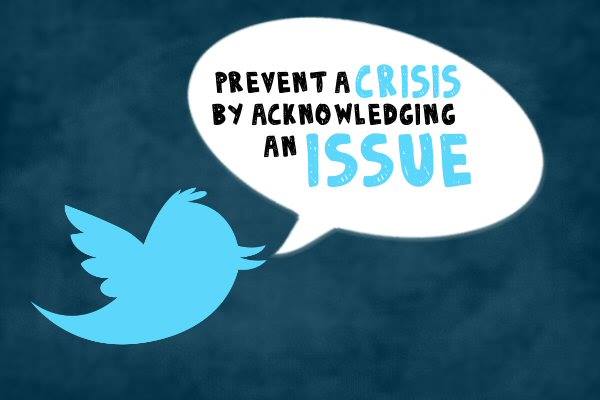 This week we discussed crisis communications and crisis management in relation to social media platforms. After examining several real life cases, where companies were unable to control the digital fire that erupted, it became clear how detrimental a social media crisis can be to a company's reputation. In Thursday's class, we skyped crisis communications pro, Melissa Agnes. Melissa is the President of the crisis management firm, Agnes + Day and author of an acclaimed blog and podcast.
During our Skype call, we discussed topics such as: the difference between an issue and a crisis, multiple case studies of tweets gone bad (British Airways, KitchenAid's rogue tweet), the importance of being proactive and how to prepare and act in a crisis. Melissa emphasized that many situations labeled as a crisis are often just an issue that has the potential to be resolved. Melissa shared her simple and effective way to understand and remember the difference between an issue and a crisis. A crisis has a long term negative impact and an issue can go viral and has the potential to be resolved.
She explained that providing an initial response to the situation, even if it is just explaining that the issue is being looked into further, is the primary step to crisis management. From here, the company can take more time to research the problem and come up with a solution. This quick response will prevent a crisis from occurring by combating negative digital buzz.
Overall, Melissa Agnes provided the class with strategies to counteract the development of a crisis and also served as an example of how hard work can pay off for a young working professional.
Here is the Twitter discussion from class: