By Valerie Wiebmer (@valeriewiebmer)
To Plan. Planning and organization are key in many different aspects of life, especially in the business environment, and can often be the deciding factor between success and failure. One of the main reasons people, and more commonly businesses, are scrutinized for failing on social media is because they posted something without thinking in the heat of a moment.
Think about a time you've ever been in a disagreement or an argument with a loved one, and think about the worst thing you have ever said. Did you think hard about it before you said it, or did you blurt it out because you were upset or feeling attacked or backed into a corner? I'm willing to bet it was the latter. The reason almost all arguments end badly is because they are never planned; arguments are based on emotion and spontaneous reactions, and often people find themselves grasping at anything to say to allow them to have the last word.
Often, the same thing can happen when companies try to use social media for their benefit, and for this reason, it is absolutely key that businesses form plans before they attempt to conquer any and/or all social media platforms. While many businesses think they can jump right into the social media world by creating a Facebook page and moving forward from there, a Schaefer Marketing Solutions article sets the record straight. The most important first step to developing a social media strategy is to simply have a marketing strategy in the first place.
The article continues on to discuss several steps on how to successfully exist on social media, but most importantly, it portrays the importance of having a plan at all. Whether your business agrees or disagrees with the steps outlined in the article, it can clearly be seen the importance of having any plan at all. Organizing steps to follow gives your business a better idea of where they are and where they want to go in regards to their existence on social media.
Above is an image that suggests a different strategy for success on social media interactions. While the steps differ, once again, the significance is in the mere presence of steps. Both the article and the image suggest that businesses set and follow certain rules so as not to cause a crisis. When businesses organize a strategy and goals, they are more likely to succeed on social media. Creating a plan gives them something to look to when wanting to post or interact with consumers, and decreases the chance that an employee will panic and say something rash without thinking. Just like you would have a better chance winning an argument if you had a plan for a reaction to every scenario, a business will have a better chance of conquering its choice of social media platform if it forms a strategy and a plan for every scenario.
Once you understand the importance of a plan, it is key that you understand the importance of making sure that plan fits your business. The main reason there are so many different articles regarding the steps to make a social media plan is because each business is unique, and therefore each will have its own unique strategy.
A Tweak Your Biz article explains that the key step to even coming up with a social media strategy is making sure any idea aligns with your business. A social media plan should have similar goals to that of the business's regular objectives; in other words, a business's social media presence should mimic the reputation that they already have out in the real world. Businesses need to understand how customers want them to interact on social media and align those needs with their own goals for success.
A great example of a company aligning their business objectives with their social media presence of Taco Bell. Taco Bell is a business that primarily targets teenagers and young adults by referring to their love of fast food and its convenience at any and all times of day. With their target demographic being young, Taco Bell portrays the same youth in their social media interactions. Their posts are playful and most often written in the same tone as a post that would come straight from a twenty something's twitter.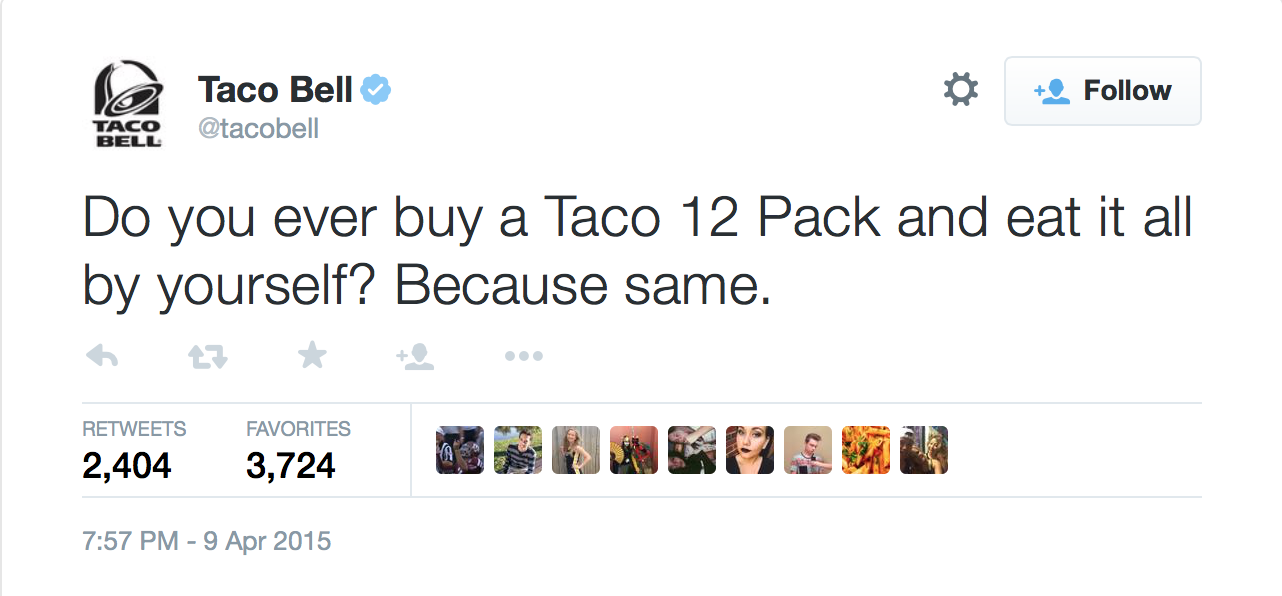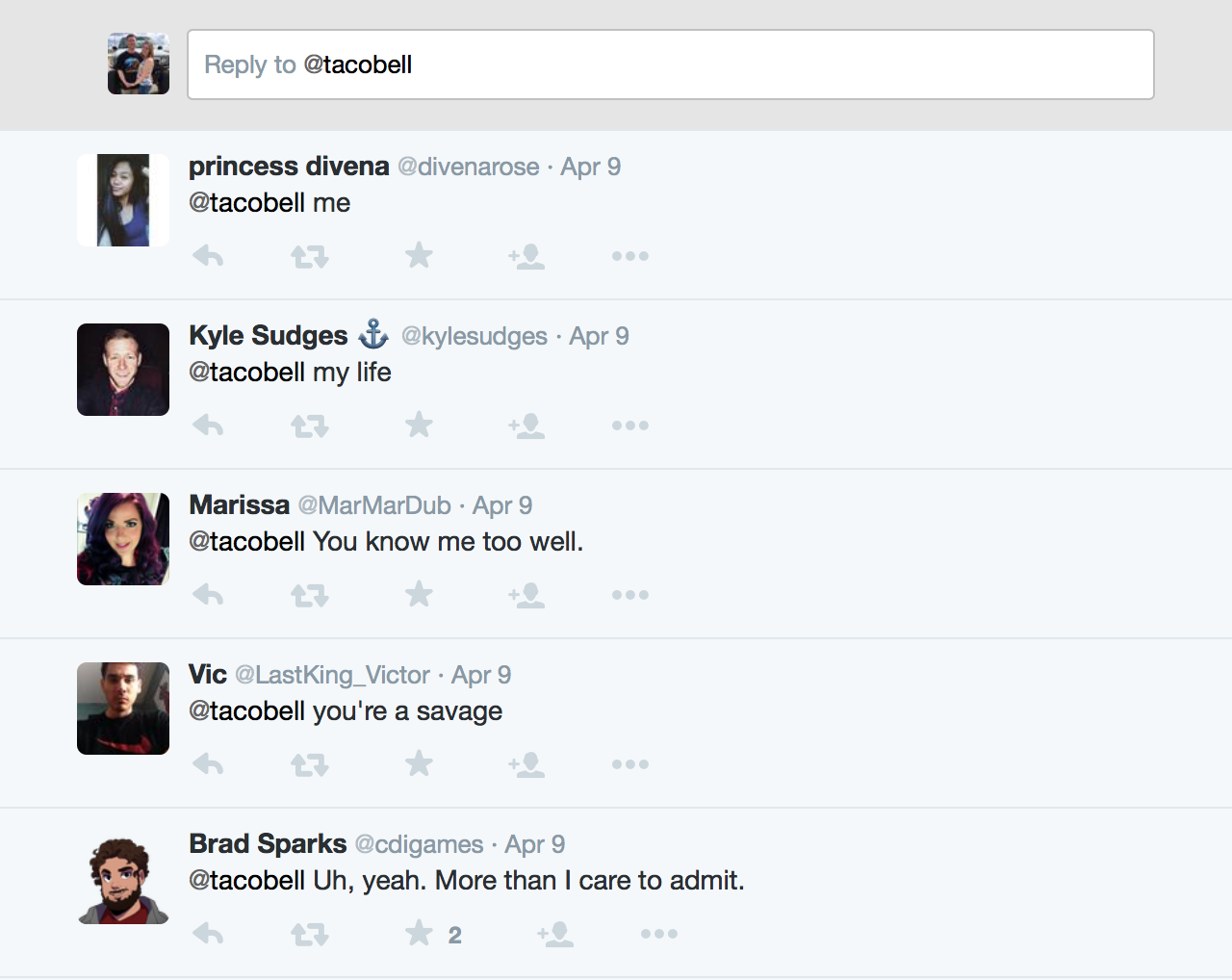 Young adults see Taco Bell as a role model, which is crazy then you think about the fact that it is a company. But they way Taco Bell interacts on social media positions them to seem more like a relatable friend, and this plays into their business objective to be the friend there for you late at night when you need a snack. Taco Bell's social media is a success because they made a plan to interact with their consumers in the same way they target them with regular advertisements. They are a perfect example of how successful social media can be if a plan is made.
Of course, social media can be intimidating to businesses when they first try to make a name for themselves on any platform. But just like anything, planning for success is often the key to it. While it may not be possible to plan out all the points you'll make in your next argument, or how to react to every counterpoint, it is both possible and advisable to do so before you try to take on the world of social media for your business.